Stephen Harper isn't budging from his claim that marijuana is an "infinitely" more harmful substance than tobacco.
However, the Conservative leader was unable to draw on research to prove that assertion when pressed about the matter during a radio interview that aired this week.
Harper sat down with CKNW's Jon McComb in Vancouver for a discussion that turned somewhat testy on the matter of pot.
Liberal Leader Justin Trudeau, who polls suggest is now the front-runner to replace Harper, has vowed to legalize the drug so that it can be regulated and taxed. NDP Leader Thomas Mulcair reiterated his pledge this week to immediately decriminalize marijuana, and conceded full legalization was the "way of the future."
"You have said that marijuana is infinitely worse than tobacco," McComb said on Monday, referencing a remark Harper made earlier this month.
"Yeah. Absolutely," Harper said.
"Where is the proof of that?" McComb asked.
"I think you look at… you look at… the science on this and not just…" Harper began.
"Can you point to any science?" McComb pressed on.
The Tory leader said he would let Health Canada and the medical community speak on how prolonged pot usage compares to tobacco, then pivoted to an attack on the Liberal leader.
"Mr. Trudeau, this is his number one priority — legalizing marijuana, making it as available as alcohol and tobacco," he said. "I know some people favour that, but that is not our approach and that's not the kind of lifestyle choices we want to see for our young kids."
The radio host disagreed that Trudeau has made legalizing marijuana a huge priority.
"This was his first policy announcement, something he was running on over the country. Look, I'll let him defend it," Harper said. "It's not the direction we want to go. We want to obviously discourage non-medical use of narcotics."
'Are you stuck in another era?'
McComb asked if Harper was completely out of touch on the matter, in light of polls suggesting that Canadians are open to legalization.
"Are you stuck in another era?" the host asked.
Harper said that while polls are actually mixed on the issue, "nobody wants to see their kids get into marijuana and other narcotics."
"And nobody wants to see their kids go to jail for walking around with a little pot in their pocket," McComb interjected.
"They don't," Harper replied. "We all know that. You don't go to jail for having a joint."
In 2012, Tories brought in omnibus crime legislation that provided a mandatory six-month jail term for those caught growing as few as six pot plants.
Harper also balked at the notion that legalizing pot would take the product out of the hands of violent gangs, saying the "drug business isn't primarily driven by marijuana."
But when the Tory leader repeated a talking point that drugs aren't bad because they're illegal, but rather illegal because they're bad, McComb again pressed for evidence.
"Where is the research? Where is the proof"? he asked.
"I can direct you to Health Canada," Harper said, adding that "lots of studies" point to negative effects.
Then the Conservative leader appeared to try to turn the tables.
"Do you want to see your children using marijuana regularly?" he asked the host.
"My children are all adults and I leave it in their hands to make those decisions as adults," McComb said.
"Do you think it's a good thing for them?" the Tory leader asked.
"I don't know whether it's good or not. I know that it isn't any worse than going home and having a drink of scotch or a glass of wine after work. I know that as much," McComb said.
"As I say, I think the health studies are pretty clear that the effects are bad. Well, we have to agree to disagree on that."
Listen to the full interview below. The discussion on pot begins around the seven-minute mark:
At a campaign event in Montreal weeks ago, a reporter asked Harper why he was so opposed to loosening the laws around pot.
He again said there was "overwhelming and growing scientific and medical evidence" about the harmful, long-term effects of marijuana.
"We've spent a couple of generations trying to reduce the usage of tobacco in Canada with a lot of success," he said. "Tobacco is a product that does a lot of damage. Marijuana is infinitely worse and it's something that we do not want to encourage."
CP reporter Jordan Press wrote that while there is little debate that pot carries health concerns, data on the link between marijuana uses and health issues "appear to be focused on heavy use of high-potency strains by teenagers and pregnant women, with fewer side effects found in casual, adult marijuana users."
While research suggests frequent pot use could exacerbate mental health issues or spur respiratory problems, smoking tobacco claims the lives of about 37,000 Canadians each year and costs the health care system an estimated $4.4 billion.
The Canadian Cancer Society estimates that one-third of all cancer deaths are linked to tobacco smoke.
With files from The Canadian Press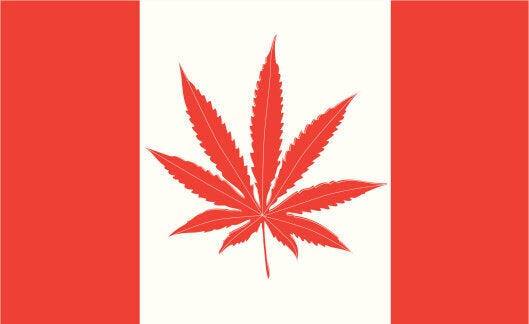 Which Province Smokes The Most Pot?