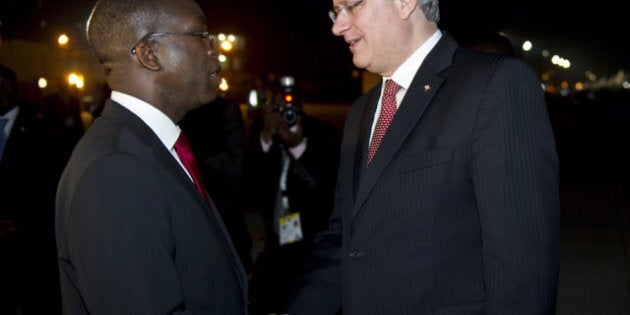 This week, the World Francophonie Summit was held in Kinshasa, the capital of the Democratic Republic of the Congo. The bi-annual summit provides a forum for States and governments of countries who utilise the French language to engage in matters related to the linguistic ties that bind. Stephen Harper attended the conference despite his dismal record in defending the langue de Molière over his tenure Prime Minister.
In 1969, the Official Languages Act was passed by the Parliament of Canada. The law recognized English and French as official languages of the Canadian federal state. Sadly, PM Harper has demonstrated neither appreciation nor respect for French-speaking Canadians, although we form almost a quarter of the Canadian population.
"As [British PM David Cameron] said when addressing the Canadian parliament last year: 'We are two nations, but under one Queen and united by one set of values,'" Hague said in a released statement.
The idea of sharing premises and the embassies of the United Kingdom was conveyed without addressing the discomfort that may be felt by francophone taxpayers who may see their right to services in their language of choice extinguished by the flagrant indifference of Conservatives.
As government disinterested in minority rights, this was hardly the first slight committed by PM Harper who has appointed two unilingual anglophones to the Supreme Court of Canada from its arrival in office. In 2006, PM Harper's first judicial appointment, Marshall Rothstein solicited much discontent from defenders of language rights. According to a transcript of his 2006 hearing, Judge Rothstein admitted that his lack of French knowledge was a handicap: "I recognize that my not being bilingual [...] will require a greater effort on my part to hear and decide cases argued in French...." The jury is still out on which parties will bare the brunt of his shortcoming: the plaintiffs or the Supreme Court.
In the House of Commons, the scarcity of French spoken in the Conservative ranks speaks for itself. After nearly seven years in power, it laments the number of Conservative MPs who took it upon themselves to learn French, thumbing their collective noses at free language lessons. Their message, however, does not require translation: they don't give a rat's behind about the French language.
Regardless, Stephen Harper managed to capture his coveted majority government without the support of the domestic or foreign francophonies. We can therefore expect continued linguistic cleansing and additional insults to complement the existing injuries from the francophobe Prime Minister of (English) Canada.
For bottom:
PHOTOS OF HARPER AT THE SUMMIT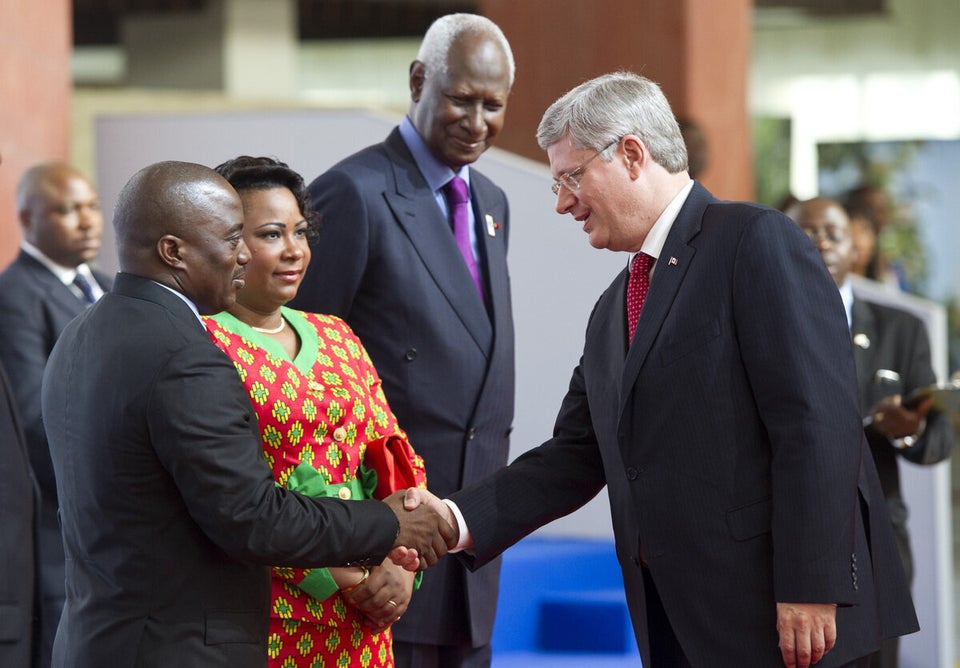 Harper At 2012 Francophonie Summit
Popular in the Community