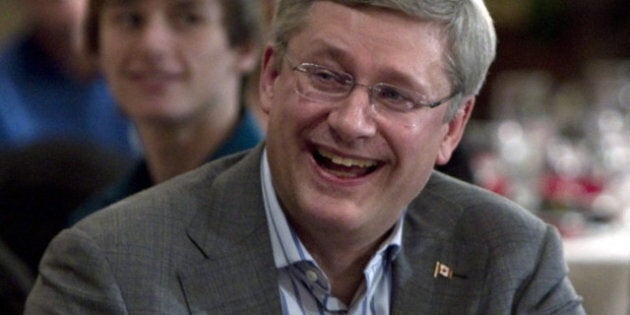 "Lots of smug talk about fiscal balance, but we have just learned that the Prime Minister has overruled his own Minister of National Defence and is forcing National Defence to repaint a VIP government aircraft because he does not like its colour," Liberal MP Joyce Murray said during Question Period. "The current fleet of aircraft are painted military grey because they are used in critical military operations. The Prime Minister's vanity paint job will make the plane unsafe for those very military operations. Why is the Prime Minister putting his own vanity above the needs of the military?"
Chris Alexander, the parliamentary secretary to the minister of National Defence, said the paint job would only be considered if it was "cost neutral." He initially told the House there was "no current plan to change the paint scheme for any Airbus aircraft," but within a few minutes recounted his statement clarifying that he meant to say "that there has been no decision in that regard."
NDP MP Jack Harris said he was concerned that if the Prime Minister's grey-coloured aircraft was repainted with flashier colours, the plane would draw attention to itself during military missions.
"We're talking about a military aircraft that's used for military purposes. There was concerns expressed recently about having to use unarmed aircraft to go to Kabul to bring our troops back. That was considered to be difficult and dangerous. If that's difficult and dangerous then surely we don't want to have airplanes that are going to be even more visible," he said.
"Little things sometimes send very strong signals," added Liberal House Leader Marc Garneau. "This is a government with a bloated cabinet. This is a government with a bloated PMO. This is a government that for vanity reasons only is going to paint their airplane red and white as opposed to accepting the fact that the military colours them grey, it removes that airplane effectively from going into certain military zones because it doesn't have that camouflage benefit and it's purely for vanity reasons — absolutely nothing else. It sends a bad message to Canadians," he said.
"And what's the matter with grey?," he added.
The Prime Minister's previous aircraft, a CF Boeing 707, was painted in a white and red colour scheme, similar to what is currently being contemplated. The current aircraft, an Airbus A-310 which is designated as a CC-150 Polaris, was painted grey to make it less visible.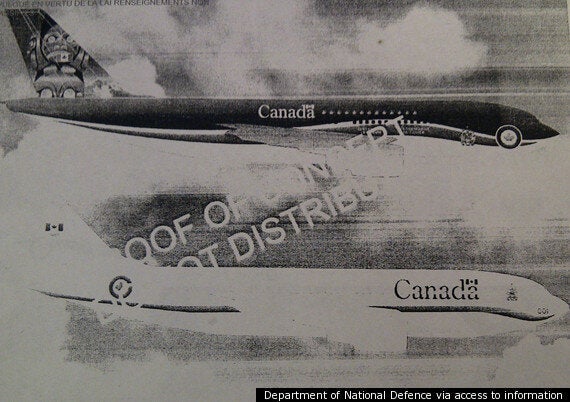 This sketch by Jim Belliveau, obtained under Access to Information legislation, shows a colourful plane with native art on the tail. One side of the plane would have represented western Canada and the other side eastern Canada, but officials rejected the concept.
Like Huffington Post Canada's Ottawa Bureau Chief Althia Raj's reporter page on Facebook and follow her onTwitter for all the latest news from Parliament Hill.
althia.raj@huffingtonpost.com