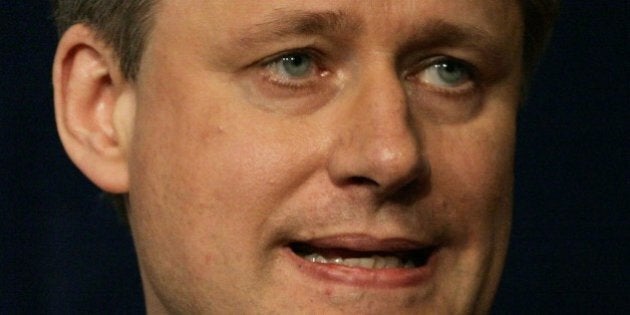 Canada does well at many things.
But there's one category in which Canada ranks dead last among industrialized nations: its efforts to combat climate change.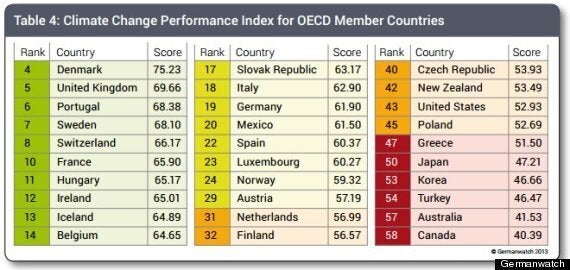 The report assigned scores to different countries based on factors such as emission levels, efficiency, renewable energy and climate policy.
And while the authors say that "no single country is yet on track to prevent dangerous climate change," they are especially tough on Canada, saying it "still shows no intention of moving forward with climate policy and therefore remains the worst performer of all [industrialized] countries."
Only Kazakhstan and Saudi Arabia were ranked worse in the index.
The report is kinder to China, praising "the world's largest CO2 emitter" for slowing emissions growth, investing in renewable energy and holding a high-level debate on coal.
The New Republic noted Canada's position represents a complete reversal from its previous role as a champion of efforts to stop global warming.
The publication even went as far as to label Prime Minister Stephen Harper and his Australian counterpart Tony Abbott the "earth's worst climate villains."
Twelve years ago, Canada ratified the Kyoto Protocol, an international agreement to reduce emissions.
In 2005, then-prime minister Paul Martin stood up at a conference in Montreal and called out the United States on its climate change efforts.
The New Republic now describes Harper and Abbott as partners in an exercise to hamper carbon taxes, and other efforts to slow climate change.
This is not the first time Canada has been ranked poorly on environmental protection among OECD countries. The OECD placed it at the bottom of its list last year, citing "rising fossil fuel production and its withdrawal from the Kyoto Protocol," The Globe and Mail reported.
But other rankings aren't quite as harsh. Canada sits in 24th place on Yale University's Environmental Protection Index, ahead of OECD countries including Japan, France and the United States.
In that ranking, Canada scored highly in areas such as air quality and water, but faltered in categories such as forestry, fisheries and climate.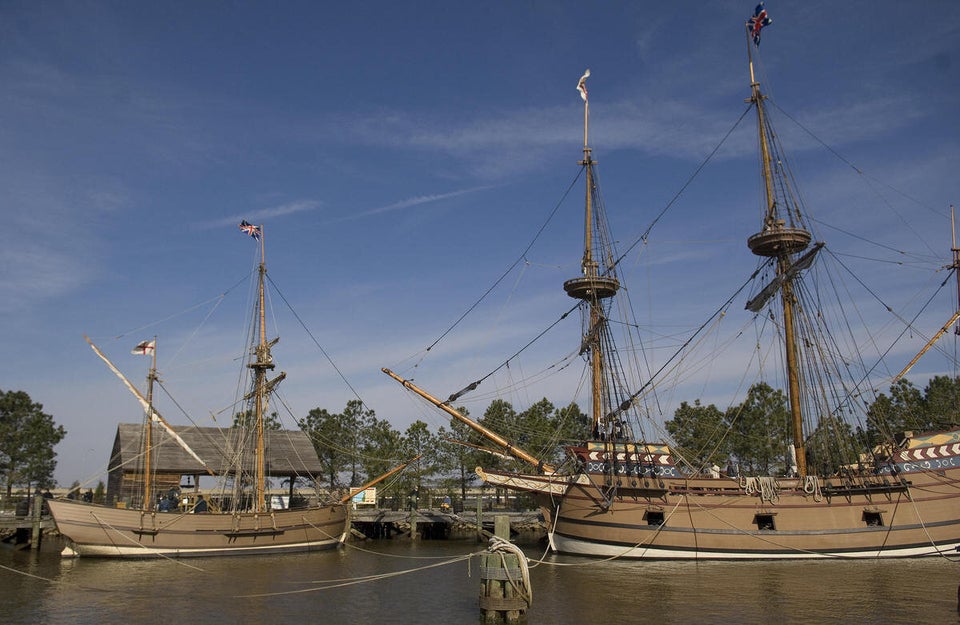 Landmarks That Climate Change Could Ruin