Stephen Harper's controversial remarks against the niqab are drawing fire on social media.
Twitter users have blasted the prime minister after he stated in the House of Commons Tuesday that the face-covering veil worn by some Muslims comes from a culture that is "anti-women."
The federal government is appealing a court ruling that struck down a ban on the wearing of the niqab during citizenship ceremonies. Harper has said most Canadians find it "offensive" that someone would "hide their identity" while committing to join the Canadian family.
Immigration Minister Chris Alexander also faced criticism last month after he suggested that hijabs — traditional Muslim headscarves that do not cover the face — should also be banned during citizenship ceremonies.
On Wednesday, using the hashtag #DressCodePM, Twitter users mocked Harper's comments about how Canadians should dress.
In a blog post, Shireen Ahmed urged Canadians to tweet, writing "all women are part of, and will always be welcome in the 'Canadian family' in any outfit she chooses."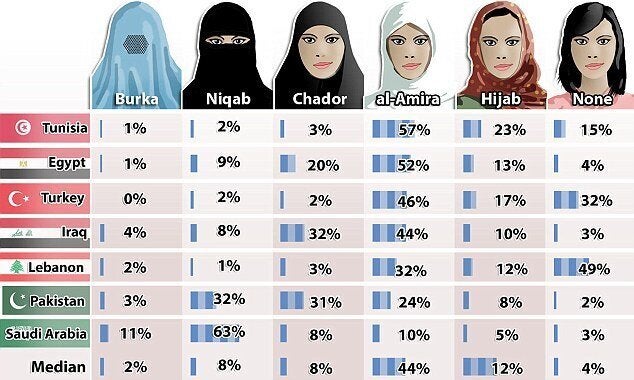 Hijab, Burka And Niqab Use Around The World