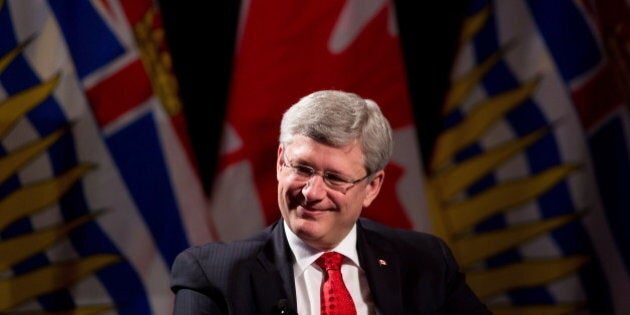 Canadians are split over whether or not Stephen Harper made the right call by green-lighting Enbridge's controversial $7-billion Northern Gateway project, a new poll suggests.
Yet, a majority still believes the pipeline will be built.
On Wednesday, Angus Reid Global released the first survey since the federal government granted its conditional approval of a 1,200-kilometre pipeline linking northern Alberta to the British Columbia coast.
The poll shows 37 per cent agree with the decision, 34 per cent see it as the wrong move, and 29 per cent aren't sure yet.
However, nearly 70 per cent told the polling firm they believe the project will be completed, regardless of their views of the matter.
Included among those conditions is a requirement that the energy company provide the NEB with "with detailed plans addressing requirements for environmental monitoring of pipelines, marine environmental effects, and habitat restoration."
However, the survey suggests Canadians are also split on whether those conditions go far enough. Forty-three per cent say they adequately address concerns about the pipeline, while 37 per cent say they do not and 20 per cent aren't certain.
A regional breakdown also presents some interesting results as all parties look ahead to the 2015 federal election. Both NDP Leader Thomas Mulcair and Liberal Leader Justin Trudeau oppose the project.
The pipeline appears to be most popular in the Conservative heartland of Alberta where 58 per cent say approval was the right decision, with 18 per cent opposed and 24 per cent not sure.
But in battleground British Columbia, 40 per cent say Harper's decision was wrong, while 38 per cent support the call and 22 per cent are unsure.
And in vote-rich Ontario, the numbers are even tighter. Thirty-five per cent say the decision was wrong, 34 per cent say it was right and 31 per cent don't know just yet.
Perhaps the most interesting question was on whether protecting the environment or encouraging economic growth should be Canada's top priority while shaping its energy policy. Fifty-eight per cent side with the environment, while 42 per cent pick the economy.
And in B.C., the environment trumps economic growth 64 to 36 per cent.
The poll was conducted online between June 17 and 18 among 1,773 randomly selected Canadian adults who are Angus Reid panelists. It carries a margin of error of +/- 2.3 per cent, 19 times out of 20.
What are your thoughts on this decision? Tell us in the comments.