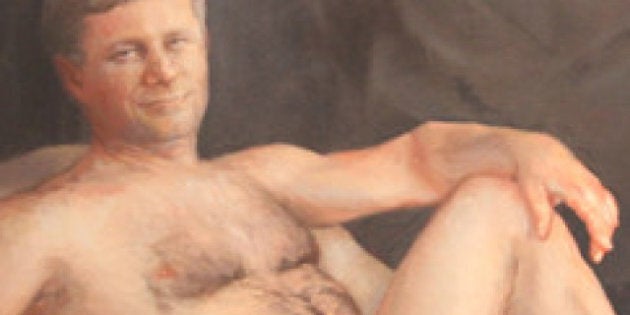 PHOTOS: SEE THE FULL PAINTING AND OTHER WORKS BY THE ARTIST (WARNING: IMAGES CONTAIN NUDITY)
The piece depicts the prime minister reclining naked, surrounded by faceless suits, one of whom is handing Harper a Tim Hortons coffee. Sutherland told QMI the painting is "satire" inspired by Edouard Manet's 1863 work, Olympia.
The library has struggled with how to display the nude because the room in which it sits is also used for other events, including children's recitals.
SLIDESHOW: FUNNIEST TWITTER REACTIONS
"First they wanted to cover it during certain room rentals because they were afraid of giving offense. Then I heard from several people that they were actually taking it off the wall and then forgetting to put it back up again. I've now provided them with a cloth to cover the painting to lessen the chances they will damage it taking it down and putting it who knows where to sit who knows how long. However, with this kind of behaviour I have little confidence they will actually use it. Where does this fit in with the mission of the library???" Sutherland wrote.
It seems the question of whether children and teens should be exposed to nudity -- artistic, educational or otherwise -- has rocketed to the top of the national discussion. Where do you stand? Share your thoughts in the comments below.
WARNING: SLIDESHOW CONTAINS IMAGES OF NUDITY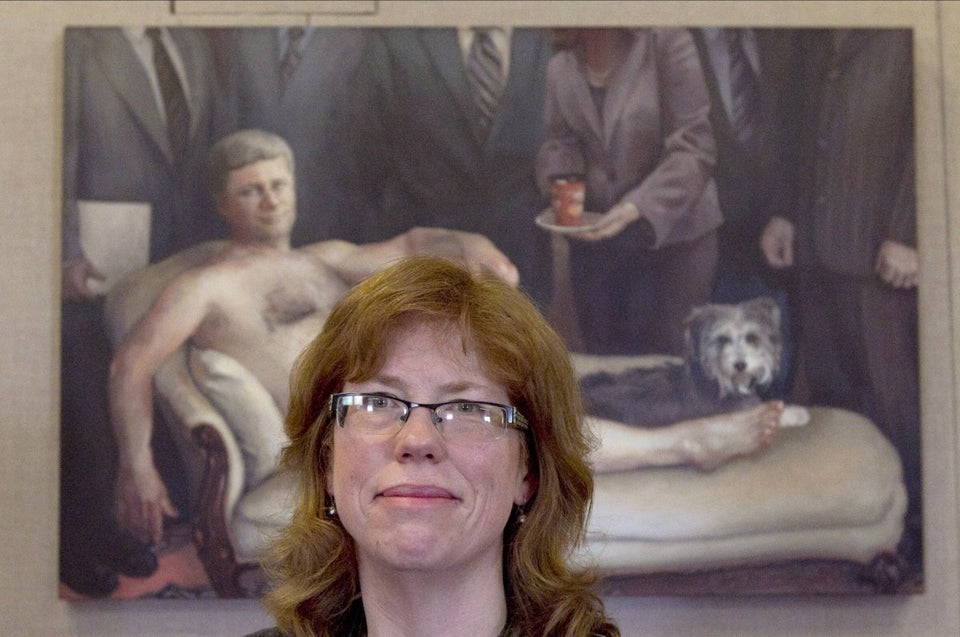 Harper Nude & Other Paintings
FUNNIEST TWITTER REACTIONS
Popular in the Community