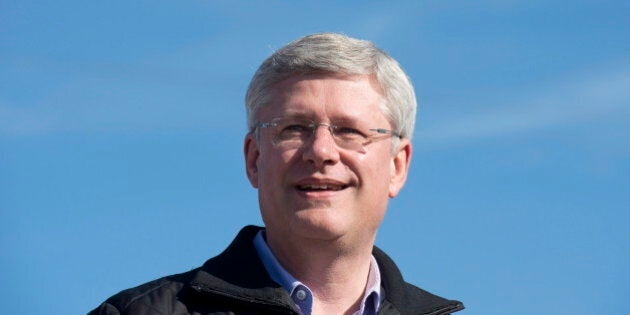 A First Nation chief says Stephen Harper's cursory "those people" remark during Monday's leaders' debate was a "neo-colonial Freudian slip."
Defending the government's Arctic strategy during a foreign policy debate, the Conservative leader said that having Inuk candidate Leona Aglukkaq sit in Parliament is an indication that "those people, that the Inuit and the North has really arrived in our country."
The clumsily worded sentence was picked up by Assembly of First Nations Regional Chief Isadore Day, who quickly took to Twitter to call the comment "fascist."
"That was quite a patronizing statement made by the prime minister," Day said in an interview with The Huffington Post Canada.
"Our concern as indigenous people [is] from the perspective that colonialism is alive and very much raging through this country as it pertains to our relationship with the federal government."
Harper's reference to "those people," he continued, "clearly sets out a question or a tone" on his perception of relations to Aboriginal Peoples, suggesting that these small mannerisms and slips can reveal more about a candidate beyond carefully crafted stump speeches.
"Often times those are things that speak louder than the policy rhetoric that some put out there."
Frontlines of climate change and sovereignty claims
The "really arrived" remark was a disingenuous throwaway comment because all party candidates, let alone cabinet minister positions, are selected, Day said.
Harper's comment followed an attack delivered by Thomas Mulcair targeting the Conservative environment minister. The NDP leader chided the incumbent Nunavut MP's response to a northern food crisis-related story that concerned her constituents.
"When we brought cases to the House of Commons about people going into garbage cans to find food in the North, his Minister, Leona Aglukkaq, sat there in the House of Commons reading her newspaper," Mulcair said on stage at Toronto's Roy Thomson Hall.
He urged lawmakers to "show a lot more concern" for those living in the North, adding that it's Canada's Arctic on the "frontline" battle against climate change.
Liberal Leader Justin Trudeau was ready to blast Harper's record in helping those living in the north with one of the night's most memorable lines.
"The one thing they keep saying about you up there, Mr. Harper, is you're big sled, no dogs," Trudeau said to roaring applause from the audience. He criticized the prime minister for being "practically absent" since the Canada handed the responsibilities of Arctic Council Chairmanship to the United States earlier this year.
Since Harper assumed the country's top job nine years ago, Arctic sovereignty has been high on his list of foreign policy priorities.
"The geopolitical importance of the Arctic and Canada's interests in it have never been greater," said Harper during a visit to Inuvik, N.W.T. in 2008.
"This is why our government has launched an ambitious Northern agenda based on the timeless responsibility imposed by our national anthem, to keep the true North strong and free," he said.
Since then, the government poured billions to upgrade military equipment and build new bases in an effort to develop a stronger presence in the north to protect sovereignty claims against another world superpower: Russia.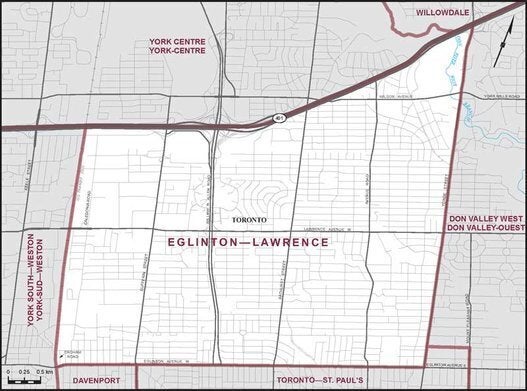 Canada Election: 31 Swing Ridings
Popular in the Community