There's no "i" in win — oh wait, there is. And there are also three in "prime minister."
After the federal leaders wrapped up their first debate together on Thursday evening, the Conservatives sent out a brutal tweet proclaiming Stephen Harper's win.
But somebody in the party's war room forgot to proofread a key word: minister.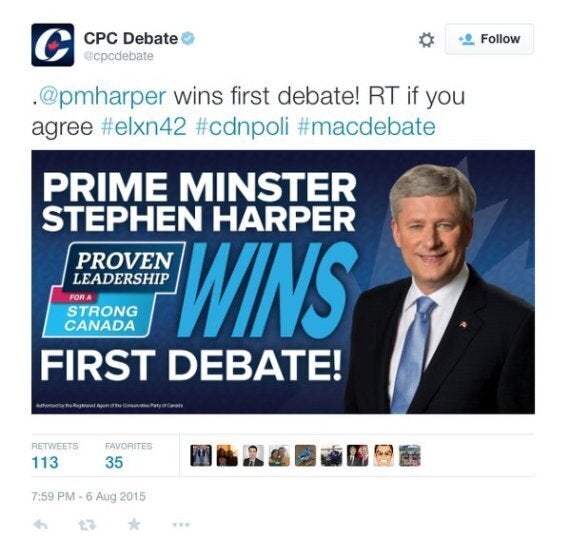 The tweet was quickly deleted, but not before it was screengrabbed by and ridiculed by debate watchers.
The flub echos a typo made by then-Republican presidential candidate Mitt Romney in 2012 when the party misspelled "America" as "Amercia."
Romney's press secretary owned up to the flub at the time by saying, "Mistakes happen."