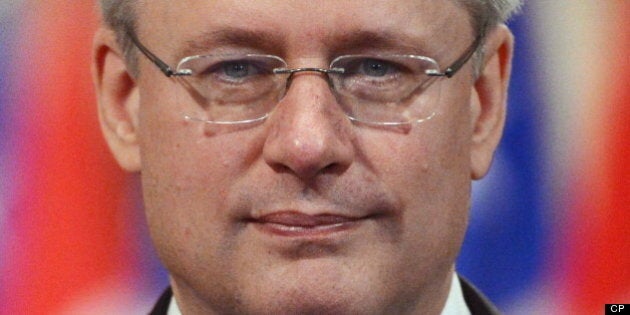 But a new poll suggests most Canadians don't think he is telling the truth.
The poll also shows 44 per cent of respondents aren't sure whether or not Harper had any knowledge of Wright's "monetary gift" for Duffy, while 42 per cent are convinced the prime minister would have known about the deal.
And, even more troubling for the Tories, 66 per cent of those surveyed believe the involvement of the Prime Minister's Office in the Senate expenses controversy "represents a serious ethical breach by the Prime Minister and his government which throws in to question their fitness to govern." Thirty-four per cent responded that the issue is "relatively minor" and says little about Harper's "ethical fitness."
The poll also reveals 44 per cent of respondents want the Senate expense investigation to be in the hands of the RCMP, 31 per cent want a public inquiry led by a judge and just 6 per cent think the Senate should investigate the matter.
As for the Senate itself, 43 per cent believe it should be "done away with completely," 45 per cent want it reformed "to make it, for example, an elected body" and 13 per cent say the Senate should be kept as is.
The poll was conducted between May 27 and 28 with a sample of 1,009 Canadians from an online panel. It is considered accurate within 3.5 percentage points.
"The facts in this case are clear, they're absolutely clear — they're not good, but they are clear and they are simple," he said. "Mr. Wright decided to use his own personal money to assist Mr. Duffy to reimburse the taxpayers of Canada."
Harper maintains that he only learned of the payment on May 15 and, if he had known about Wright's plan earlier, would have told him not to do it.
"We are asking very simple, straightforward questions and the prime minister is not answering them," Mulcair said. "That is the problem. Canadians want answers."
The Duffy saga took another strange turn on Thursday when CBC reported that Duffy had asked for a cabinet post in 2009, with the perks of a car and staff, plus an "expanded role" in the Conservative party.
"The takedown of Duffy and Wallin has just begun," he wrote. "It is either take down, or be dragged down with them."