It's fair to say Stephen Harper has received a "rock star" welcome on his first official visit to Israel.
And on Tuesday, he rocked out.
The prime minister took the stage at a state dinner in Jerusalem to perform some Beatles tunes on the keyboard, including "Hey Jude," with Israeli Prime Minister Benjamin Netanyahu looking on.
And judging by the videos posted online, it seems Harper's musical stylings were warmly received by Netanyahu and his wife, Sara.
Harper also dusted off an old classic, "With A Little Help From My Friends."
But the prime minister's performances have become pretty common since that first standing ovation a few years ago.
In the 2011 federal election, he sang "Imagine" with YouTube star Maria Aragon, but seemed to struggle with some high notes.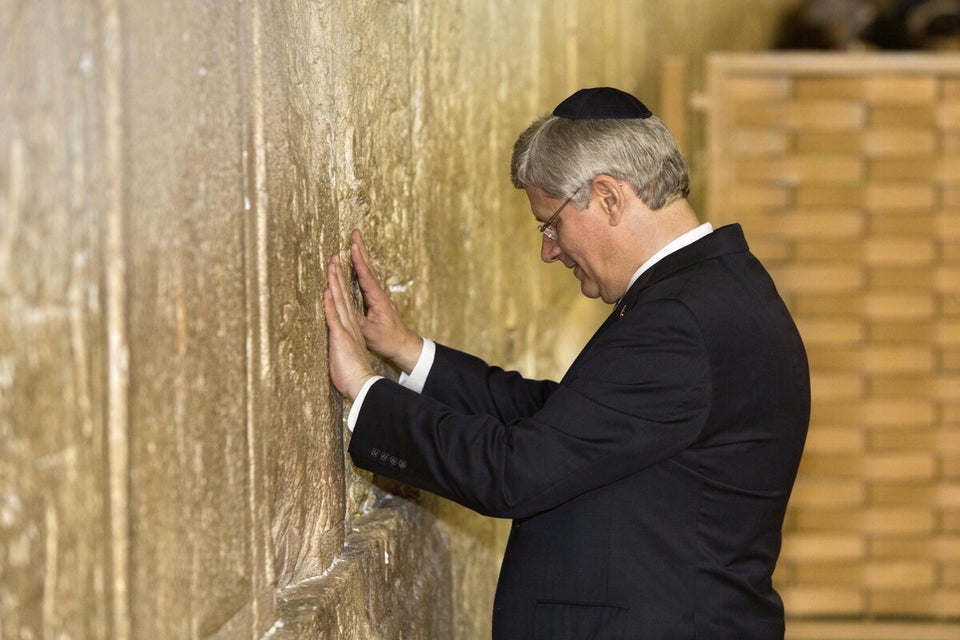 Stephen Harper's Middle East Trip