A spokesperson for Prime Minister Stephen Harper says there are no plans to recall Parliament early, even as the apparent use of chemical weapons in Syria makes Western military action more and more probable.
Carl Vallée told The Globe and Mail Tuesday that there isn't a rush to bring Parliament back to discuss possible intervention against the regime of Bashar al-Assad.
"It is premature to discuss recalling Parliament at this time," he told reporter Campbell Clark.
"The president will be making an informed decision about how to respond to this indiscriminate use of chemical weapons," Kerry said. "But make no mistake: President Obama believes there must be accountability for those who would use the world's most heinous weapons against the world's most vulnerable people."
The British Parliament will hold an emergency meeting Thursday to vote on a potential response to the chemical attack. French President Francois Hollande has said his country is "ready to punish" those who used deadly gas against civilians.
The Arab League has also blamed the Syrian regime for the chemical attack.
Harper and U.S. President Barack Obama have already spoken and Harper's office says the prime minister agrees the Syrian regime used chemical weapons against its own people.
The prime minister tweeted a photo of the conversation with Obama.
"Both leaders agreed that significant use of chemical weapons merits a firm response from the international community in an effective and timely manner," Andrew MacDougall, a spokesman for Harper, told The Canadian Press.
But, as Globe reporter Clark pointed out, the government does not legally need parliamentary approval to deploy Canada's military.
Harper has held parliamentary votes in the past to determine whether or not to put troops in harm's way, but the practice was seen by many as little more than a handy way to exploit divisions within the opposition, particularly the Liberals.
Harper announced on his tour of Canada's North that he aims to prorogue Parliament and return in mid-October with a speech from the throne that will lay out the government's agenda.
What do you think? Should Canada's Parliament be recalled to address the crisis in Syria? Tell us in the comments below.
With files from The Canadian Press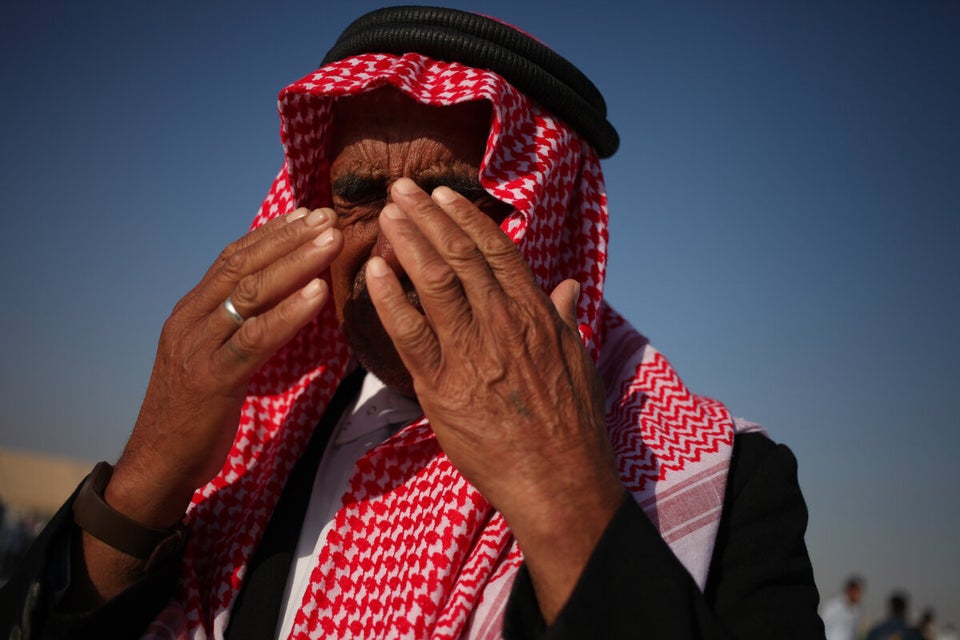 Syria War In August (Warning: Graphic Images)
Popular in the Community