It's become something of a campaign tradition: Stephen Harper popping up behind the counter of a local Tim Hortons, dishing out double-doubles and doughnuts.
But on Monday, the veteran campaigner let slip a remark at a Tim's in Gananoque, Ont. that he may wish to take back.
"Tell me what to do, just don't let me handle the cash," the Tory leader said to Tim's staffers, presumably referring to the register.
According to The Brockville Reporter, Harper and Tory incumbent Gord Brown served "about a dozen pre-poured, capped cups of coffee" over a 20-minute visit.
It appears a lot of effort went into getting things just right.
"The PM's advance people arrived two hours ahead of time to assess the crowd, make sure there was room to park two buses (one for Harper's entourage; the other for the press), and that the coffee was poured and ready for Harper," said the newspaper.
The Tory leader has nailed this type of photo-op in the past.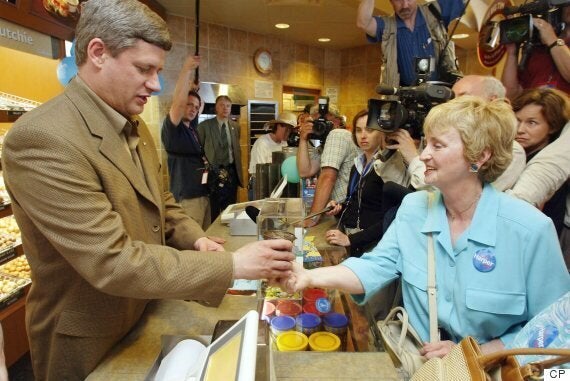 Photo credit: Frank Gunn/The Canadian Press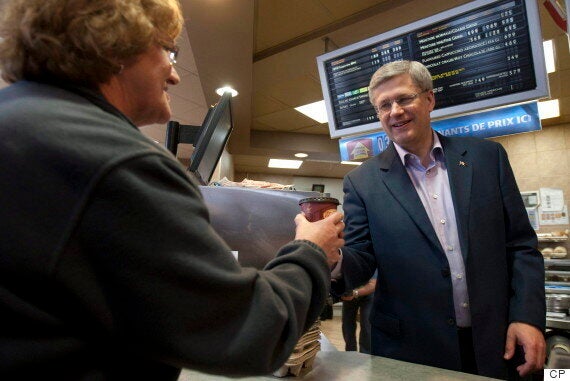 Photo credit: Adrian Wyld/The Canadian Press
Liberal Leader Justin Trudeau will visit a Tim Hortons location Tuesday in Gatineau, Quebec.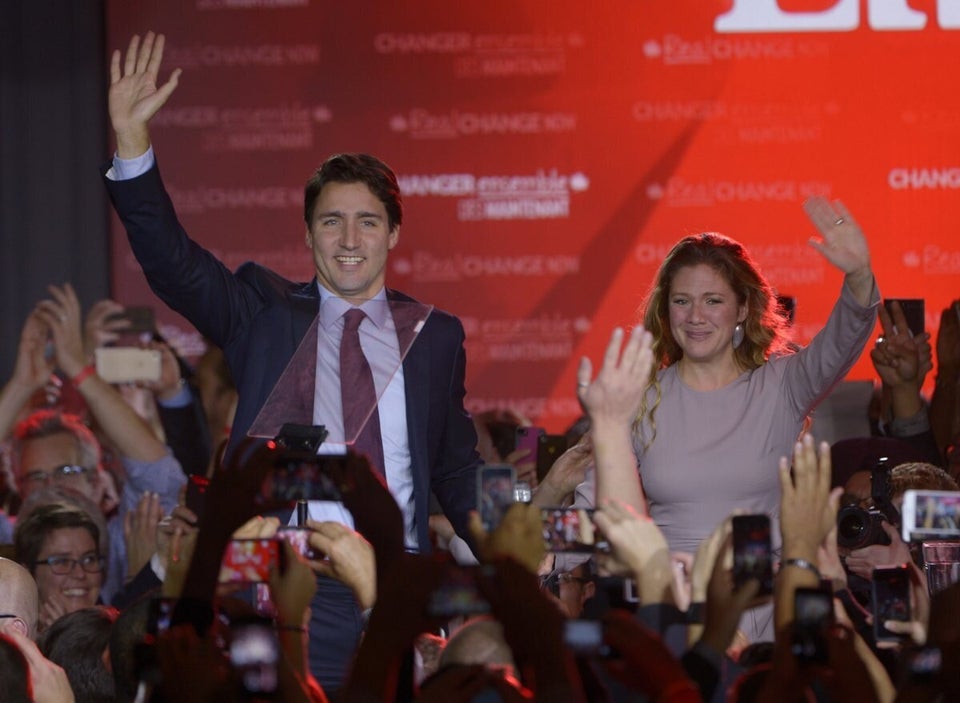 In Photos: Canada Election 2015