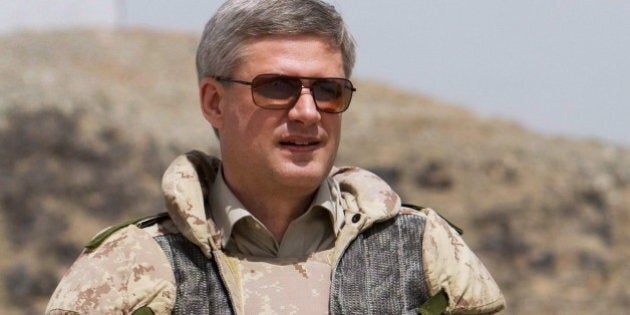 Prime Minister Stephen Harper has accused the Liberal leader who aims to replace him of harbouring a "deep distrust" of the Canadian military.
Harper made the charge at Justin Trudeau in an interview with London, Ont. radio station AM980 on Sunday.
The prime minister's discussion with host Andrew Lawton centered on Bill C-51, the Conservative government's recently tabled anti-terrorism legislation, and Canada's mission in Iraq.
Liberals and New Democrats voted in October not to join the U.S.-led effort against militants of the Islamic State of Iraq and the Levant (ISIL). After some prodding by Lawton, Harper was directly critical of the Grit leader.
"I do think Mr. Trudeau's comments around the time of the [Iraq] debate indicate a deep distrust and, frankly, dislike of the Canadian military that I think runs very deep in some elements of that party and with him," Harper said at one point in the exchange. "And that's up to him to explain."
Last month, Lawton grilled Trudeau on his opposition to the mission when Liberals were in southwestern Ontario for a caucus retreat. The host repeatedly asked the Liberal leader under which circumstances he'd be willing to send troops into combat or would view military action as warranted.
"Well, I think it's warranted if there is a reasonable chance of success," Trudeau said at the time. "If there's a way that Canada can offer expertise the rest of the world is unable to provide."
When Lawton asked Trudeau if he was "saying there's no chance of success" against ISIL, the Liberal leader replied it will be a "long, long challenge" and reiterated his view that Canada's role should be focused on measures like humanitarian aid, medical help, and refugee support.
Lawton read back some of the Liberal leader's words to Harper in the interview and asked if he interpreted them as a "vote of non-confidence" in the troops. He also asked how Harper would judge success in the fight against ISIL.
Harper initially passed on criticizing Trudeau directly, saying the mission is about stemming the growth of ISIL, in concert with allies.
"I think it's important to note the government of Iraq has invited us there and this mission is supported very, very broadly around the globe," he said. "I think, frankly, it's the Liberals and the NDP who have to explain their position."
Harper also called the opposition parties out of step with Canadians and "virtually the entire world, in terms of taking this on militarily."
But Harper would not pass twice on an opportunity to throw a shot at his Liberal rival, who polls suggest poses his biggest threat in an election less than nine months away.
"When Mr. Trudeau says that combat intervention is warranted when there's a chance of success, do you feel that is a lack of faith in our mission over there?" Lawton asked. "A lack of faith in the soldiers who are serving our country?"
The prime minster replied he saw it as more "incoherent pronouncements on an incoherent policy," before making his dig about Trudeau's "distrust" of the military.
Harper may have been referencing Trudeau's much-discussed quip in the fall that he didn't want Canada to just "whip out our CF-18s and show them how big they are." The prime minister's top spokesperson said at the time that the remark was "disrespectful of the Canadian Armed Forces" and made light of a serious matter.
But a former Canadian Army commander now running for the Liberals in the next federal election has dismissed Harper's claim as "nonsense."
Retired general Andrew Leslie, who advises Trudeau of defence issues and foreign affairs, and will run in the riding of Ottawa-Orleans, told The Huffington Post Canada Wednesday that Harper's remarks show why change is necessary.
"Mr. Harper is once again, because he doesn't have any facts to back up his assertions, resorting to a personal attack," he said.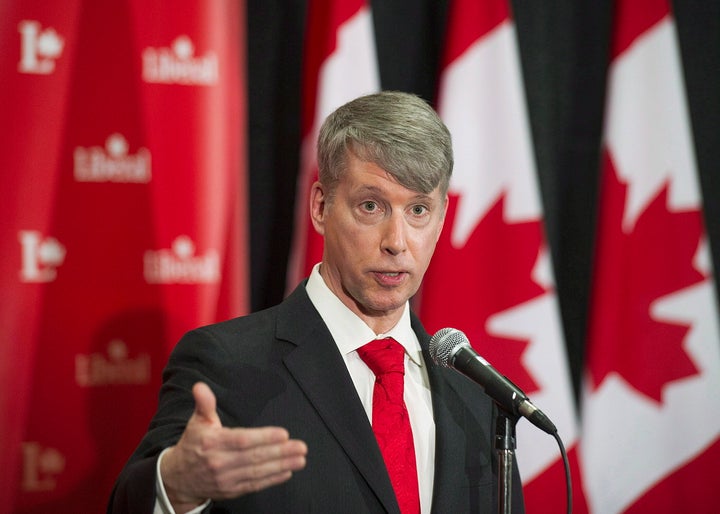 Photo credit: Graham Hughes, The Canadian Press
Leslie said that Trudeau has a "great understanding" of the military, listens to a host of experts, and is deeply passionate about veterans' issues. Meanwhile, former soldiers are suing the federal government and money "desperately needed" by the Canada's armed forces is being taken away as Tories target the deficit, he said.
"They can't even get their act together enough to replace the army's fleet of trucks," he said. "How tough can it be to buy a fleet of trucks?"
Leslie said the prime minister has also allowed the size of the core of the army to drop to one-third less than what it was three or four years ago and "choked off recruiting" for the reserve force.
"Mr. Harper's track record for defence since the end of the Afghan war has been abysmal," he said.
Leslie said there are at least 18 veterans who are candidates or are seeking Liberal nominations, including retired Canadian Army officer Harjit Sajjan in Vancouver South and Canadian Forces vet David MacLeod, who is running in the Nova Scotia riding of Central Nova currently held by Peter MacKay.
"What does that say? That says that those who dedicated their life to service in the cause of Canada believe more in Mr. Trudeau's leadership than they do in that of the Conservative Party," he said.
Calling Harper an opponent of the Liberal Party, but not an enemy, Leslie added that the prime minister appears to have a laser-like focus on retaining power.
"And quite frankly, I suspect he will do almost anything to do so," he said.
Gerald Butts, Trudeau's top adviser, took to Twitter Thursday to call Harper's words "beneath the dignity" of his office.
Listen to the full interview: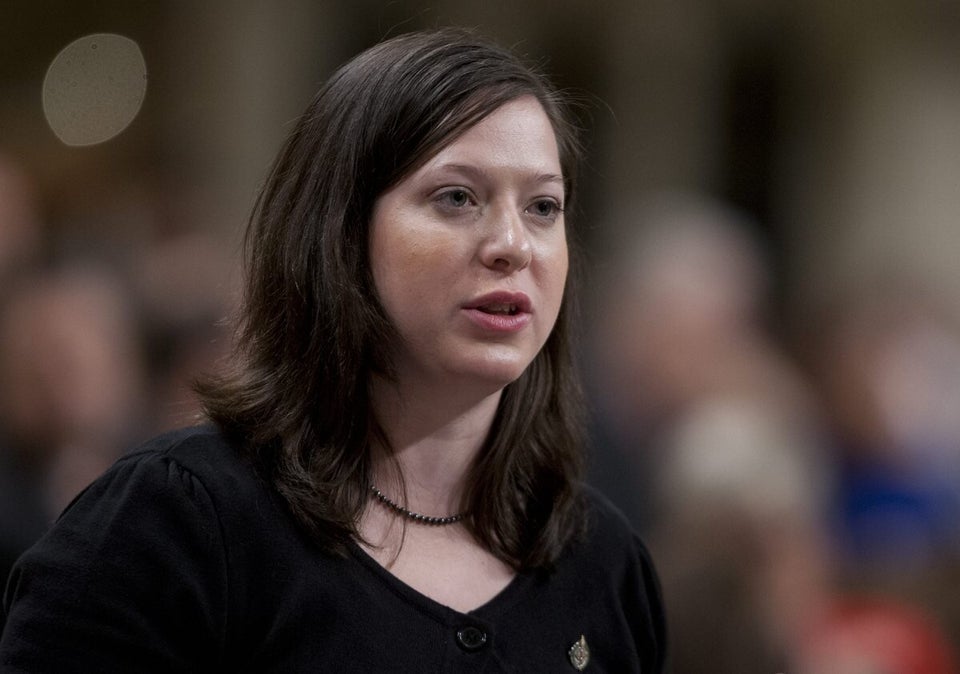 Current MPs With Military Experience

Popular in the Community