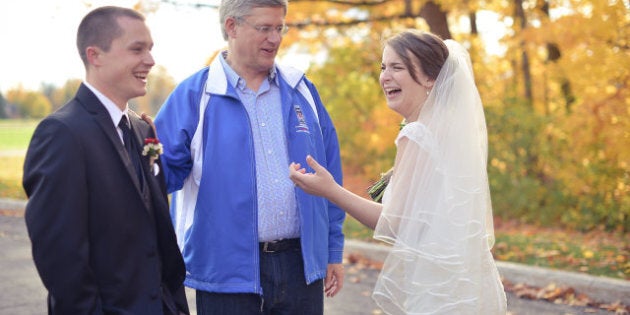 The happy couple, Jocelyn and Patrick, were being snapped by photographer Laura Kelly in Rockliffe Park on Oct. 20 when the Prime Minister's motorcade appeared.
"The cars actually stopped for a bit at the exit of the parking lot at Rockliffe Park, as if they were about to drive away," Kelly told The Huffington Post Canada in an email. "They paused there for a good 30 seconds before Harper actually got out. We were so excited to see him walking out, along with his entourage. I was snapping photos like crazy."
STORY CONTINUES BELOW SLIDESHOW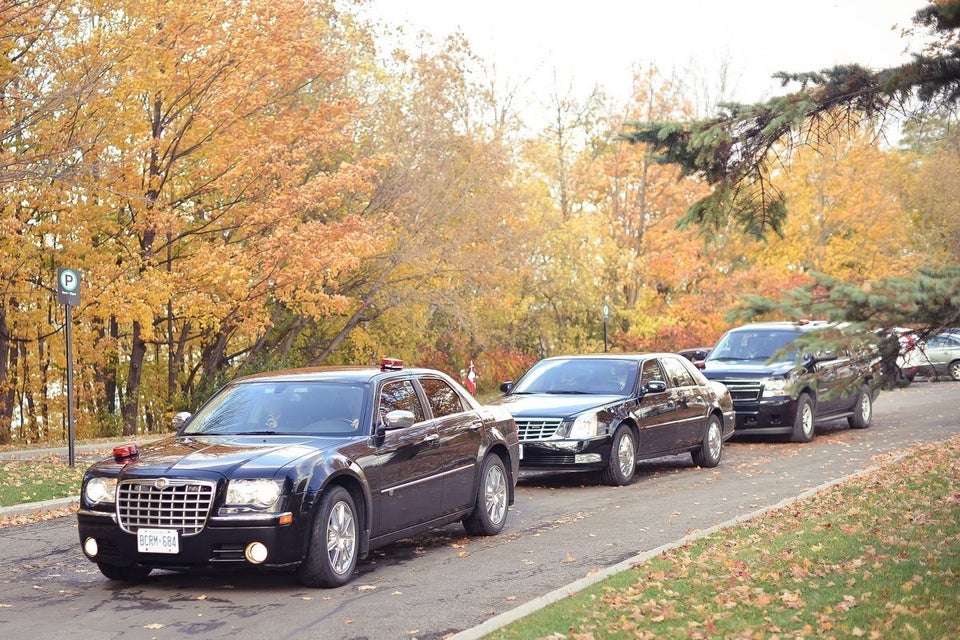 Harper Surprises Wedding
Kelly said the lucky couple were so thrilled with the photos, and shocked that Harper posed with the entire wedding party, that they showed one of them at their reception. "Everyone was buzzing with how that actually came to be!" Kelly wrote.
There are plenty of other funny anecdotes in Kelly's blog post about meeting Harper, including this gem:
STEPHEN HARPER: So, have you already done it?

PAT: Nope, first time!

Lol, Pat thought he was asking whether either of them had ever been married before, when really he was just asking if they had already had their wedding ceremony!
Kelly has been shooting weddings in Ottawa for two years but said on her blog she's never had a celebrity encounter like this one before. Check out the artistic black and white versions of the photos here and Twitter's reaction to the pictures below.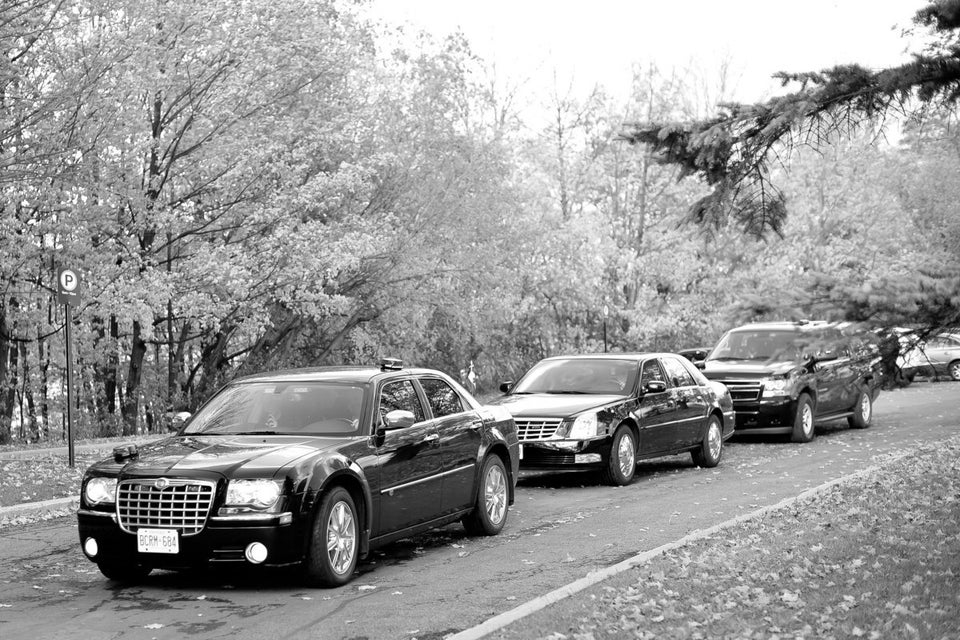 Harper Surprises Wedding B&W
Popular in the Community