An Ottawa folk singer's "Harperman" protest song has landed him in hot water with his employer — the federal government.
According to The Ottawa Citizen, scientist Tony Turner was recently put on leave after an anti-Stephen Harper singalong he wrote and led was uploaded to YouTube in June.
Who muzzles the poor scientist? / Calls troubled people "terrorists"? / Who wants the courts to just say yes? / Suppresses freedom of the press?

You can drive your omnibus to Kokamo / And take that useless caucus when you go / We'll scratch you from the long form census poll / Harperman, it's time for you to go
Turner is reportedly under investigation for possibly breaching Environment Canada's code of ethics. A department spokesperson refused to comment to the Citizen about the review, citing privacy concerns.
But what may have caught the attention of government ethics officials is the use of the song to rally Canadians to join a massive anti-Harper protest slated for Sept. 17.
Participants are being asked to gather on Parliament Hill and other locations across the country to sing the "toe-tapping, fast-moving, ear-catching, cool-rhyming, smile-inducing" tune.
David Hollis Morgan, an organizer at an Ottawa music event where "Harperman" was debuted, said Turner isn't a senior-level bureaucrat and should be given the freedom to express his views.
The video has garnered more than 50,000 views as of Friday.
"If the government or the senior public service wished to silence his voice or the other voices singing this protest song, or to simply intimidate other public servants, then their strategy has backfired," Morgan told The Huffington Post Canada.
"This is not a voice to be silenced."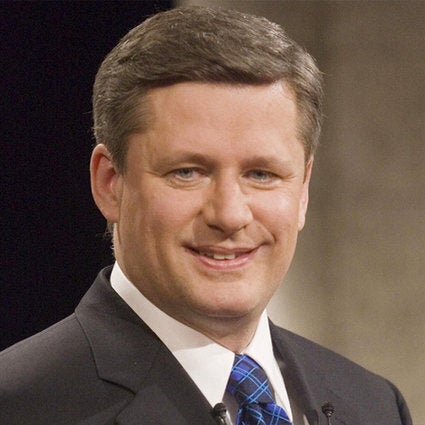 How Much Harper & Top Tories Have Aged

Popular in the Community