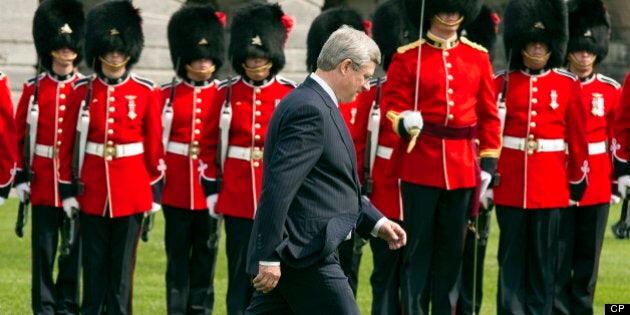 Stephen Harper's Conservatives have launched a review of Canadian history seemingly aimed at placing greater emphasis on the nation's involvement in armed conflicts.
The committee will examine "relevant standards and courses of study offered in primary and post-secondary institutions in each of the provinces and territories."
The Constitution stipulates that education is a matter of provincial and territorial jurisdiction.
The group will also comb over various provincial, territorial and municipal programs meant to "preserve our history and heritage."
"A focus on Canadian history including but not limited to pre-confederation, early confederation, suffrage, World War I, with an emphasis on battles such as Vimy Ridge, World War II including the Liberation of Holland, the Battle of Ortona, Battle of the Atlantic, the Korean conflict, peacekeeping missions, constitutional development, the Afghanistan conflict, early 20th century Canada, post-war Canada, and the late 20th century," it reads.
The group also promises to review Canadians' access to tools and methods to better understand the past.
Well, not according to NDP MP and deputy heritage critic Andrew Cash, who also sits on the committee.
"They're obsessed with reframing history and rebranding it in the image of the Conservative party," he said.
"It's further proof of the NDP's desire to open old constitutional battles," she said.
Deputy NDP leader Libby Davies asked about the review in the House on Friday.
"Conservatives already intervened politically in the War of 1812 advertisements, they are remaking the Museum of Civilization in their image, and yesterday we saw the first Canadian in space being removed from Canadian space history for political reasons," she said. "Why are Conservative MPs now intent on telling provincial schools what they should teach?"
Health Minister Leona Aglukkaq responded that the government has "no intention" of telling provinces or territories what to teach.
"We have been very clear about wanting Canadians to reconnect with their proud history and heritage," she said.
Conservatives have long made promoting Canadian history an important part of their government mandate.
One epic ad, titled the "The Fight For Canada," was quite a dramatic departure from the "Heritage Minutes" of old.
"I remember him saying years ago that the Conservative party in any country ought to be the party of patriotism, that the Liberals in Canada had appropriated that role, and that the Conservatives had to win it back," Flanagan said.
But the Tories have been accused of conveniently neglecting to celebrate historical milestones linked to past Liberal governments.
Harper was noticeably silent on last year's 30th anniversary of the Canadian Charter of Rights and Freedoms, which was entrenched in the Constitution under former Grit prime minister Pierre Trudeau.
On April 17 of this year, Trudeau's eldest son presided over his first caucus meeting as Liberal leader on the same day the Charter was adopted 31 years ago.
Justin Trudeau asked Moore in the House that afternoon about the government's plan to celebrate the anniversary of a document he said is more than a part of Canadian history but a "part of our life."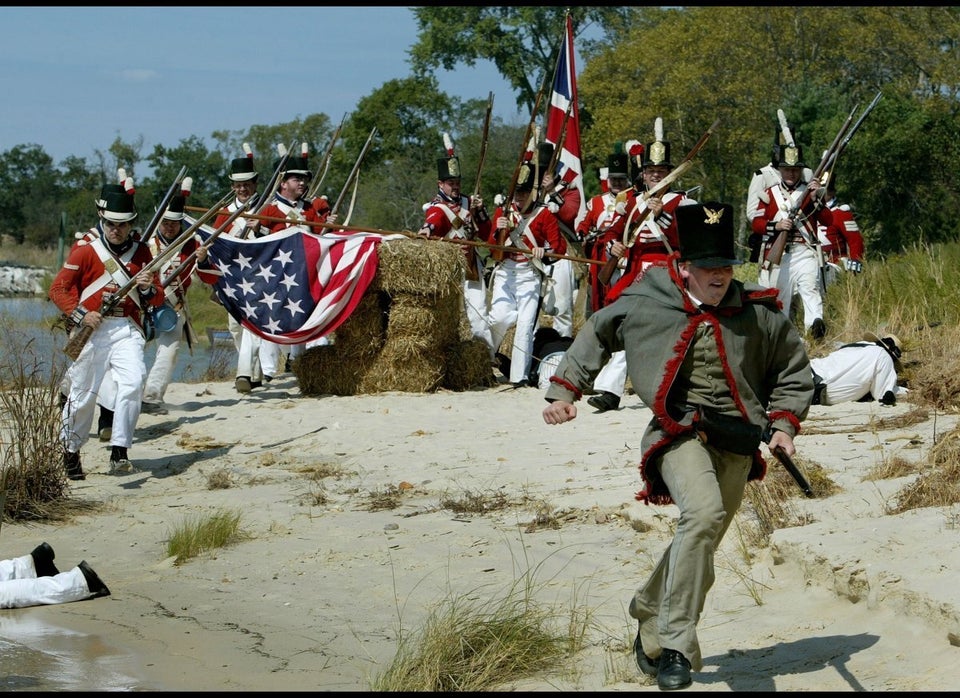 War Of 1812 Facts