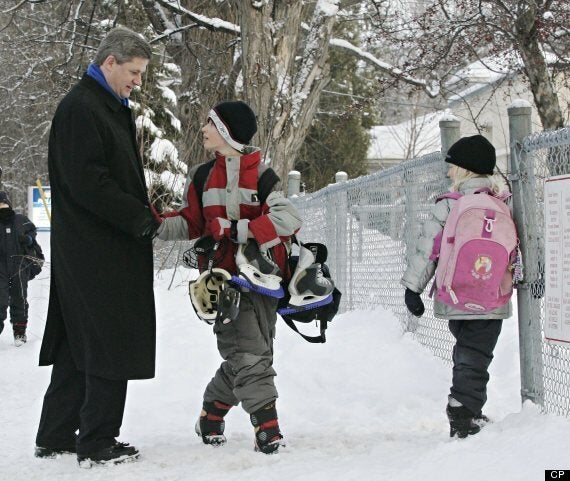 It was taken shortly after the 2006 election, when photographers tagged along as then-prime minister-designate Stephen Harper took his two young children to school in Ottawa.
It captures Harper shaking hands with his son, Ben, before the youngster heads off to class. He did the same with his daughter, Rachel.
At the time, many were quick to poke fun at the PM for the seemingly rigid and formal gesture.
"If that is as much compassion you show your kids, what kind of compassion are you going to show to the people of Canada?" wrote another.
A clip of Harper shaking hands with his son also made the rounds in nightly television news broadcasts.
Many Canadians probably thought it was kind of funny.
But a new book has revealed, nearly eight years later, that reaction to that image hurt the prime minister deeply.
Ben was a shy kid, as his father would have been 40 years earlier, and it is hard to do anything the way you normally would when you are being followed by a gaggle of photographers. As it happens, I have since had occasion to drop off children at the same Ottawa school many times. Almost none of the parents hug their kids. They're dropping the kids off at school, after all, not ushering them into the French Foreign Legion. They'll see them again in a few hours.

The snark about the handshake took Harper by surprise and, having nothing to do with his work as a political leader, hit him hard. "The notion that he might be a distant or uncaring father hurt him," a former adviser said. "It's the only thing I ever saw that did."
But while the mockery may have bothered Harper, it seems he did learn from the experience.
During the 2008 election, Harper again took his daughter to school with the cameras rolling and was sure to give her a one-armed squeeze.
Harper spokesman Kory Teneycke characterized the moment as a "loving father taking his daughter to school, something he does frequently."
"The time is precious but being a father is the best experience of my life," Harper said.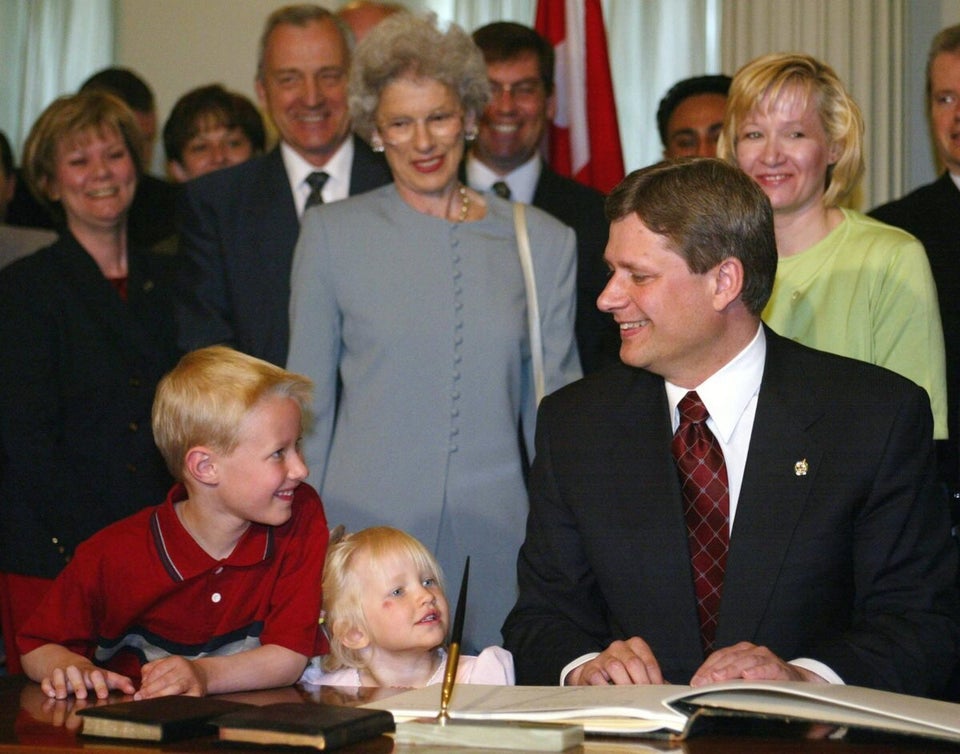 Harper's Children Then And Now
Popular in the Community