Conservative campaign strategists have been losing sleep for months over growing signs that Canada was heading into a downturn. With the economy contracting, oil prices sliding and the prospect of a balanced budget looking increasingly unlikely, Conservatives feared damage to their vaunted reputation as competent economic managers. As it turned out, Statistics Canada data confirmed that Canada's economy slipped into official recession in the first half of 2015. Mr. Harper tried valiantly to downplay the numbers, going as far as calling it "good news" (since GDP grew in June, the last month of the quarter). But the damage was done.
Canadians have thus been given ample reason to reconsider the traditional assumption that Conservatives naturally have the best economic credentials. And the problem is much bigger than the present downturn in GDP. In fact, the longer-run economic legacy of the Harper Conservatives has been marked by stagnation, imbalance and inequality. Over nine long years, the core of the Harper government's economic strategy has been to accelerate a broader shift to a business-led model of economic development. This strategy included multiple elements. Cutting corporate income taxes was supposed to incentivize business investment and job creation. Signing so-called free trade deals would improve competitiveness and enhance export growth. Reducing regulations would lessen compliance costs for business and leave them free to police themselves. And by giving labour unions a good kick now and then, workers would surely learn not to ask for too much in the way of compensation and job security.
Six years into an inconsistent recovery from the Great Recession of 2008-09, Canada's slide into yet another downturn suggests that this business-led approach to economic development has failed. Together with my Unifor colleague, Jim Stanford, we compared the Harper government's economic performance with that of every other Canadian prime minister since the end of the Second World War (we excluded those who held office for less than one year, which left us with nine prime ministers, from Mackenzie King to Stephen Harper).
We assembled historical data from public sources dating back to 1946 on 16 core economic indicators, grouped in three broad categories: work, production and distribution and debt. These are the traditional measures regularly reported in the business press: GDP growth, productivity, business investment, exports, job-creation, unemployment, personal incomes and debt. We ranked each prime minister on each indicator. Even though Conservatives never tire of touting their economic credentials, the Harper government ranked dead last among postwar prime ministers in seven indicators, and second-last in another six. In the remaining three indicators, Harper never ranked better than sixth. Overall, Canada's economy performed worse under Stephen Harper than under any other postwar prime minister. His government's average score wasn't even close to that of the next worst-government (which happens to have been another Conservative administration --Brian Mulroney's).
Our report highlights the Conservative government's surprising failures, even in areas which are supposed to be their strong suits. For example, the Harper government oversaw the second-weakest growth of business investment of any postwar government despite their pro-business orientation. These results confirm that the reduction of the federal corporate income tax rate from over 22 per cent (including a surtax) in 2007 to 15 per cent in 2012 utterly failed to stimulate business investment and job creation (though this hasn't stopped the usual suspects from issuing dire warnings about the consequences of increasing corporate taxes). According to Cansim data, fixed asset investment was 13.6 per cent of GDP in 2007 when the government began to reduce statutory rates. But instead of rising in response to the tax cuts, business investment actually declined, falling to 12.7 per cent of GDP by 2014. What's more, at the same time Canada's corporate sector has stockpiled over $600 billion in cash on its balance sheet. Instead of leading to accelerated growth, therefore, corporate income tax cuts depressed growth by providing an extra boost to corporate cash hoarding.
Similarly surprising results were found when we examined the government's record on foreign trade. Even though the government signed several new free trade agreements, Canada's actual export performance has gone from bad to worse. Adjusted for inflation, our report found that Canada's exports grew at just 0.3 per cent per year from 2006 through 2014 -- by far the slowest growth in the postwar era. And exports as a share of GDP declined from 35 per cent of GDP in 2006 to 32 per cent in 2014. Here, too, there is an enormous gap between the government's pro-trade rhetoric and the disappointing reality.
Job creation is another key determinant of individual and national prosperity. Under Stephen Harper's tenure, total employment in Canada grew at an annual average rate of just one per cent, according to the findings of our report. This was slower than all his postwar predecessors (and a fraction of the performance logged by Lester Pearson, who oversaw average employment growth of 3.4 per cent per year). Even in other areas of economic management where conservative governments are supposed to fare well, the Harper government performed poorly: ranking second-last in productivity, worst in labour force participation and tied for last in overseeing the largest accumulation of household debt.
In short, the business-led vision which has been at the core of the Harper government's economic strategy has failed to deliver its promised trickle-down prosperity. Our problem is bigger than the current recession. If Canada is ever going to emerge from the prolonged stagnation which has kept us back from reaching our economic and social potential, an alternative approach to economic development is required. Policies which genuinely stimulate investment (both public and private) and job creation, and which foster participation, innovation, and productivity, are needed to help return Canada to a path of national prosperity. Just don't expect the Harper Conservatives to lead us there.
Jordan Brennan works as an economist for Unifor, Canada's largest union in the private sector. The full report, Rhetoric and Reality: Evaluating Canada's Economic Record Under the Harper Government, can be found online.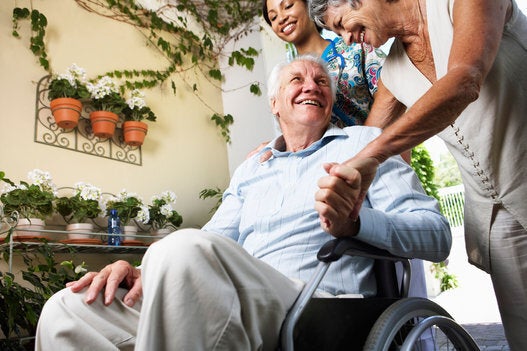 Job Growth Canada 2015-2020
Popular in the Community