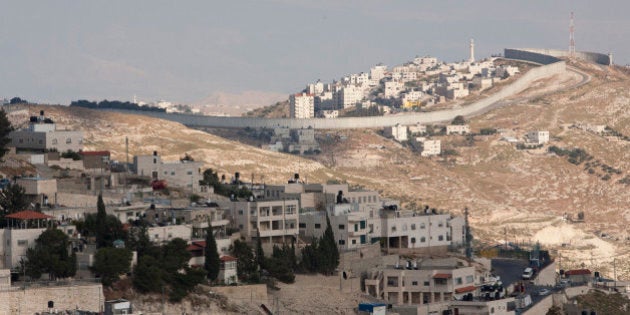 With Canada's federal election less than two weeks away, I felt it important to address a highly topical matter: the Conservatives' close relations with the controversial Jewish Defense League (JDL).
The JDL was founded in the United States by the late Rabbi Meir Kahane in 1968. Kahane promoted the ethnic cleansing of Palestinians living in current day Israel, as well as the Occupied Palestinian Territory. Kahane's goal was to create a theocratic Jewish state encompassing the entirety of the land of Biblical Palestine.
Upon moving to current day Israel, Kahane founded the political party Kach, which has been closely linked to the JDL. Kach is considered a terrorist organization by numerous governments, including those of Canada, the U.S., the EU and Israel . In 1994, Kach supporter Baruch Goldstein murdered 29 Palestinian Muslim worshippers at the Cave of the Patriarchs in the West Bank city of Hebron.
In 2001, after it had engaged in a series of bombings, an assassination, and several other violent incidents, the JDL was labeled a "violent extremist Jewish organization" and a "right-wing terrorist group" by the FBI.
Ten years later, the JDL's Canadian branch organized a support rally for the English Defense League (EDL), a violent anti-Muslim organization with neo-Nazi organizational connections. The latter point was overlooked by the JDL, since the EDL shared its commitment to demonizing and harassing Muslims.
JDL's Canadian branch is led by Meir Weinstein, who serves as the organization's national director. Weinstein brags about being guided by Kahane's ideology, noting that he "will always be a loyal disciple of Rabbi Kahane." (Sidman, Fern, "Jewish defense north of the border," Jewish Press, August 20, 2008)
Following Baruch Goldstein's murder of 29 Palestinian Muslims in 1994, Weinstein -- who at the time went by the alias "Meir Halevi" and represented the now-banned group Kach -- declared that his organization would not condemn the attack. (Canadian Press, "Mosque attack threatens talks Arafat blames Rabin for massacre". Kitchener-Waterloo Record, February 26, 1994) Furthermore, in 2009, Weinstein's Facebook page featured a link to a forum called "Death to Arabs." When questioned about this link, Weinstein claimed that he didn't read Hebrew so he didn't understand what it said.
Fast-forward to Oct. 5, 2015, when Weinstein posted of the Palestinian perpetrator of the fatal stabbing of two Israelis to his Facebook page, with the caption "It's in the Arabs [sic] DNA." This kind of racist incitement is common practice for Weinstein and his fellow JDLers. In fact, a JDL Canada member commented on that photo, saying, "His body should be burnt [sic] in public!" It appears the post has since been deleted, but you can view the screenshots of the post and comments here.
The fact that this organization is able to operate legally in Canada should arouse mass public outrage. But it gets worse: Stephen Harper and the Conservatives have close relations with the organization.
On Harper's junket to Israel in January 2014, he used public funds to take along 208 like-minded individuals and organizational representatives. Julius Suraski, JDL Canada events organizer, was among those who accompanied Harper at public expense. That means that our tax dollars paid for Suraski's hotel and other travel expenses while in Israel, and that he represented Canada on an official mission to a foreign country.
At the time, NDP Foreign Affairs Critic Paul Dewar challenged this, asking, "Why was he invited? [T]his is what [the Conservatives] want to represent the face of Canada in Israel? I think there has to be an explanation." The Conservatives never provided an answer to Dewar's questions.
To closer observers, the Conservatives' position didn't seem all that surprising. Back in 2009, British MP George Galloway was deemed "inadmissible" for reasons of national security by the Canadian Border Services Agency, and was banned from entering Canada for a planned anti-war speaking tour. The banning took place after an "open letter" from Weinstein and the JDL demanded that this action be taken by the Conservative government.
Meanwhile, Independent Jewish Voices - Canada demanded that then-Israeli Speaker of the Israeli Parliament, Moshe Feiglin, be refused entry into Canada, after he was barred from entering the UK as being likely to "foment or justify terrorist violence..." according to the Home Secretary's office. Feiglin supports Rabbi Kahane's proposal to ethnically cleanse all non-Jews from the lands Israel controls. He has also expressed admiration for Hitler. The group that brought Feiglin to speak in Canada was none other than the JDL.
In January of this year, the JDL announced that it was opening an office in Montreal with the intention of mobilizing the Jewish community to "stand behind the Conservatives." Weinstein added that "Israel and the Jewish community have no greater ally than Prime Minister Stephen Harper and the Conservative Party of Canada." So it should come as no surprise that the Conservatives haven't outlawed the JDL, nor have they publicly distanced themselves from the organization's proud expressions of racism and endorsement of violence.
Given the way the Conservatives denigrate Canada's Muslims, show a lack of concern for the rights and wellbeing of Arabs (Palestinians, Syrians, Egyptians, Libyans, Lebanese, Saudis and Yemenis, to name a few), and attempt to generate fear of and hostility toward Muslims for perceived political gains, their cozy relations with the JDL actually seem like a reasonable fit.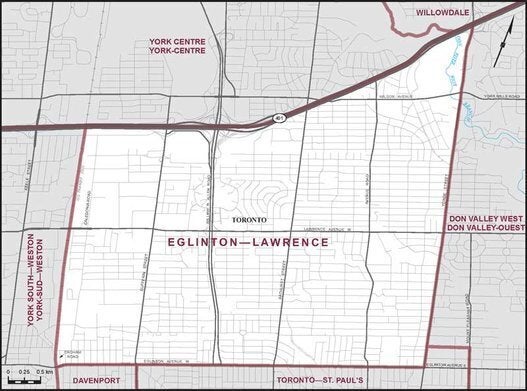 Canada Election: 31 Swing Ridings