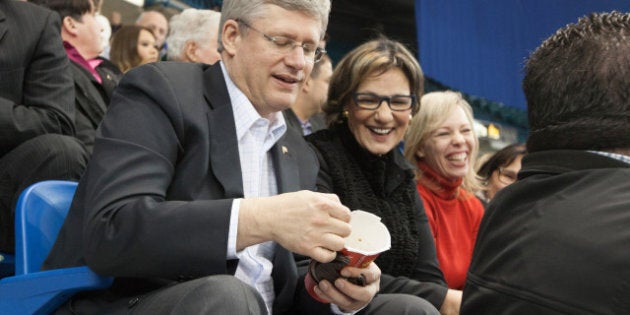 Story continues below slideshow
Harper was taken to task by some in September 2009 for attending the opening of a Tim Hortons franchise in Oakville, Ont., rather than speaking at the UN, given that he had to be in Pittsburgh that week anyway.
Many have argued the Timmies' photo-ops are part of a campaign to appeal to average Canadians and show that, despite his many years in Ottawa at the top of the pyramid, the PM is still just a regular guy.
Harper continued the Hockey related-appearances on Thursday, announcing the details of a plan to put heart defibrillators in recreational hockey arenas across the country at another rink in Saskatoon. The needs of about 3,000 arenas are to be assessed before the actual machines start rolling out this spring.
But it's the Timmies tweet that's getting all the attention, with Saskatchewan Premier Brad Wall getting in on the action by retweeting CBC's Chris Lane's jest that Ottawa would have to claw back the Roll Up The Rim winning as "resource revenue."
With files from The Canadian Press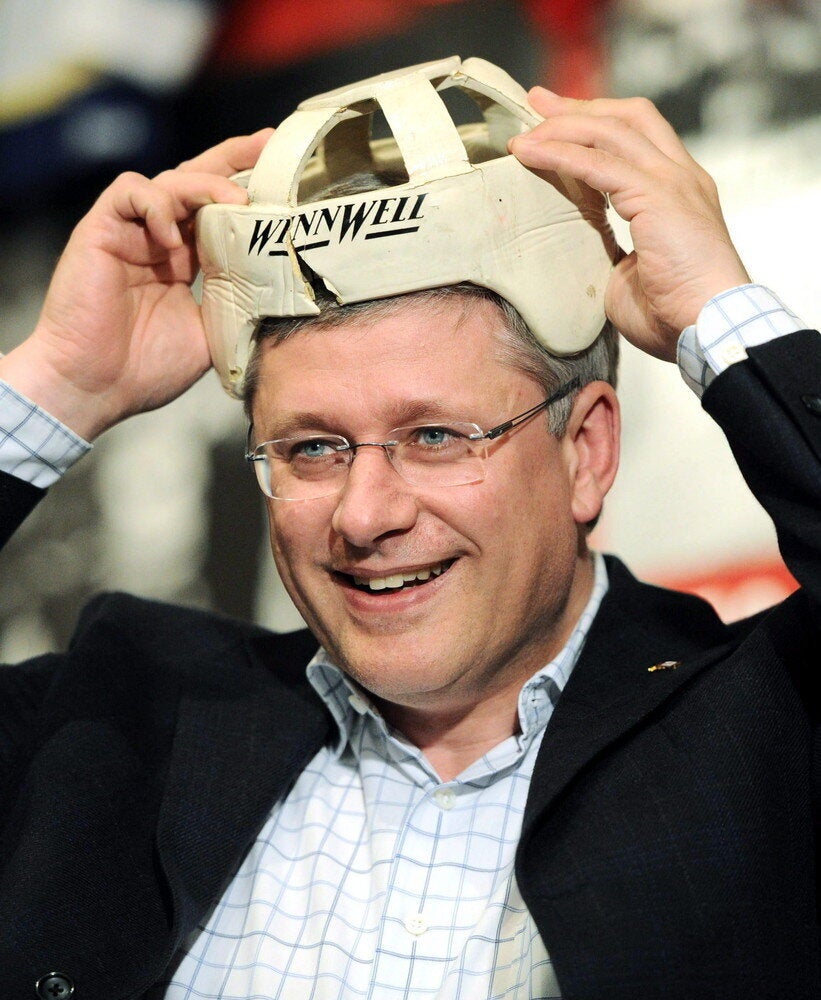 Harper And Hockey