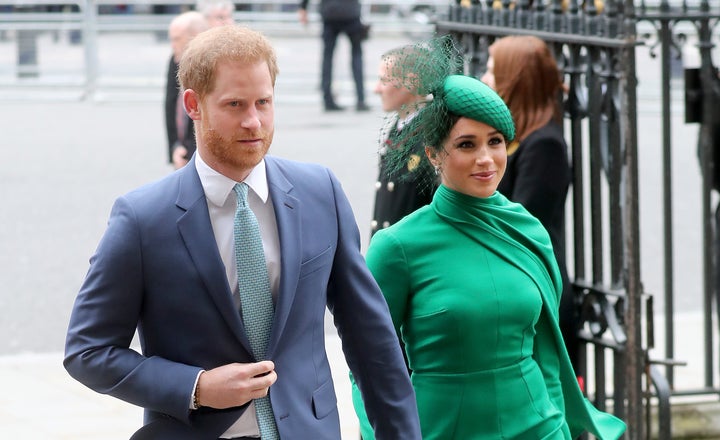 However, one detail caught the media's attention: the duke and duchess' royal monogram, which was displayed at the top of the letter. The monogram includes the letters H and M intertwined and a crown logo, known as a coronet, above the monogram.
"It is the coronet laid down by a Royal Warrant of 1917 for the sons and daughters of the heir apparent. It is composed of two crosses patée, four fleurs-de-lys and two strawberry leaves," the statement said.
As the statement notes, this coronet isn't exclusively used by the Duke and Duchess of Sussex, but also by the Duke and Duchess of Cambridge, as Prince William and Prince Harry are the sons of the heir apparent to the English throne, Prince Charles.
WATCH: Prince Harry and Meghan Markle are postponing the launch of their new charity. Story continues below.
As detailed on their website, Harry and Meghan, while no longer active royals, still have certain privileges, such as security to keep their family, including their one-year-old son, Archie, safe; their royal patronages, which they still maintain; and Harry's rank of Major of the British Army and honorary ranks of Lieutenant Commander of the Royal Navy, and Squadron Leader of the Royal Air Force.
WATCH: Meghan Markle speaks out: "George Floyd's life mattered." Story continues below.
"Because George Floyd's life mattered, and Breonna Taylor's life mattered, and Philando Castile's life mattered, and Tamir Rice's life mattered, and so did so many other people whose names we know and whose names we do not know. Stephon Clark. His life mattered," she continued.