Sure, we were sad about the music. But our main concern was Harry Styles. What would he do next? Where would he go? We were panicking.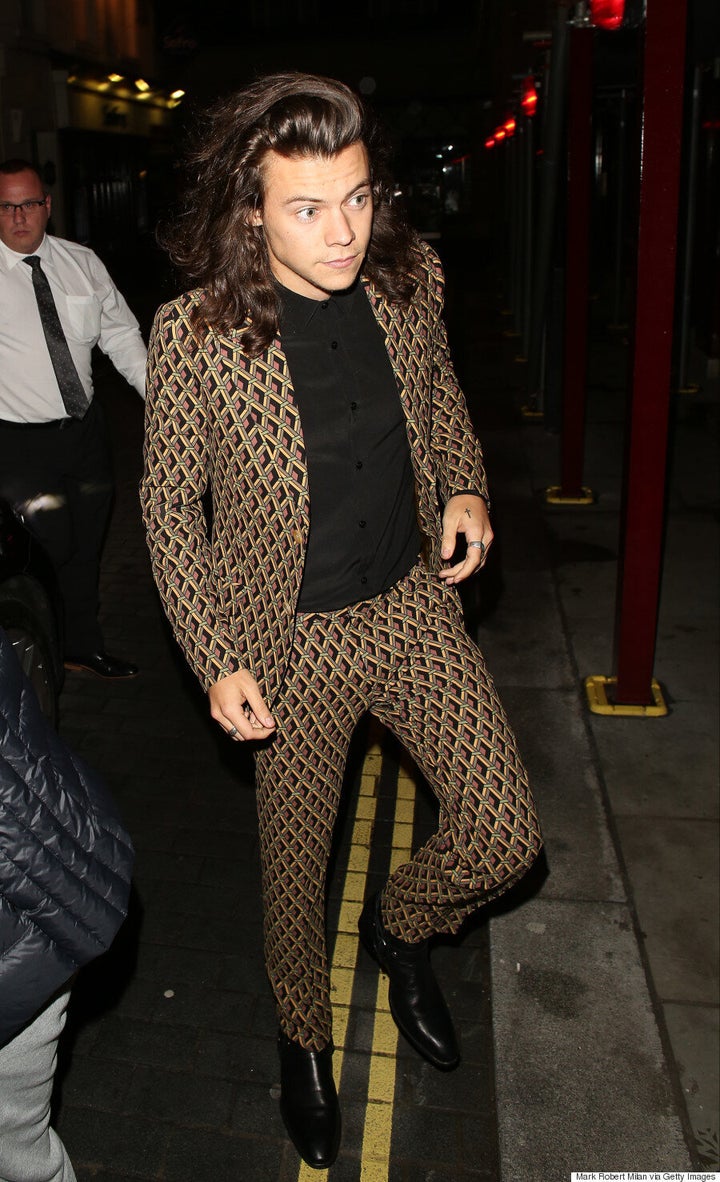 We were fixated. And very impressed.
Like, peanut butter and jelly or Dolce & Gabbana, it seemed Styles and Gucci were a match made in heaven. It was obvious the rumoured boyfriend of Kendall Jenner knew how to rock a jacket and bell-bottom trouser like no other. He's slowly transforming into the modern man's Mick Jagger, and frankly, we're okay with that.
Styles (a very good last name in this situation), who has the hair of our dreams (seriously, shampoo commercial-worthy), then single-handedly stole the show at the 2015 American Music Awards when he wore a white petal-print suit amidst a sea of grey, black and navy suits that his bandmates sported. In that moment, the Internet freaked out and Harry became a style icon.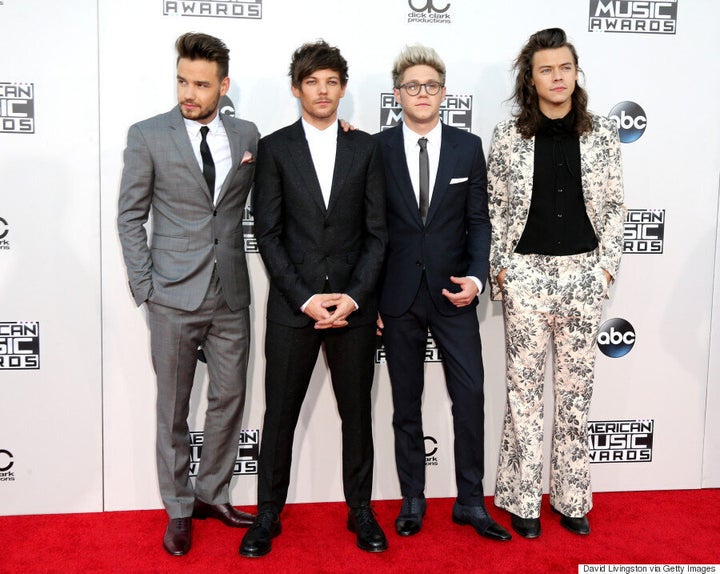 Sure, he looked like an Ikea bed sheet. But whatever. Because, fashun.
And that wasn't it. Back in December, Hazza, along with the rest of One Direction (minus Zayn Malik, obvs), took to the stage for their final performance as a band before their "extended hiatus." It took place on "The X Factor UK," where it all began, and you bet Harry wore something special for the tear-inducing occasion. Gucci, again. Florals, again. Feels, again.
Look, he even accessorizes in Gucci, goddammit!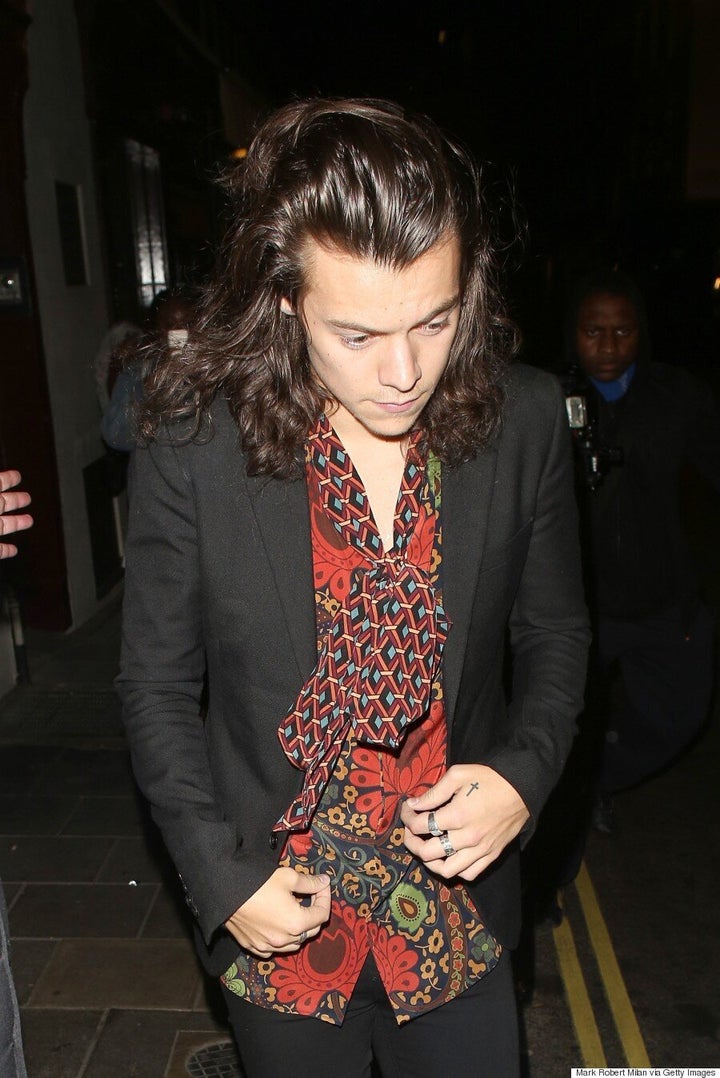 And get this: at Milan Men's Fashion Week this year, Gucci showed a fall 2016 collection of bold, floral prints, embroidered jackets and flared pants that screamed Harry Styles' name. So come on, Gucci — where's the contact?
Even the Twittersphere is getting reckless waiting:
So, Alessandro Michele, if you're reading this, we know Styles is your muse. And we're ready for the campaign. We can no longer wait.
Keep doing you, Harry, and making the world a better place one Gucci suit at a time.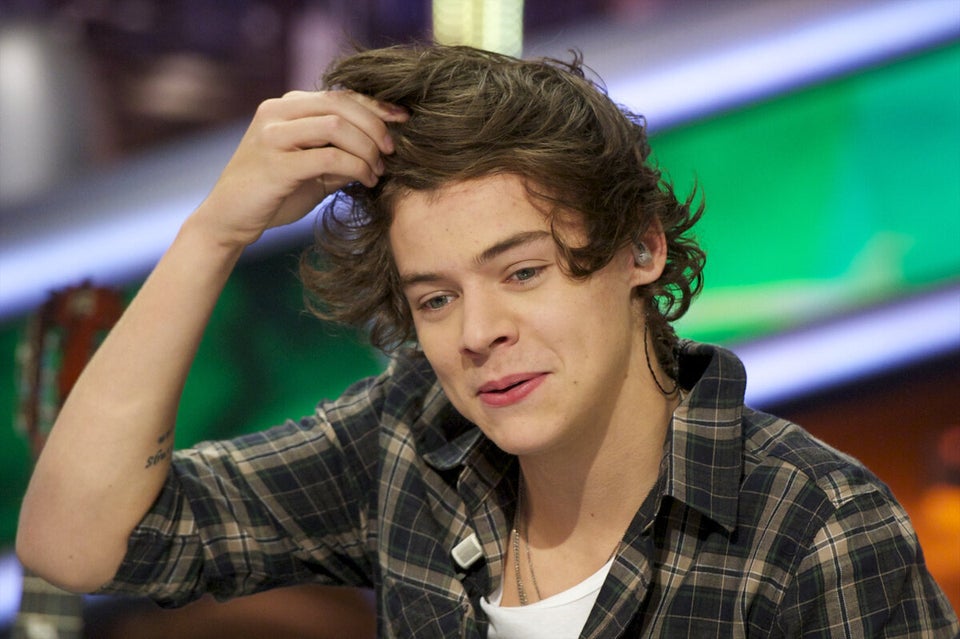 19 Reasons Why We Love Harry Styles
Popular in the Community