 We have all been there. Two weeks before the winter holidays, three gifts left to buy and zero dollars left in the holiday budget. If you are like most Canadians, this is the exact moment you will reach into your wallet and pull out that emergency credit card -- after all, doesn't holiday shopping constitute an 'emergency'?
No matter how good our intentions are going into the holidays, it's easy for us to over-extend ourselves and get caught up in the spirit of holiday spending. No matter how much we budget, plan and save for the holidays, occasionally we all find ourselves in a position where we are strapped for cash and feel the pressure to buy "just one more gift."
For many, this is the point where we either stop shopping or cross that thin financial line and set ourselves up for a nasty holiday debt hangover.
So, what do you do when the holiday well has run dry and you still have a few gifts left on your shopping list?
Leave the plastic at home. If you have already maxed out your budget, using credit cards will only cause more financial trouble. If you must make a purchase, use cash.
Cash in reward points. Check out the offerings from the loyalty programs you subscribe to and use the points you have accumulated to purchase gift cards or gifts from their catalogs.
Start a new holiday tradition. Focus on friends and family by giving them quality time with you as volunteers at a local shelter or food bank rather than giving a quantity of gifts.
Give of yourself. Create gift certificates offering services to your friends, neighbours and family. Gifts that represent the true spirit of the holidays are more meaningful than something you can buy in a store.
Sell items online. One man's junk is another's treasure. Gather items that you no longer use and sell them at second hand stores or on websites like Kijiji and eBay. Use the extra cash to make your final purchases or to pay off the ones that busted your budget in the first place.
If you have truly extended your budget, put your credit card away. Stop spending money and think of creative ways to recognize those closest to you. Homemade gifts, new traditions and time together are just a few of the many ways to give gifts without going overboard on spending or losing the true spirit of the season.
More often than not, we get carried away by holiday spending and forget that the true meaning of the season is spending time with loved ones and creating memories that will last much longer than this year's hottest gift.
If you already know that the New Year will come with a heavy holiday debt hangover, start making a plan to pay down your credit card debt today. Starting the year off with a clear picture of your finances and a budget to be debt free in 2013, is the best gift you can give yourself and your family this year.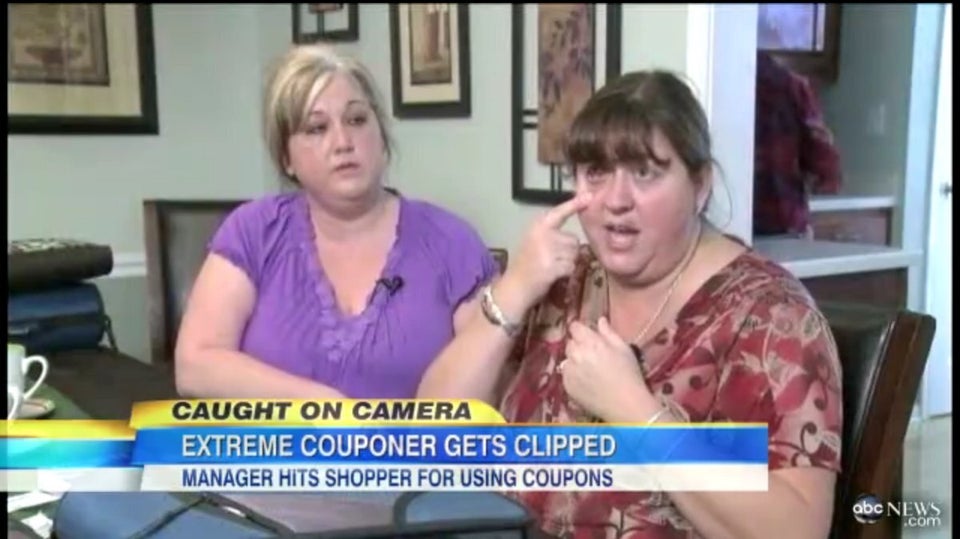 Holiday Shopping Nightmares 2012