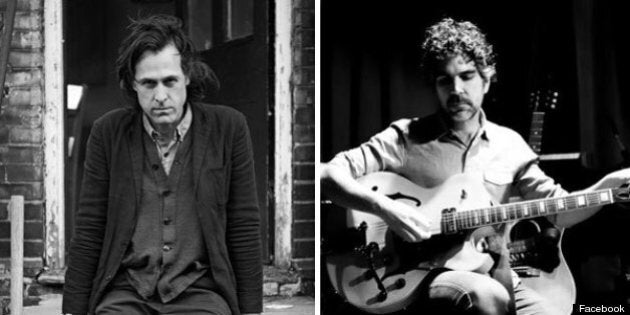 World-conquering Canadian record label Arts & Crafts is celebrating its tenth anniversary with a bang.
Us lucky folks at HuffPost have managed to score an exclusive listen of the Hayden & Jason Collett collaboration "Lonely Is As Lonely Does" in advance of X's May 28 release.
For his part, Hayden is giving Broken Social Scene member Collett a lot of the credit for the song.
"As I remember it, we'd been going back and forth exchanging some existing songs that we each had lying around, but nothing was really clicking. I started thinking that it just wasn't going to happen, when out of nowhere Jason sends me this beautiful song he'd just written," says Hayden. "I really couldn't have added anything to the writing of it, but I could picture how I wanted it to sound, so I asked Jason if he'd be into coming by my studio, singing the song and leaving it with me to mess around with. This collaboration is basically my recorded cover version of a Jason Collett song. Working with Jay was very easy. It was kinda like working with a cooler, better-looking version of myself.
Collett says Hayden made working on the song easy.
"Even amongst friends there's some vulnerability to navigate when collaborating for the first time," says Collett. "We emailed nascent bits of song back and forth 'til this one stuck. I dropped by Hayden's and tracked a sketch of the tune where I sang it with an acoustic guitar. He used that as a jumping off point and tinkered away at it in his attic studio. When I returned there was nothing left to do but a little back-up singing for posterity's sake. Easiest day of work I ever had — viva collaboration!"