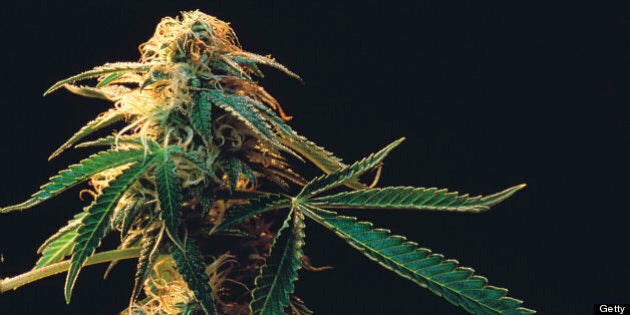 Health Canada was flooded with hundreds of letters from police and other officials questioning the department's oversight of Canada's medical marijuana program in the two years leading up to a push by Ottawa to commercialize medical pot.
The letters, obtained by HuffPost Canada under access to information laws, detail the complaints from police about the lack of communication between Health Canada and law enforcement across the country when it comes to supervising legal marijuana operations.
Many of the letters from police express frustration about Health Canada's supervision of some medical marijuana users.
"We have had too many instances where known drug trafficking suspects have been found in possession of large quantities of packaged dried marijuana bud but [we] have not been able to take any legal action because they possess a personal possession licence," one unidentified RCMP officer in B.C. wrote in June 2013.
"There are a lot of questions which I think we need to have addressed."
Health Canada became responsible for overseeing medical marijuana in 2001 after the Supreme Court ruled that Canadians have a constitutional right to access pot for medical purposes. The Conservative government has been put in the awkward position of ensuring Canadians have access to medical pot, despite the party's firm stance that marijuana is a dangerous drug no one should use.
As of last year, some 37,000 Canadians held a license from Health Canada to possess medical marijuana. The number of patients has grown rapidly, from just 100 when the medical marijuana program was introduced in 2001.
By 2013, there were 3.2 million legal marijuana plants growing in Canada, more than two million of them in B.C. alone. Yet Health Canada had 15 inspectors for 30,271 licensed grow operations — one inspector for every 2,000 growers — and little power to hold them accountable. The department conducted just 75 inspections of medical marijuana sites in 2010, about 0.00005 per cent of the licences doled out that year, the documents reveal.
Health Canada initiated an overhaul of its medical marijuana program last year. Ottawa wants to ban patients from growing their own pot, and replace at-home grow operations with a small number of large-scale commercial producers who will sell marijuana to patients.
In explaining its push to ban at-home growers, Health Canada mentioned the "significant unintended negative consequences," including diversion to the black market, fire and electrical hazards and risks to children.
"The [program was] never intended to permit such widespread, residential, large-scale marihuana production and, as a result, they do not adequately address the public health, safety and security concerns that accompany such production," Canada's Deputy Attorney General Jan Brongers has said.
"It is impossible for Health Canada to conduct effective inspection of the tens of thousands of production sites across the country, particularly given the legal requirement to either obtain permission, or a warrant, to enter a private dwelling," Brongers said.
However, the new commercial industry has been fraught with problems since it officially launched on April 1, 2014. Days beforehand, a B.C. judge granted an injunction allowing patients to keep growing their own after a group argued the prices offered by the commercial producers were too costly.
Now it's up to a federal court judge in B.C. to rule on a constitutional challenge to Health Canada's ban on at-home growers. The group of patients in the case say that denying them permission to grow their own, more affordable medicine infringes on their Charter rights. And if the judge sides with the patients in the coming weeks, Health Canada will again be in charge of a system it admits spun out of its control.
The Huffington Post Canada obtained hundreds of submissions from police, firefighters, child protection workers, public health officials, landlords, property owners and patients who wrote to Health Canada between 2012 and 2014 to decry the nebulous rules.
Most of the letters were from concerned neighbours worried about the smell, their family's health and the potential hit to their real estate values. But many were from police officers requesting clarification and further information about how the program worked and their role in enforcing the rules.
Many letters — even those from police — expressed frustration with the fact it sometimes took weeks or months to get information from Health Canada.
"Due to the large number of queries that we receive and the complexity of the replies we may not be able to respond immediately," a government spokesperson responded to one.
Health Canada often used the same form letter to respond to inquiries from law enforcement officials, explaining privacy laws and a recitation of the regulations.
One B.C. Mountie, Shane Holmquist, wrote multiple letters complaining about Health Canada's medical marijuana program. He is now a star witness in the federal government's case for banning at-home growers. Many of the concerns he mentions in an affidavit for the court are backed up in his earlier correspondences with Health Canada.
Holmquist, as a member of the RCMP's Coordinated Marihuana Enforcement Team, was involved in more than 100 grow-op investigations, and found the rapid expansion of the program — along with the lack of inspections — allowed producers to take advantage of the system.
He complained that there was no centralized database for local police and RCMP to flag or track investigations of people involved in the program, and the fact that Health Canada inspectors didn't have the ability to enter a grow-op without the owner's permission.
The system was so flawed, he said, Health Canada was only able to revoke or suspend a licence only when a grower was found guilty of an offence — allowing suspects to keep growing even after being busted.
In April 2013, his team sent a letter about a growing operation in a school zone.
"I would like to know if the licences have been revoked and if not revoked, please explain why," he asked as a follow-up after three months had lapsed without a response from Health Canada.
The most common request from police to the federal government was to revoke a licence.
"As you may be aware, organized crime has been taking advantage of personal production designated licences to grow marihuana for the purpose of trafficking and almost always grow more than the allotted amount, putting them in contravention of your own regulations," a member of the Crime Reduction Unit in the Surrey RCMP wrote to Health Canada.
In one case, an officer couldn't wait for Health Canada's response before executing a warrant. He asked Health Canada to confirm whether a grow operation was licensed, and then moved in a day later. He said the police didn't seize any of the product because of "potential liability issues of seizing the licence holder's plants without a definitive answer."
In many letters, officers were unclear about whether they were allowed to enter a medical marijuana grow-op themselves or if they had to wait for a Health Canada inspector. Under federal rules, Health Canada inspectors are forbidden from relaying the information about what they found to a third party, or using it as part of a criminal investigation.
Some police officers, eager for responses so they could move forward with investigations, aired their frustrations over a lack of response from Ottawa.
"My last communication from your office was Oct. 16 2012, and I have not heard anything since that time. Can you please advise me of the status of your investigation," one Victoria police constable wrote in January 2013. That was three months after he first provided Health Canada with a signed statement and evidence that suspects were producing marijuana at a second, unlicenced site.
Other investigations revealed sketchy sites had been licenced by Health Canada for growing, such as at the home of a known Hell's Angel, in an underground bunker and in an unlocked trailer outside a home.
A man charged in February 2012 pleaded guilty to production of marijuana and still held a licence. Police elsewhere found a garage and a greenhouse filled with "tree-like marihuana plants" and seized a handgun and 186 plants and charged the suspect, who continued to hold a licence to grow at another address. Another case saw two unlicenced men growing at a location licenced to a dead man.
Some police said they thought the government was too lax in reviewing who should get a medical marijuana licence. In April 2013, a Toronto Police officer said he was easily able to confirm via Google that the address given for a medical pot licence was false.
"I am not blaming you personally but your comment about 'the Program consults various databases to confirm that the address provided is valid' … does not seem so in this case," he wrote.
"Again I am not blaming you …only that of the 'program' that failed to adhere to this simple but important step."
Some were more direct in their rebuke of the government's enforcement.
"Health Canada has made an error in not investigating this location correctly and placed the surrounding residents at risk due to associated criminal activity, health, and fire hazards," one Halifax RCMP constable wrote in June 2013.
"The grow is obvious to the layperson, it is large in size for a small space, and there is no indication that you have provided an education or inspection of what is necessary for a 'healthy environment'."
Fire and emergency departments also expressed their frustration with the government's secrecy.
Mississauga's Emergency Services asked for a list of the locations of known grow operations only to find out they were not allowed to have that information because of privacy concerns.
"I can fully understand security concerns for these types of situations; however the other side of the coin is safety for the firefighters and fire prevention and being aware of a potentially dangerous or health hazardous situation," a city official wrote.
Many of the letters came from landlords and property managers angry that they never gave a tenant permission to grow marijuana. Under Health Canada rules, however, tenants need an owner's consent to set up a grow operation only if the location is not their primary place of residence.
One batch of letters is from a persistent board of directors at a Burlington, Ont., condo building who attempted numerous times over a two-year span to make Health Canada revoke the licence of one of the residents.
"The police are powerless to do anything once Mr. X shows his licence and they no longer respond to any incident relating to marihuana at this location," the board wrote in early 2012.
After receiving seemingly little response, the board wrote to Health Canada again in October of 2012, saying it was aware of a lack of inspectors, but asking the department to do its job.
Finally, in January 2013, the board sent a letter assailing Health Canada for not conducting the inspection they requested.
"The growing amount of the cannabis has increased to 24/7 and the horrendous smell now is non-stop, which is a clear indication that an inspection never took place," they wrote.
Even some patients themselves wrote to alert Health Canada about abuse of the system. One patient said marijuana is the only thing that helps him through the pain he feels every day, and got his supply from another patient who held a licence to grow. But he wrote to Health Canada in June 2013 that his designated grower had gone AWOL. The patient described how the grower had never given him the full amount of his allotment, and that he suspected she was selling the rest. When the patient confronted the grower, he was told never to come back.
"She sells all of it including my medicine illegally. Now I have to find a new designated grower still going every day without my medicine, constantly in pain…. I feel as if someone has gone to the drugstore and taken my prescription and sold it," the patient wrote to Health Canada.
"Please do not issue them another licence to grow or use, because they are criminals."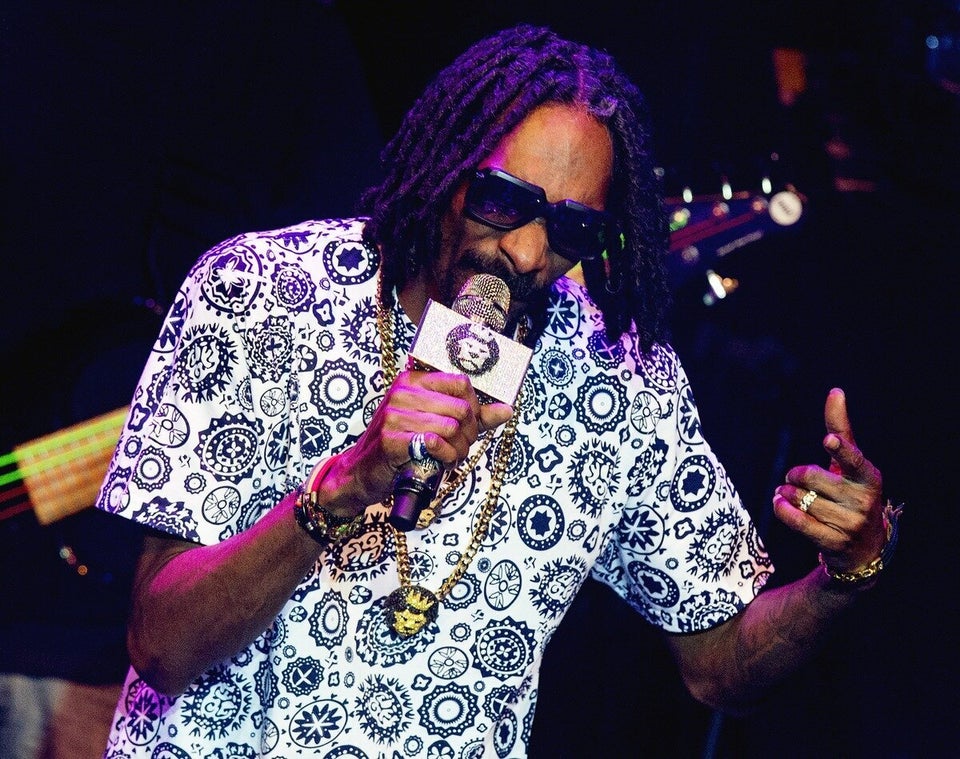 Most Influential People Who've Used Marijuana