 If you chow down a bowl of cereal or go for a breakfast bagel before you head out the door in the morning you may not be surprised to find that these items have you napping at your desk a few hours later. You don't have to be a rocket scientist to figure out how productive you are during the day starts at breakfast. For better concentration levels, improved energy and a slimmer waistline I recommend picking a few of these ingredients each day.
Your brain on blueberries: While we know the many benefits that blueberries have on insulin, according to research they can also boost your concentration and memory up to five hours later.
In the British study, volunteers who drank a blueberry smoothie in the morning did much better at mental tasks in the mid-afternoon than people who had an alternative drink. A study at the University of Cincinnati found that blueberry-supplemented diets improved memory function and mood in older adults with early memory decline. Try adding half cup to a cup of blueberries daily to your smoothie, topping your yogurt or enjoying them as a side dish to your breakfast.
Get a Little Nutty: A recent study by Dr. Richard Mattes found that adults with insulin sensitivity (or pre-diabetes) benefited from including almonds at breakfast. It also significantly increased satiety and decreased blood glucose levels throughout the day compared to the nut-free, low-fat breakfast. Toss a tablespoon of chopped nuts (avoid peanuts) or sugar-free nut butter to your smoothies. Keeping a wide variety of nut butters (such as pumpkin, hazelnut, almond, cashew, or sunflower seeds) on hand is also an easy way to add a twist of flavour to your smoothies.
Whey smarter and slimmer: Protein is essential for maintaining healthy body composition, blood sugar balance, tissue repair and muscle growth. However a study in the British Journal of Nutrition suggests consuming protein in the morning makes you feel fuller throughout day. For those who can't stomach a large meal first thing in the morning, a smoothie with a scoop of whey protein isolate (or rice or mixed vegan protein) can provide a quick and easy way of getting into your brain food. As an alternative to protein powder, you can also add a serving of unflavoured, high protein Greek yogurt to your smoothie or simply mix the ingredients in a bowl.
Stay Satiated with Seeds: Chia (both ground and seed version) is my favourite options for boosting the fiber of your meal without strongly affecting the taste. Regular use has been shown to raise blood levels of essential fatty acids (aka. brain food!) alpha-linolenic acid (ALA) by 138 per cent and eicosapentaenoic acid (EPA) by 30 per cent according to a study in Plant Foods for Human Nutrition. Add one to two tablespoons of ground chia seeds to your smoothies or get the seed version and top your eggs or oatmeal. As an alternative you can opt for ground flaxseed, or alternative between the two.
Pinch of cinnamon: A study in the journal of Diabetic Care showed that daily intake of cinnamon can improve glucose levels (18-29%), triglycerides (23-30%), LDL cholesterol (7-27%), and total cholesterol (12-26%). Another study found that 3 grams of cinnamon reduced post-meal insulin levels . Better response to insulin means better blood sugar balance and less blood sugar crashes throughout the day. A dash of cinnamon (1/4 teaspoon) is also easy to add in a smoothie, or even your morning coffee or tea.
Stock Up on Sprouted Grains: If you find it hard to give up your morning toast, then I recommend opting for sprouted grain bread (such as Ezekiel). Not surprisingly, several studies show that the consumption of whole grains are associated with lower fasting insulin concentrations then a diet of refined grains. The more processed and refined a food item, the lower they are in fiber.
Fiber acts as a thick sieve that slows down the absorption of food, keeping you fuller, longer. As a second best option, you can choose 100-percent whole-grain rye bread (such as Dimplemeier and StoneMill breads). Skip the high sugar jams and jellies and top your toast with a couple of sliced boiled eggs to get your protein and fats in. Add a side serving of berries or a low glycemic fruit for a quick and easy breakfast option.
Breakfast over easy: For breakfast, eggs are known to improve appetite control and boost energy levels -- regardless of how they are prepared. In a study published in the Journal of the American College of Nutrition, researchers found that participants who consumed eggs for breakfast had greater feelings of satiety, and consumed significantly less calories for lunch. If you find that eggs upset your stomach, try duck eggs, which have a richer taste but are often less allergenic (available through organic grocery stores). Keep in mind that one duck egg is the equivalent of two regular eggs.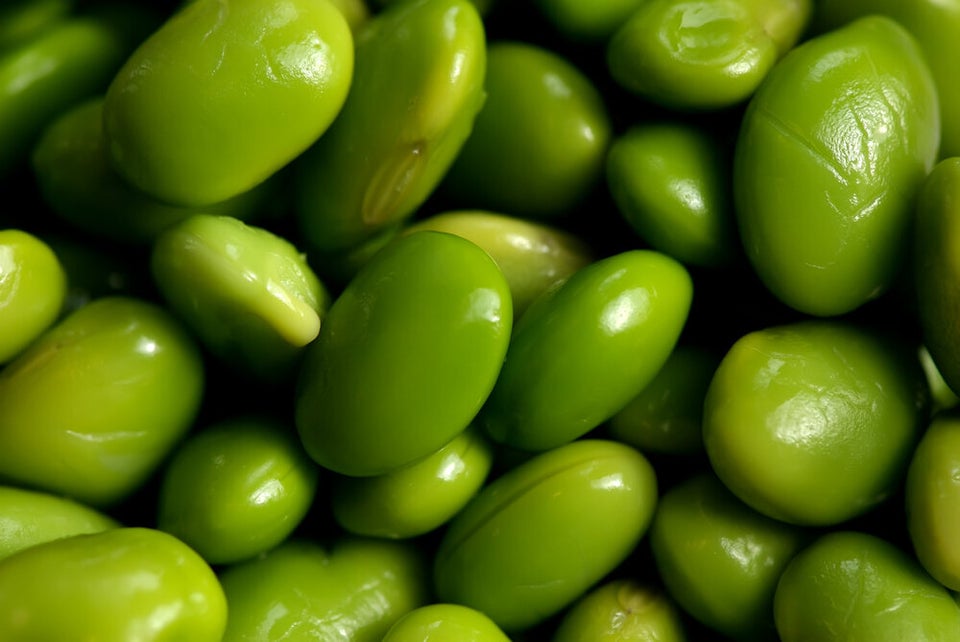 10 Healthy Snacks To Eat During The Day