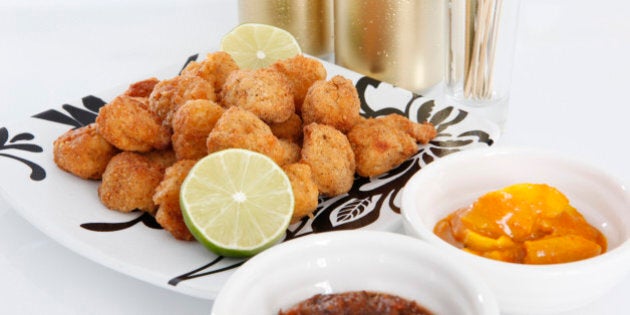 Food in the Caribbean is diverse from island to island and while most chefs will tell you Caribbean cuisine is healthy for the most part, there are small ways to make it even healthier.
"Most Caribbean [people] will take a conscious approach and say, 'Yes, our food is healthy.' Science plays a key role in what Caribbean culture would define as healthy food, rather than a cooking method and ingredients," says Caribbean fusion chef Ajeen Beckford of Toronto.
Beckford says Caribbean food is highly influenced by other cultures and cuisines. Jamaican food, he says, is highly influenced by African dishes, while other cuisines use similar ingredients or flavours by countries that colonized them.
"Foods such as ackee, okra, pigeon peas, plantains, callaloo, dasheen, yams, [and] breadfruit are all influenced from foods in Africa that was introduced to the region through slaves," he says.
But some foods are fried, cooked in batter, and could be high in fat, Beckford notes, and if you enjoy eating these types of meals, moderation is key.
"Overall, Caribbean food is not that unhealthy, and if something is a bit off, chances are it only needs a minor tweak like trimming the fat or boil[ing] instead of fry[ing]," he says.
In the slideshow below, Beckford shows us how to turn five common Caribbean dishes (mostly Jamaican because these are dishes he likes to cook) and how to make them slightly healthier.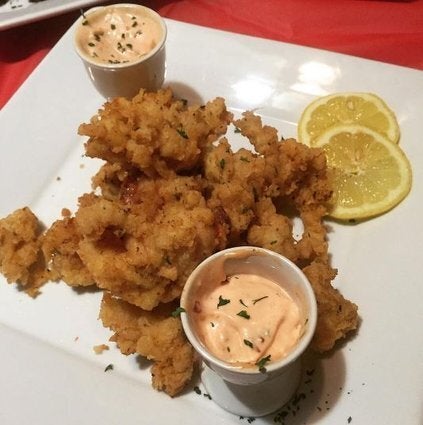 Carribbean Food Swaps