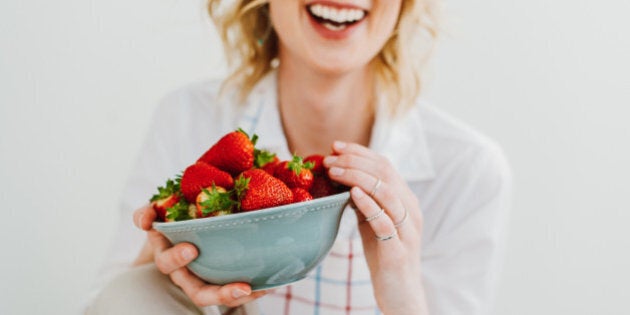 It is easy to start the year eating healthy, but how do you stay on track and keep your healthy eating habits throughout the year?
Recently, I was lucky enough to speak with Bridgette Clare, RHN, Vega Customer Experience Team Lead. Bridgette shared all of her top tips on how you can stay healthy throughout the year.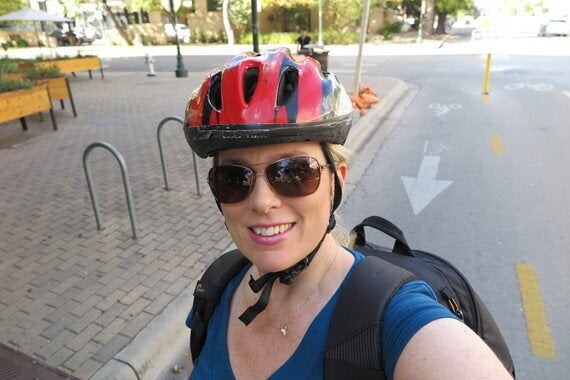 Sacha (author) being healthy and riding her bike!
What are the top tips to keep to your nutrition on track?
Visualize what you want the end of 2017 to look like. What do you see? Who are you? Who are you with? What are you doing? Get clear on what you want (and why) then set your sights on the resolution you need to get you there. Once you have that vision, take small steps, every day, to reach your goal. These are my top 5 tips to stay on track:
1. Come from a place of love
Open up to the idea of self-love--it's not just for yoga retreats and empowerment workshops. It's for every day, real life. Take your motivation from a place of loving yourself and you'll reach those goals because you want to.
2. Break it down to small, attainable steps
Set small steps you can take each day and build on them weekly to reach your goal.
Get yourself an accountability partner. Use someone for this that you know will support you when you lose sight of your goal, someone who will also be right there to make sure you get right back on track.
4. Celebrate those successes. Each step along the way is a reason to celebrate.
5.Know that you can do it. Enough said.
Which foods and snacks are easiest to keep to your resolutions (handy and easy to make)?
Prepared foods. No, not the packaged foods you pick up at the gas station on mid- road trip. I'm talking about foods you've prepped at home. The easiest snacks to help you keep your resolution are the ones you're going to eat. If you know you don't like apples, don't buy apples. Buy pears or plums or berries instead. Buy the whole foods you like, with a focus on fruits, veggies, greens, whole grains and beans, and then get to prepping. Wash, cut and portion meals and snacks so they're always on hand.
If you're on-the-go, I recommend tossing a protein shake into your bag. Look for ingredients made from real, plant-based foods.
How can people keep on track with their nutrition throughout the year?
Staying on track with your nutrition can be as simple as recognizing that it's a choice. Focus on small, daily goals and build on them each day. You're in the driver's seat; you have the choice of what, when and how much to eat.
Tap into your accountability partner. Share your successes and your struggles with openness, honesty and self-love. Sharing helps you make the choices that are aligned with your goals.
As we age, do our nutritional needs change? Any tips for this?
Our nutritional needs are ever changing; everything from activity level to age can affect our needs.
Whatever your age, take the lead with your nutrition starting now with a varied diet. Listen to your body. Does what you're eating make you feel good? Is it in line with your goals? Try new foods, new tastes, and new ways of preparing your favorites. That way you'll never get bored and can get the nutrients you want to reach your goals, not only today, and but also tomorrow.
I am going to use these healthy tips, if you have any nutrition questions, please let me know and I will do my best to find the answers for you.
Your suggestions are always welcome as I continue on my journey to enjoy life to the fullest. Let's have the very best 2017!