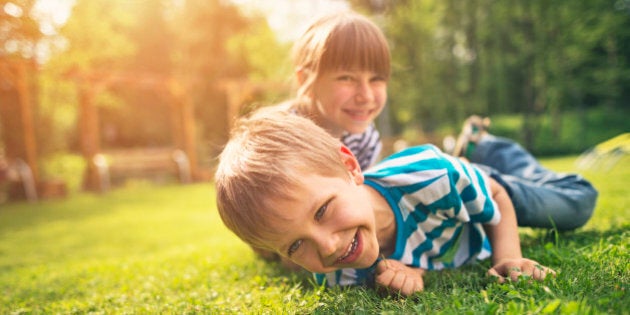 Spring is finally here and with that comes talk of garden maintenance. That, of course, includes lawn care. Every homeowner wants that perfectly green lawn they can be proud of. The good news is that you don't have to slave over your lawn to have the best one on the block. You just need to be smart and proactive about it. Here are five ways to get the best results, presented in partnership with PRO-MIX, another key ingredient to your healthy lawn.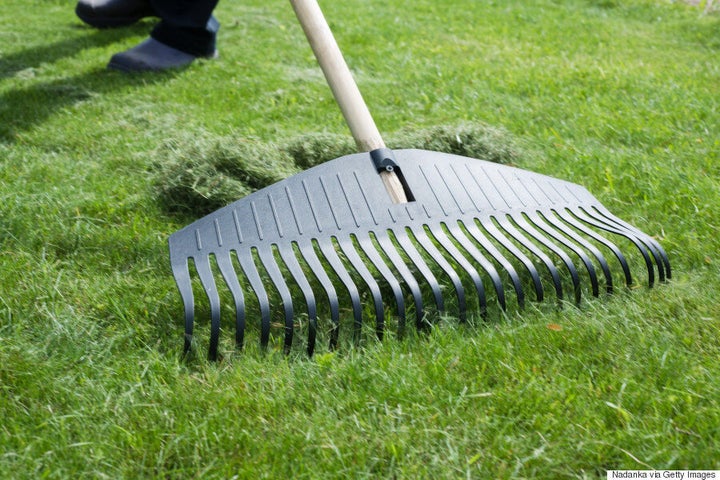 A little TLC in the spring can go a long way towards having a healthy, green lawn for outdoor season. Rake your lawn to remove dead grass, repair any bald spots, use a good lawn soil and apply quality grass seed, like PRO-MIX Ultimate All condition Grass Seed. Also make sure to water evenly and adequately.
Use a good premium lawn fertilizer
Water intensely and evenly and treat your lawn with a good-quality starter fertilizer before applying grass seed. Pro-Mix Premium Heal Feed Lawn Fertilizer has been designed to not only feed your lawn but heal's your lawn from damages from the harsh Canadian winter. It will also help strengthen your lawn, so it requires less watering, handles stress better, has stronger roots, and overall require less maintenance. Your grass will be able to handle stress better, have stronger roots and require less maintenance. It continuously heals and feeds your lawn for up to six weeks, making for a healthy lush lawn.
Attacking weeds as soon as you see them appear in the spring is the best way to keep your problem at bay. Most weeds are perennial, meaning they don't die in winter. They survive and come back in full form in spring to taunt you again. One effective way is to dig out dandelions and other weeds from their roots – all it takes is a little elbow grease. Another effective way is to choose a good herbicide such as Wilson WeedOut Ultra -- a selective weed killer that has no ill effects on the lawn.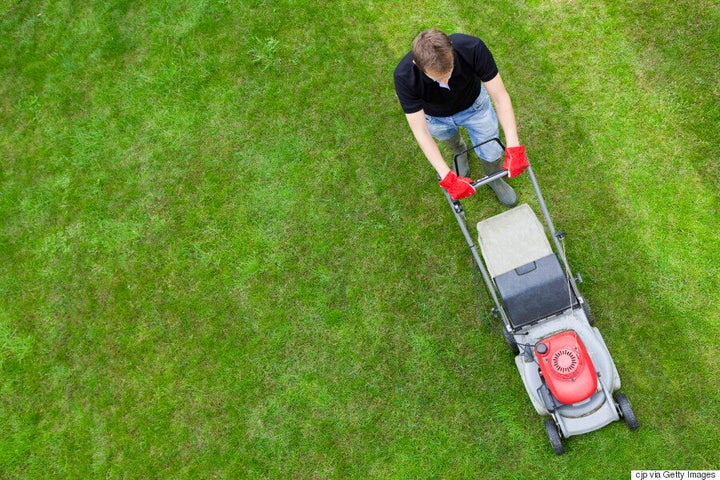 Don't cut your grass too short
It's a simple trick, but it can make all the difference. You should always try and keep your grass tall – around two to three inches. Cutting it shorter will kill the roots and allow weeds to grow. It will also burn it and make your lawn look white. Another important factor to consider when cutting your grass is ensuring that the blades of your lawn mower are sharp. If they aren't, your lawn will start looking dried out and unhealthy within days of being cut.
Fertilize again in the fall
People often assume that fertilizing your lawn is something that's only done in the spring, but it's actually a year-long affair. In the spring, you're jump-starting the process and ensuring that your lawn's roots will develop and grow to be healthy and strong. Throughout the summer, you can continue with the occasional feeding to help maintain healthy growth. But, come fall, you can fertilize again with PRO-MIX Premium Fall & Winter Protection lawn fertilizer and help repair all the summer damage and spur root growth. This will help the grass survive throughout the winter months and ensure that you have a running start for next year's lawn. This is also the best time to aerate your lawn and help it breathe, prepping it for the winter months ahead.
All these tips will ensure that you have one of the most enviable lawns in your neighbourhood with the minimum work required. Learn more about how PRO-MIX can help you in that endeavour here.