"Ancient Japanese diets were usually pescatarian (veggies, fish and rice primarily)," Chef Kazuya Matsuoka, Corporate Executive Chef at Miku Toronto tells The Huffington Post Canada. "The rice gives you the calories, the fish gives you calcium/protein," he adds. Fish wasn't the only source of protein back then — ingredients like miso and tofu were easily used as alternatives when fish wasn't available.
In the slideshow below, Chef Matsuoka shares 10 of his favourite healthy Japanese ingredients. From daikon to miso to konnyaku, these ingredients have a long history in Japan, dating back to the Edo era when locals were searching for foods with high nutritional value.
Check out the full list below.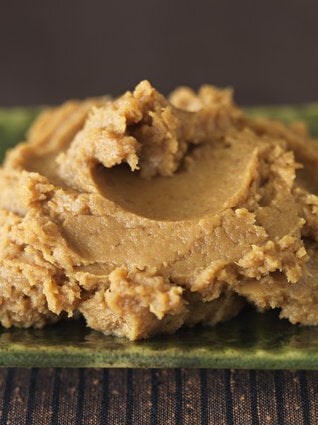 Healthy Japanese Ingredients