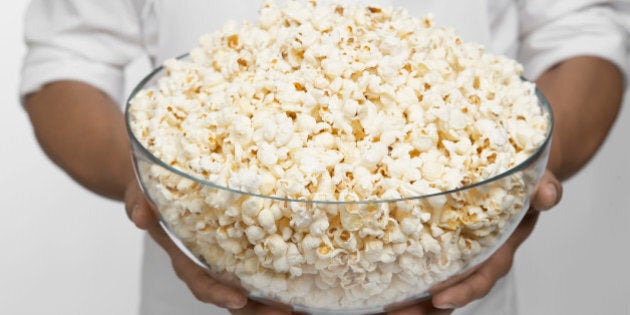 The Oscars are just around the corner and if you're in the mood for snacks, we're thinking popcorn. And sure, you can head to the store and buy every type of flavoured popcorn, but what what about whipping up your own batch at home?
Cooking with your own kernels won't only make your recipes healthier, but you can mix popcorn with everything from lime juice to hot sauce. Popcorn has often been referred to as the perfect diet snack: it fills you up and doesn't have too many calories. And while some stay away from chemicals or the taste that come with microwavable popcorn bags, there are old-fashioned ways to pop your own corn.
And with the right ingredients, this fibre-filled snack can be the perfect appetizer during your Oscar party or keep you company as you snuggle on the couch.
Here's what you need to buy this week, while the other necessary ingredients (like pepper, salt and oils) are likely already in your kitchen.
Kernels
Whey butter
Chili powder
Lime
Citric acid
Sea salt
Olive oil
Herbs
Garlic cloves
Cinnamon
Dark chocolate
Chipotle chili powder
Cayenne pepper
Caramel
Heavy whipping cream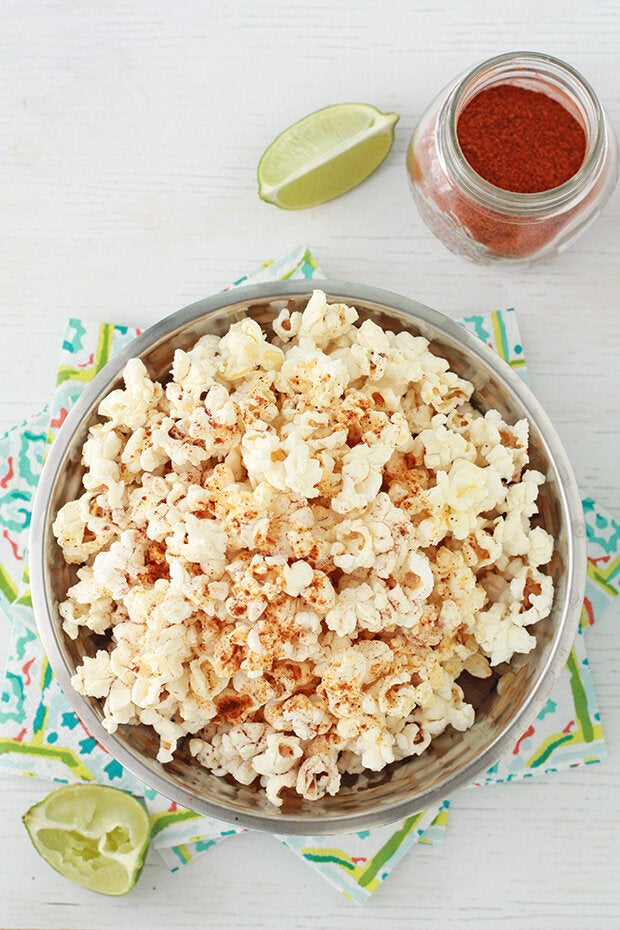 Pack It: 5 Go-To Popcorn Snacks
Monday: Chili Lime Popcorn
Tuesday: Herbs And Sea Salt Popcorn
Wednesday: Cinnamon Popcorn
Thursday: Coconut Curry Popcorn
Friday: Dark Chocolate Chipotle Popcorn