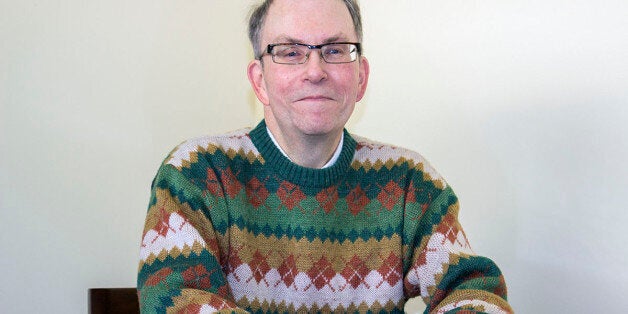 Ever since Garwin Cockhead endured a heart attack two years ago, he has been defying the odds, strengthening his heart to the point where he no longer needs a heart transplant.
Cockhead says when he was put on a heart transplant waiting list, he knew it was time for a change. He wasn't himself anymore, sleeping through the day, feeling weak and constantly fatigued. He recalls times where he was barely able to sleep on his back and slept in a lawn chair.
"It was just no way of living," he says.
Cockhead, 52, knew that he had to work to make his own heart better, even though it would be difficult.
Heart disease and stroke are two of the three leading causes of death in Canada, according to the Heart and Stroke Foundation. Though numbers have been on a steady decline since the 1950s, 1.3 million Canadians as of 2007 still live with the disease.
The Trillium Gift of Life Network, which oversees transplants in Ontario, reports that up to 165 people go on the heart transplant list each year, but only about four to nine patients are removed due to improved health.
The Niagara, Ont. native's chances seemed slim. Not only was he recovering from a heart attack, he was diagnosed with a blood clot under his heart.
"I didn't know what was happening. The one minute I was fine, the other I was deteriorated."
Slowly starting to recover, Cockhead started to exercise with the help of the cardiovascular health and rehabilitation program at the Niagara Health System in May 2013, about 10 months after his heart attack.
He began with slow, moderate exercises such as walking on the treadmill a few times a week. Over several months he progressed to exercising three times a week, lifting weights, biking and running on the treadmill. He also watched what he ate, by reducing portion sizes, and limiting his salt and trans fat intake.
Because of Cockhead's incredible dedication to exercise and rehabilitation, he was officially taken off the transplant list in February 2014.
Steven Walker, an exercise specialist who oversees the rehabilitation program, says Cockhead's recovery is very rare.
"Motivation and compliance all factor into how well [a patient] is going to do. It makes a huge difference," says Walker.
Although Cockhead is in the clear, he says it's uncertain how long his heart's health will last and he's always mindful of this. He describes getting taken off as the transplant list as "seeing the light at the end of the tunnel," but not the end. Cockhead now regularly exercises, watches what he eats and is on top of his medications.
"Now I am a lot more aware of what is going on in my body. You never know where tomorrow is going to go."
CORRECTION: This article originally incorrectly identified Steven Walker as Dr. Steven Walker.