Just minutes before being gunned down Wednesday morning, Cpl. Nathan Cirillo stood stoically in front of the National War Memorial.
The moment was captured by a young man from Winnipeg on a tour of the monument who posted the photo to Twitter.
The caption reads: "Ok so we were on a tour at that war monument in Ottawa a few minutes ago, a few seconds later there was a shooting.."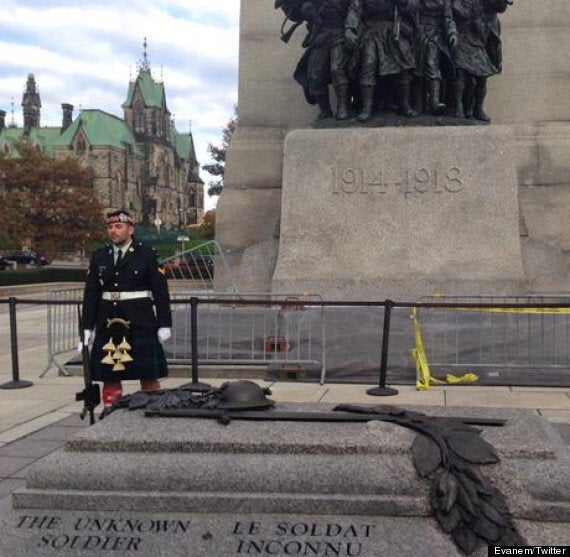 The photo was taken at 9:41 a.m., HuffPost Canada was told by the poster. Just 12 minutes later, at 9:53 am, journalist Peter Henderson sent out what is thought to be the first tweet about the shooting.
Cpl. Cirillo, a Hamilton-based reservist with the Argyll and Sutherland Highlanders, was father to a young son.
His Instagram profile shows off his love of dogs, and particularly German shepherds.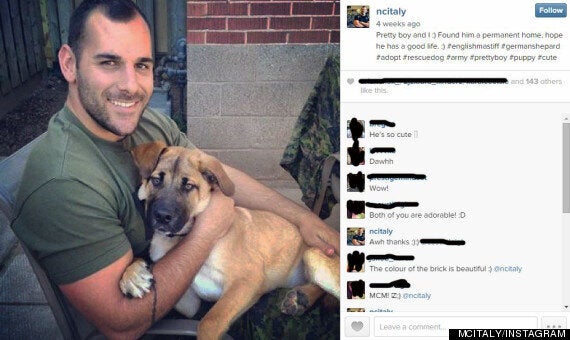 On Sunday, Cirillo posed for another heart-wrenching photo in front of memorial.
Cirillo and his family are in the thoughts of all Canadians today.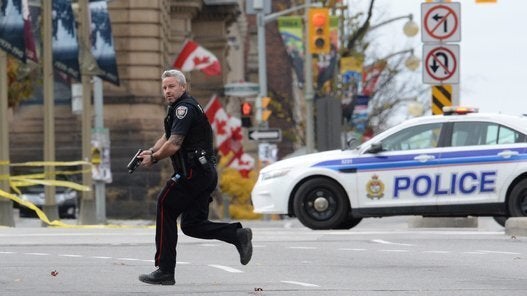 In Photos: Ottawa Shooting
Popular in the Community