The infant, who has not yet been named, was born via Caesarian section and weighs the same as an average six-month-old, the Daily Mail reports. Both the mother and medical staff were surprised by the baby's large size.
"In my 25 years of experience, I had never seen such a big baby. She is a miracle," said local health officer Dr. Venkatesh Raju. "I believe she is not only the heaviest baby born in India but the heaviest baby girl ever born in the world."
After Nandini welcomed her daughter, the infant was taken to the neonatal intensive care unit for monitoring, as big babies tend to have health complications.
"She is really big and beautiful," said Dr. Poornima Manu, who delivered the baby. "She does not have any health issues like irregular sugar levels or thyroid and is breathing well. We were initially concerned about her sugar levels but that is normal."
There's no doubt that Nandini's daughter is a big baby, but an infant born in Daly City, California in 2013 still holds the title of one of the world's heaviest babies to date. The baby boy, who is the biggest ever born in California, weighed just over 16 pounds.
But neither of these babies compare to the heaviest infant in the Guinness World Records. In 1879, Canadian mom Anna Bates gave birth to a baby boy who weighed a staggering 22 pounds. Sadly, the infant passed away 11 hours later.
A healthy baby boy born in Italy in 1955 now holds the record for world's heaviest birth with a weight of 22.8 pounds.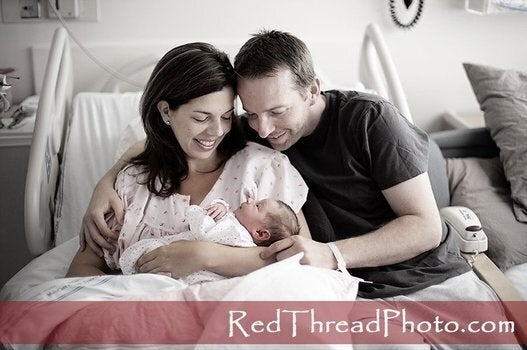 Newborn Photos Every Parent Needs To Take