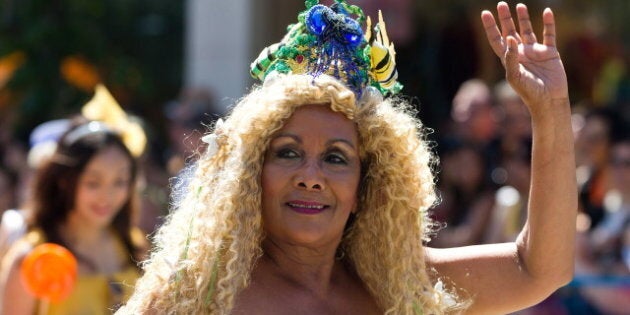 A new electoral map could cripple the federal Liberals' tenuous foothold in British Columbia, yet another hurdle for a party that some observers believe will get wiped out in the next election.
When the independent commission unveiled its draft proposal in July, much attention was given to municipalities that complained they were being split across several ridings or unnaturally linked, as is the case with the controversial riding of Burnaby North-Seymour.
The proposed map will hand the Conservatives an extra five safe seats if voting patterns in the 2011 election repeat in 2015. Meanwhile, several opposition ridings are up for grabs where tight races could tip the scale either way, a poll-by-poll analysis of the 2011 results by The Huffington Post B.C. shows.
The commissioners' proposal spells particular trouble for the Grits, namely Hedy Fry, whose Vancouver Centre riding could be more easily captured by the NDP due to a redistribution of votes.
In order to create a new Vancouver Granville riding, the commission incorporated bits from all the neighbouring Vancouver ridings. If the proposed map is adopted, Fry will lose the south end of Vancouver Centre where she is very popular and, in exchange, receive a small part of Vancouver East, where 75 per cent of residents voted for the NDP in 2011.
If these boundaries had been in place during the last federal election, Fry would still have won her seat but her margin of victory would have shrunk considerably, from 2,935 votes to 286.
The Liberals were reduced to two seats from five in the May 2011 election. Fry held on to Vancouver Centre — for the seventh election in a row — while Joyce Murray kept Vancouver Quadra.
Quadra has been in Liberal hands ever since John Turner, then the Liberal leader, won it in 1984. It was the only seat the Liberals held in the province in the 1980s after they were wiped out in the 1980 election.
In the commission's rejigging of the riding, Murray actually comes out ahead in the proposed changes. Her margin of victory is projected to increase since the eastern part of her constituency — where residents overwhelmingly voted Conservative in 2011— is now included in Vancouver Granville.
But other factors will drag on Murray and other Liberal candidates in 2015, said Richard Johnston, a political scientist at University of British Columbia.
Canada's centrist party was always an anomaly in the Westminster system, which traditionally pits a strong labour party on the left against a strong party of the right, Johnston said. He believes that unless the NDP or Conservatives implode, the Liberals will be shut out in B.C. in the next federal election.
British Columbians used to vote for the Liberals in part because they were in power but mostly because they were seen as the only national party with support in Quebec — and that is no longer the case, Johnston said.
"Hedy Fry had a pretty amazing run but (Vancouver) Centre was never owned by the Liberals — it's been represented by all the parties and it was a Conservative riding for most of the '70s and '80s," he pointed out.
As for Murray's riding, Johnston said, "The only thing that would keep Quadra out of Conservative hands at this point, I suspect, is (if) natives of the constituency find the Harper government so repellent that they just can't bring themselves to support someone in his interest."
Still, neither Liberal MP plans to go down without a fight.
Fry, 71, has had mythical status in federal Liberal circles since she defeated a sitting prime minister, Progressive Conservative leader Kim Campbell, in 1993. She fought off every opponent her competitors put up against her.
"I'm worried," she told HuffPost of the proposed boundary change, adding she takes no election for granted.
The three-way race she'll face in 2015 will be tougher than most. She's ruled out following her south Granville support to run in the new riding of Vancouver Granville. Not only does she believe that it will be "a definite Conservative riding," but she said she's attached to Vancouver Centre and the issues she's been fighting for there for nearly 19 years.
Instead, Fry plans to suggest the commission narrow her riding to the east in order to keep south Granville — and her base of supporters — in her current riding. She told HuffPost the Commission short-changed these urban residents by sticking them with a residential community, Marpole, with which they have little in common.
"One of the things that is a concern is the way they have cut south Granville and divided it, which means they have cut a community of interest," Fry said. Residents of the south "have very urban issues that would fit with things that concern people in parts of Yaletown and parts of West-end and much of Kitsilano," she added.
Murray told HuffPost she's not concerned about her riding changes but worries about Fry's. Still, she said, she believes the party has a "thriving future" in B.C.
"We plan to win a lot more ridings in the next election," Murray said.
The Liberals' executive director in B.C., Don McDonald, is unfazed by predictions of his party's demise in the province. He said his team has followed the riding distribution process carefully and has no fear Quadra or Vancouver Centre will fall. Both incumbents are excellent constituency MPs with strong support, McDonald noted.
"We've done some of the maps on that and the polls that are lost and the polls that are gained in both Quadra and Vancouver Centre, we actually gain more votes based on historic election results," he said.
McDonald also cast the NDP's 2011 success in Vancouver Centre as a fluke.
"You really have to discount the last election because you had the 'Jack Layton Effect.' The NDP never does this well in Vancouver Centre as they did in 2011 … The NDP had a candidate that was not well known, in fact not known at all, and they got 15,000 votes," McDonald said.
Instead of focusing on the seats they currently hold, the Liberals in B.C. are so far focused with problems they see in other ridings, such as Courtenay and Kelowna, constituencies that McDonald readily admits they have no chance of winning.
Liberal senator and former Vancouver mayor Larry Campbell said the federal Liberals face an uphill battle in B.C. because the party doesn't have a provincial presence and faces a well-organized, deeply rooted challenger in the NDP.
"They are (also) the official opposition: that is a powerful, powerful tool and they are using it very effectively and we need to counter that or be found on the ashes of time," Campbell told HuffPost.
Campbell disagrees with Fry and other MPs who are fighting to keep their ridings intact by keeping communities of interest together. Diversity of interests is what makes Vancouver the city it is, he said. But, he acknowledged, working harder and getting the vote out can only go so far when the deck is stacked against you.
The Liberals could be squeezed out in 2015, he said.
"It could (happen). I'm just realistic, that's all, it could. If we do not do the right things, it could," Campbell said. "I mean, let's face it, from the border of Manitoba to British Columbia … we have four (seats). Theoretically, you could get wiped out of the whole thing."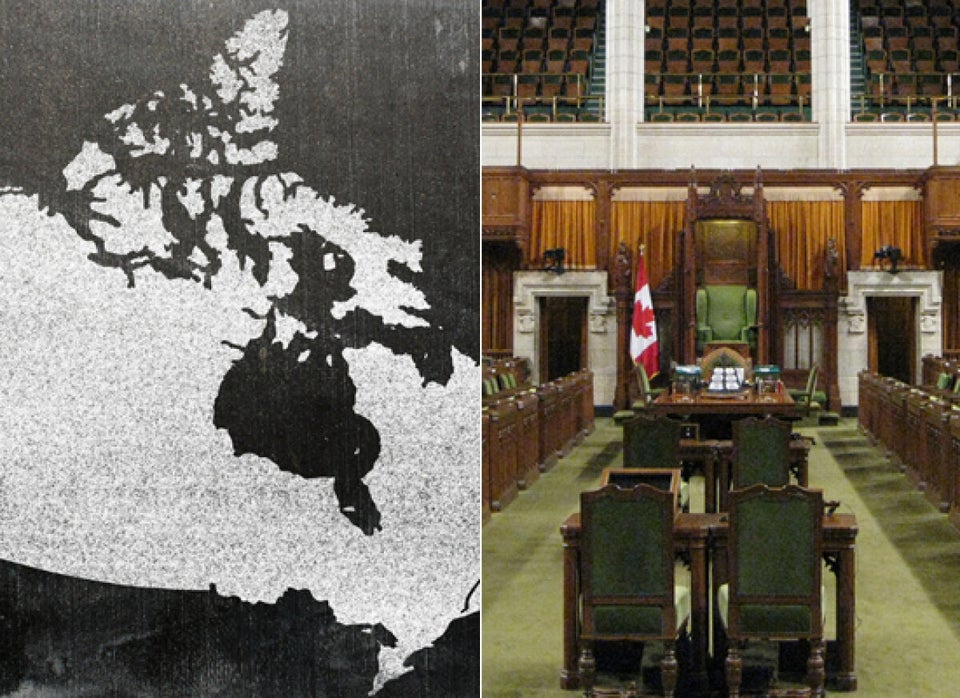 How Many Seats Will Each Province Get?