Navigating through ice and snow is a struggle, but add heels to the mix, and you've got a recipe for disaster.
Your heels are probably making an appearance this holiday season, especially if your agenda is packed holiday events and parties that warrant getting all done up.
But how do we wear heels in the winter without slipping or worse? And how do we deal with cold, exposed feet?
To help you brave the rain and snow (in heels no less) we've compiled some tips and suggestions for surviving winter in even the trickiest of footwear.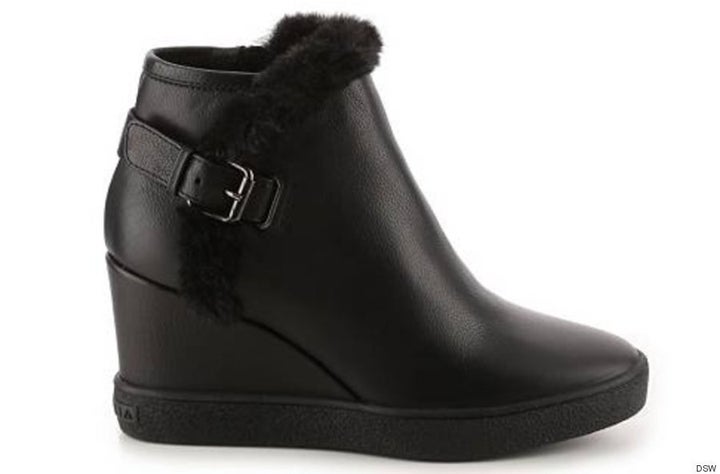 While this is the easiest solution, it isn't always an option. If you can change into your shoes upon arrival, we absolutely encourage it!
There are plenty of really cute waterproof boots out there that can get you to and from a party. Simply pop on your heels when you get there, and you are good to go. This will also help you keep them free of the destruction of salt.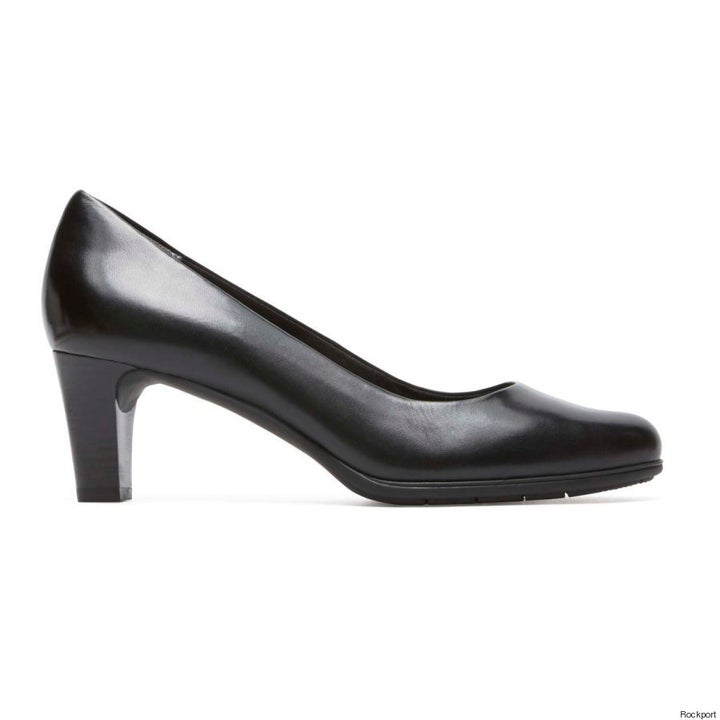 A rubber sole not only helps absorb the shock when you hit the pavement, but it's also going to give you some much needed grip for your balancing act on the ice.
All of Rockport Shoes have a rubber sole and make great options for the winter months. We love the Total Motion Melora Plain Pump ($140) with a shorter stacked heel that comes in basic black and nude.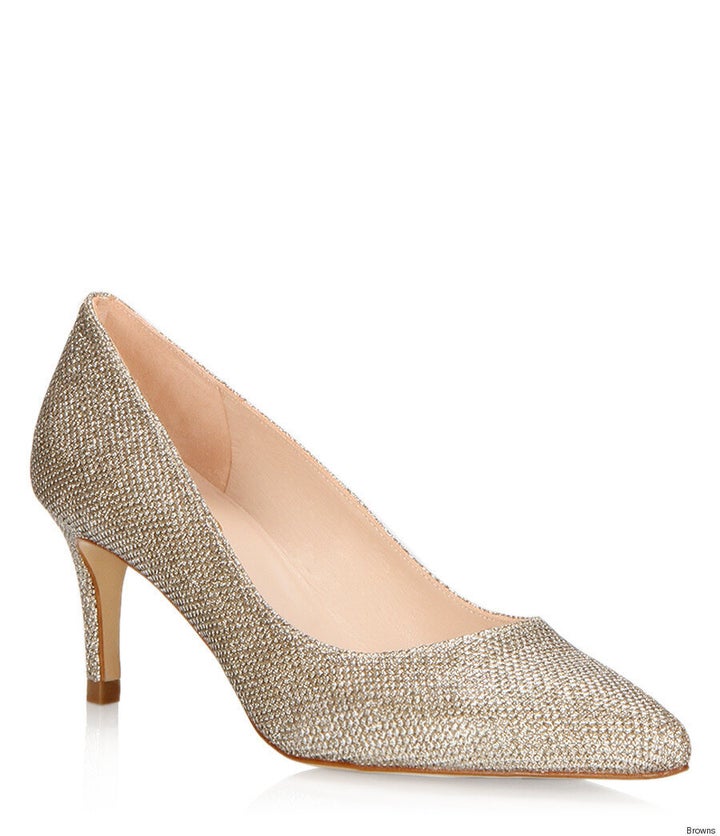 While you might always wear sky-high heels, you may want to consider a lower centre of gravity during tumultuous weather.
We typically would suggest something between two to three inches in height. It's just enough to give you a lift, but you'll feel much more stable. These sparkly heels from Browns ($179) would be perfect for any holiday event.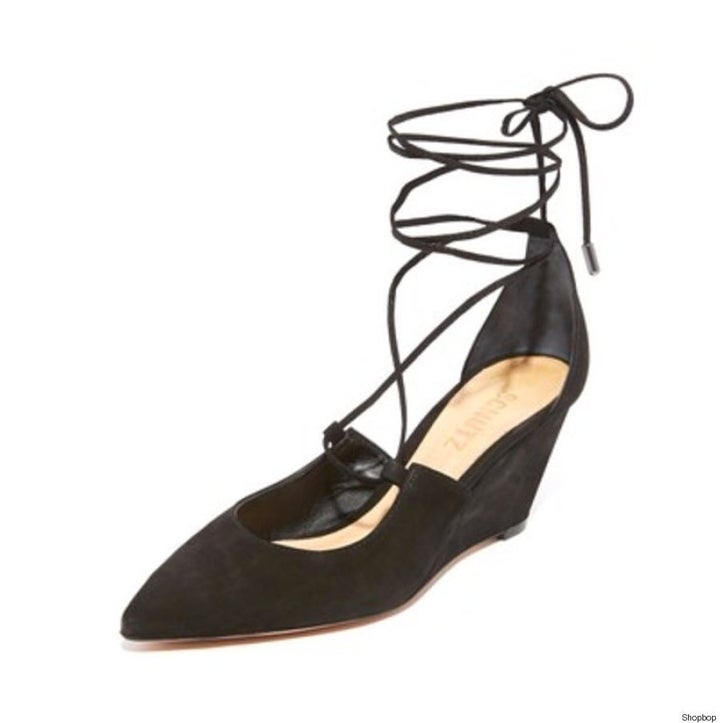 If you must, must, MUST wear heels for their height, and you're not comfortable in anything less than three inches, we applaud your commitment. With that, may we suggest a wedge?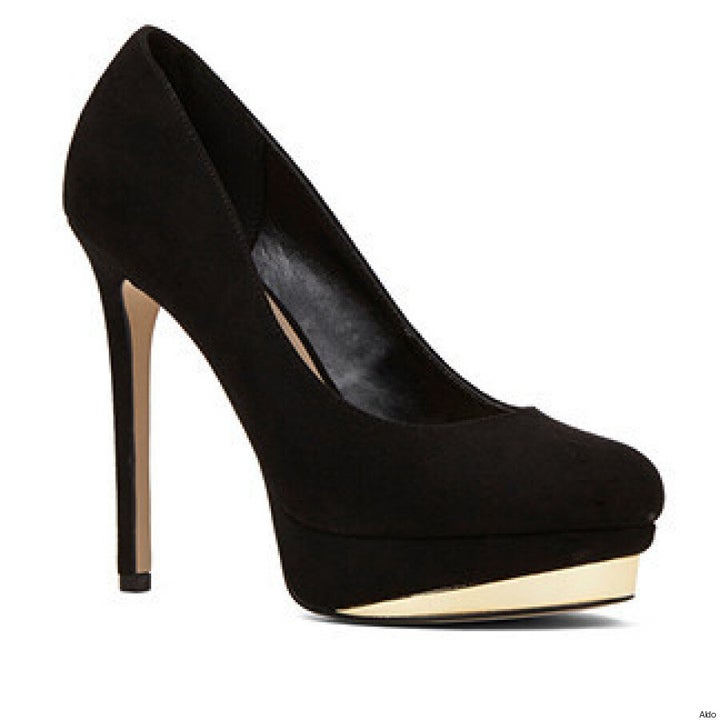 Again if you MUST wear heels, and maybe wedges aren't the look you're going for, you could also consider a platform.
The reduce incline will help give you stability (not to mention it's a lot less painful) if you're wearing your heels for an extended period of time (or out on the dance floor).
What you want to look for is a little bit of lift underneath the ball of the foot. We love these suede pumps with their gold detailing at the bottom from Aldo ($90).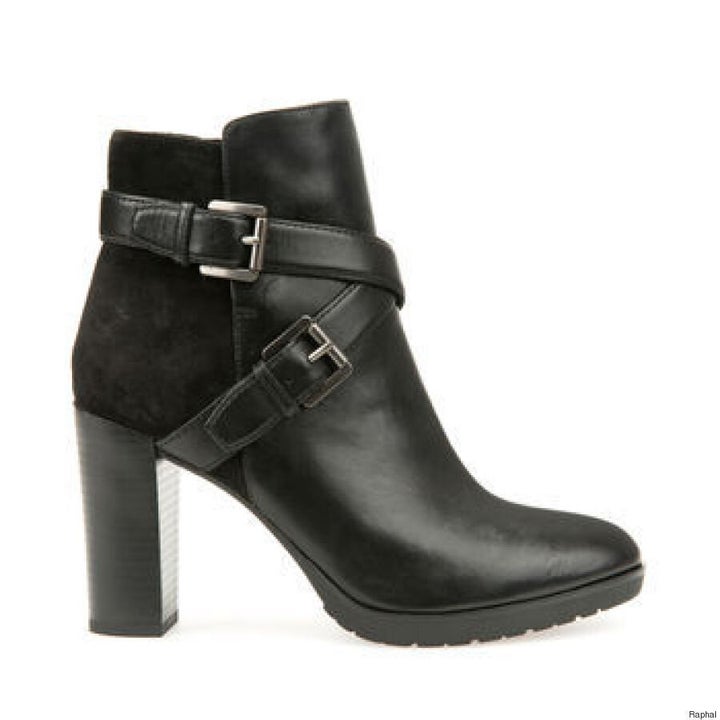 While it is slightly higher in height, it has a good grip at the bottom, keeping you much more balanced.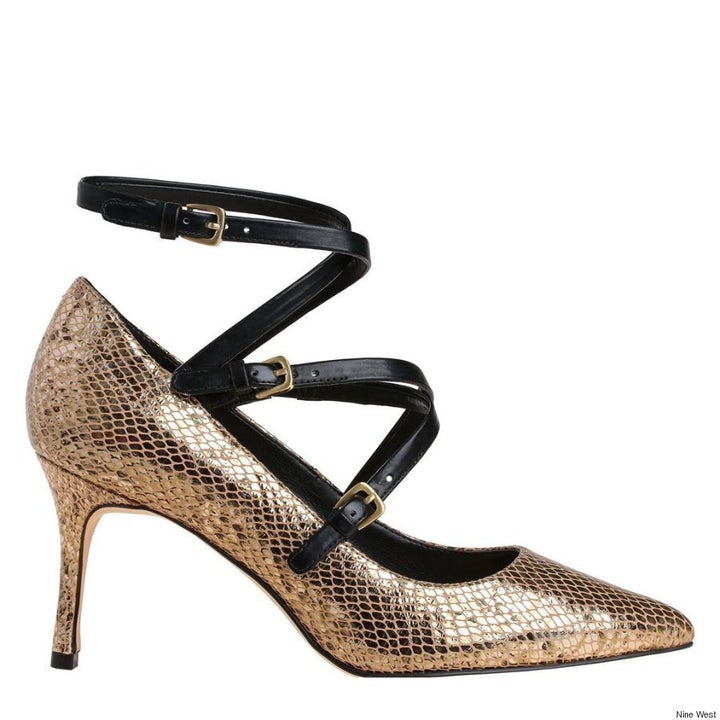 There's nothing worse than snagging your heel in a pile of snow, and subsequently stepping in it after when your foot pops out. Luckily there are a plethora of super cute shoes with straps, so your feet will be snug inside your shoes at all times.
Kayla Short is the Halifax-based fashion and lifestyle blogger behind Short Presents. She answers all of your pressing style questions with her biweekly column, Style Rescue. Follower her on Instagram, Twitter and Facebook for more style advice and inspiration.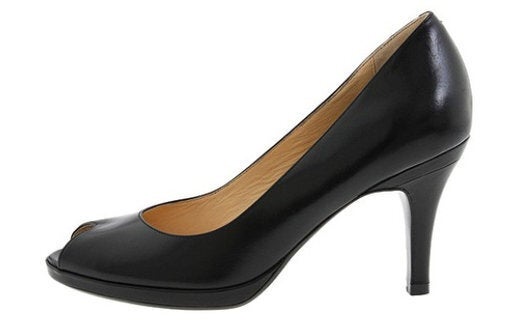 Best Comfortable Heels