A notorious motorcycle gang with ties to illegal activities is rushing to the defence of embattled Toronto Mayor Rob Ford.
On Sunday, Ford posed for a picture with two members of Hells Angels Westridge Alberta and a "prospect" from the Toronto chapter at an NFL game at the Rogers Centre.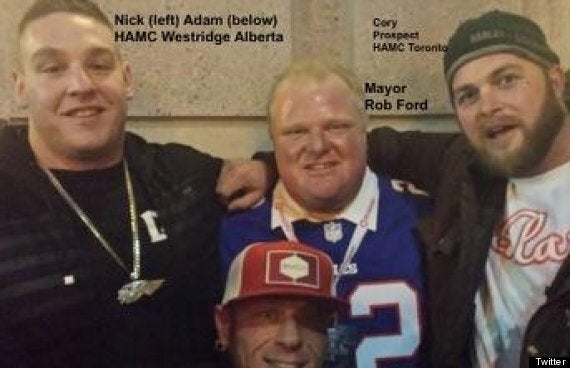 "I don't check for people's credentials and ask for resumes before I take a picture. I take pictures with every single person that wants to take a picture with me," Ford said.
Our only comments are that for his various foibles and shortcomings, at least he is a mayor for all the people. He will talk to any citizen of Toronto because he is their mayor.

Others treat us like the plague even though we are taxpayers, have families, and children in our school system. Others say we are a criminal organization when a jury of our peers declared that we are not.

With the corruption that exists at all levels of government in various parts of the country, it is refreshing that he is not corrupt.

With taxes going up all the time, he is the one politician that does not have his hand in our pockets.

The "little guy" supports Mayor Ford because he will talk to them, not ignore them like the rest.
Petersen apparently has a way with words. In 2008, an Ontario court was told he convinced a fellow Hells Angels member not to murder a rival biker.
Ford laughed about the endorsement when asked about it by a Sun reporter Tuesday night, saying the trio seemed like nice guys.
"That's funny," Ford said.
This entire episode brought back memories of a similar incident in 2002 when then-mayor Mel Lastman ignited controversy by shaking hands with a Hells Angels member.
Ford, a councillor at the time, said Lastman's move would hurt him in the long run.
But this also isn't the first time Ford has landed in hot water over a photo.
Ford's office responded by saying the mayor posed with hundreds of different people that day. In a statement, the mayor's staff said he was unaware of allegations Latvis had ever made racist, hateful and offensive remarks.
"Mayor Ford is a strong supporter of Toronto's Jewish community and strongly deplores anti-Semitism in any form," it read.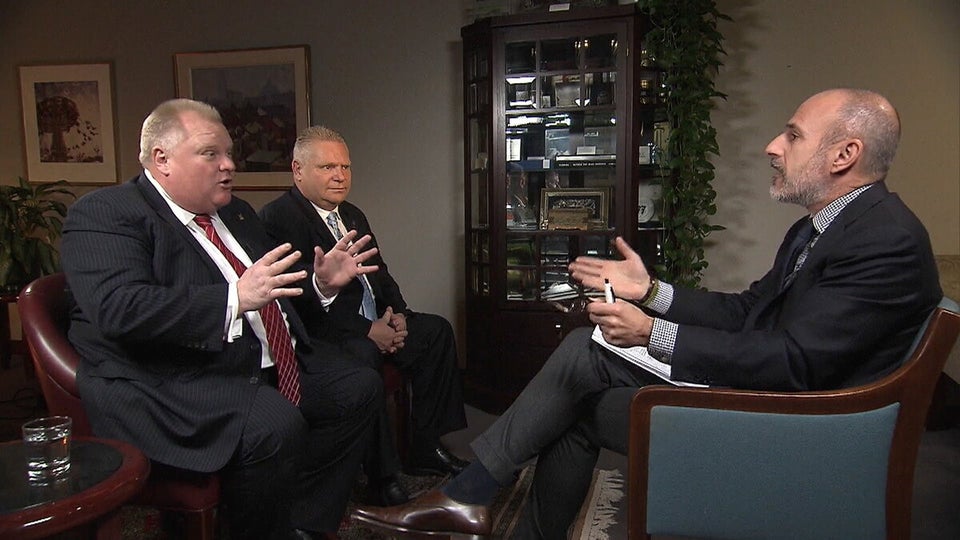 Best Photos From Rob Ford Crack Scandal