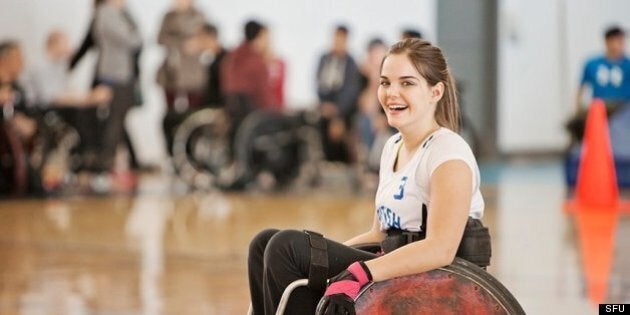 I think that we have all heard the phrase "beauty is within the eye of the beholder," yet how many of us actually believe that? The reality is that we live in a society that struggles to see "different" as beautiful. Commercials, magazines, and advertisements very rarely feature someone that doesn't fall within the "perfect" mold, and that is the trend that I intend to put a stop to. Yes, I am a quadriplegic. When I was 15 years old I had a workplace accident that resulted in my spinal cord injury. At the time I thought that I would never be seen as beautiful again. I didn't realize that people in wheelchairs could play sports, or travel, or live independent lives. I never expected to find a boy that would see past the wheelchair and love me for being myself. Today, six years later, I realize how little I really knew about living with a disability.
Shortly after I was moved to GF Strong Rehabilitation Centre in Vancouver, I was introduced to wheelchair rugby, otherwise known as murderball, and I fell in love. In the beginning I returned each week because I wanted to be a part of the incredible community of people that are involved in the sport. They were my role models--people that had suffered spinal cord injuries, yet were also athletes, students, employees, world-travelers, girlfriends, and boyfriends. While the people are what sparked my initial dedication, it was my competitive nature, love for the sport, and stubbornness that made me want to come back week after week. People thought that I was crazy--that there was no way a 15-year-old girl could play a contact sport on a team with only one other woman, and I was determined to show them just how wrong they were.
I have, and always will be, one of those people who welcomes a challenge. Since my accident, I have travelled to over 10 different countries, including Kenya, France, Scotland, and Spain. I went on those trips knowing the challenges that I would face in regards to accessibility, and I welcomed them. I will not let my accident stop me from living my life.
One year after I broke my neck, I found a boy that was able to see past my wheelchair, and we fell in love. He saw what I so badly needed somebody to see--that I was still just Jessica. He was the first man to truly make me feel like I was still beautiful, and helped me find the confidence that I had lost along with the ability to use my legs. It is that confidence that has led me to this point in my life. What started as a Lise Watier contest that I entered for fun on the urging of a friend, has become an opportunity to change the community's perception of beauty. The company is looking for the face of their new product, "Something Sweet," and I am one of over 400 girls that have entered in hopes of being selected. The top five contestants will be chosen based on the public's vote, and then a panel of judges who will make the final decision will review those five ladies. My community has gone above and beyond anything I could have ever expected in supporting my involvement in the contest, and now I am reaching out to everyone else, and asking you to help me achieve my goal and show the world that "different" is beautiful.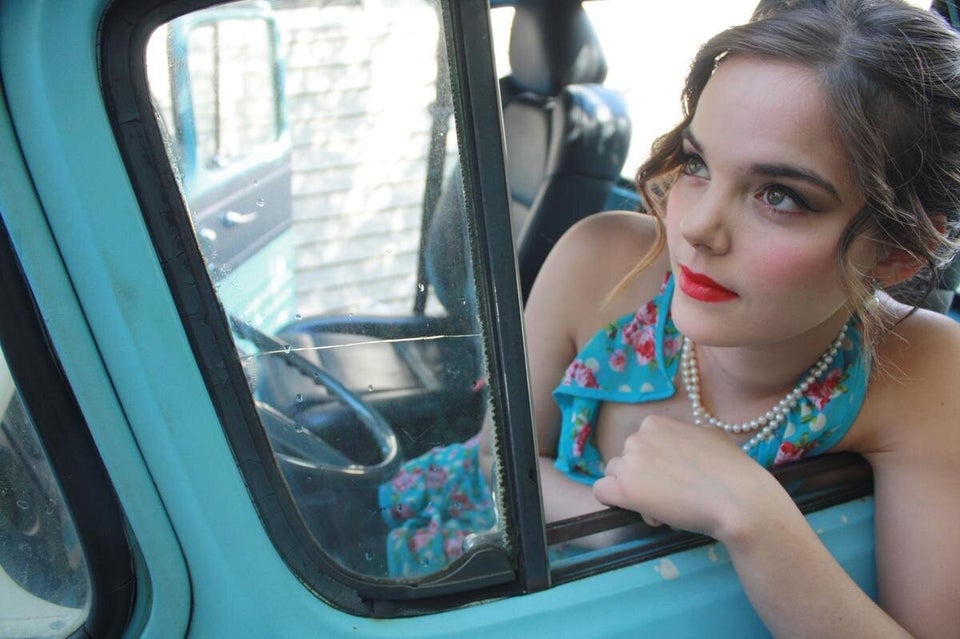 Jessica Kruger, SFU Athlete