The death of a friend or classmate can be devastating for children. As parents, we have to be able to provide our kids with loving guidance and support as they grieve and make sense of what this death means. How do we do that in a child-centric way? Let me offer the following tips to help you get started.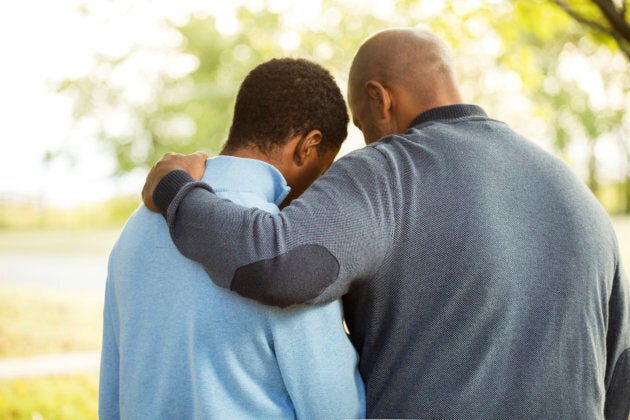 1. Be Truthful And Honest
Perhaps one of the greatest mistakes parents make is lying to their children to protect them. Lies eventually get discovered and when they do, our kids conclude that people are not trustworthy. Without trust, children lose a much-needed sense of security. Instead, tell the truth in a way that provides only enough information for the child to understand the situation. Let them know you will answer any questions they have now, or in the weeks and days ahead, in order to help them understand what happened, and make sure to talk about their feelings.
2. Use The Correct Words And Definitions
Proper use of language makes things easier for children to comprehend. For example, death is not the same as sleeping or resting. These terms confuse children who may then become afraid to fall asleep lest they die. You may not think your child will know what big words and ailments like leukemia are, but if you use the proper words they will come to understand them. Explaining these illnesses are important too, as young children may not understand that terminal illnesses are not the same kind of sickness as the flu or a tummy ache. They may know about germs and fear they will catch something and die too. Help your child understand that they are not at risk of catching their friend's illness.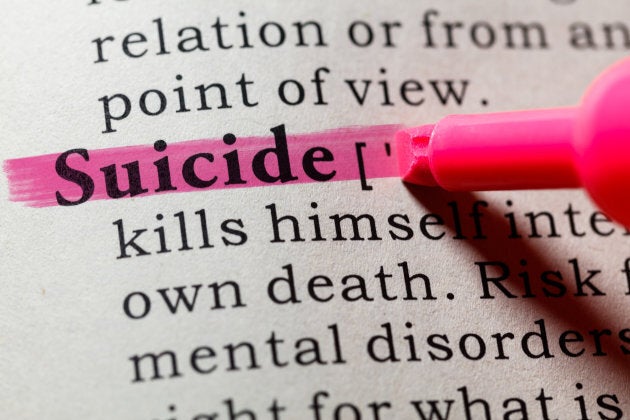 The correct phrasing is "death by suicide" rather than "committed suicide." The word "committed" makes it sound like a crime, which it is not. A death of a person by suicide can lead to a spike in copycat suicides, so special consideration must be given to ensure that the death is not seen as being brave, glamorous or given any other special social status. Be sure to explain that feelings of hopelessness can be overwhelming, and that depression and despair can be hidden for a long time. Ensure your child knows that it was not their job or responsibility to prevent this tragedy. Check in with your child and see if they have ever had suicidal thoughts and encourage them to talk about it while emphasizing that there are ways to get help.
4. Grief Is An Individual Experience
Not everyone grieves the same. Some children cry, while others bottle their emotions inside. Some get angry and others get anxious. Some live in denial for a while and experience their grief much later. It's important our children know that there is no right or wrong way to feel. If we don't explain this, they may feel guilty that they are not as sad as others, or feel confused when weeks go by and then tears come out of nowhere. You can't rush grief. Allow the feelings to be felt when they naturally arise. Expect children to be more clingy during this time as they may be thinking that you too will die sometime and that adds to their upset. Amp up the affection.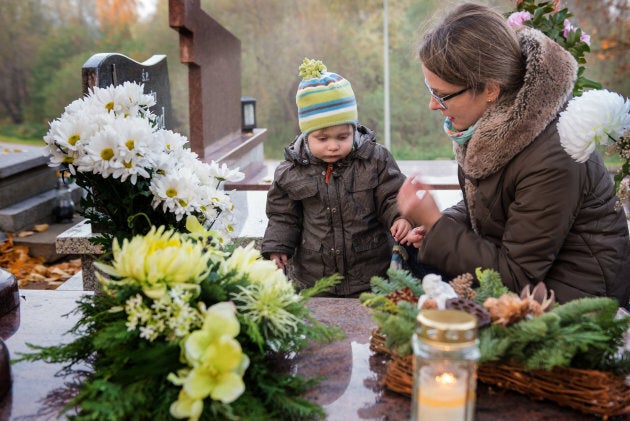 5. Remembering Is Honouring
Sharing stories and looking at pictures together with friends and/or family is a way of keeping a person's memory alive. Encourage this form of memorializing. Kids may want to lay a teddy bear or flowers in a special place. They may want to write a poem, mail a special item to their friend in heaven, or collect donations for the cause that's affected them. All of these expressions of love and loss should be encouraged.
The decision to bring your child to a funeral should be made by the parents. You know best if your child should attend, and it's OK if they don't. Perhaps they are too young to sit still, or to understand. The style of service matters too, as some are open casket and you may not want to expose your child to that situation just yet. You can find alternative ways to reach out to the family or memorialize them privately at home in some special way. Often when a teenager dies, the funeral is specifically geared to their peers and siblings. These events tend to be a creative celebration of life, as friends may be asked to speak and share stories or jokes. Such events can be very healing and important. If your child wants to attend, it should be encouraged.