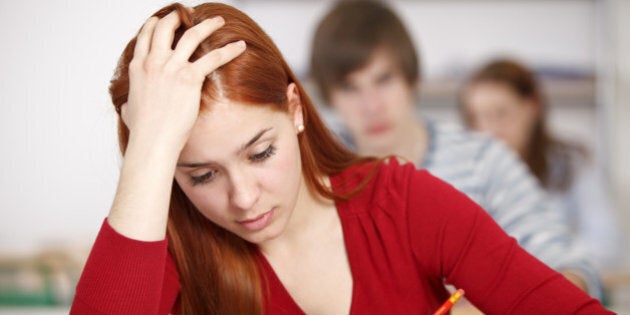 Going to school is about a lot more than academics. For young people of all ages, it's an opportunity to form new relationships with peers and teachers, develop new skills through extracurricular activities, and discover new interests.
But school can also be a source of stress, anxiety, and pressure for many young people, and it's a topic that kids and teens bring to Kids Help Phone's professional counsellors throughout the year, even during summer holidays.
On average, Kids Help Phone delivers five school-related counselling sessions every day. Throughout the year, 22 per cent of school-related counselling sessions here are related to stress-management, and 19 per cent to academic problems. At times, it may be both.
In July and August, young people often reach out about going back to school. Over the summer, kids and teens can imagine scenarios which can lead to both hopes and fears becoming too big. For youth who are experiencing fears about academic or peer pressure, bullying, or making friends, these perceived scenarios can start to feel overwhelming.
News stories, older siblings, friends, and after-school programs can all influence a young person's fears. Kids who are transitioning from junior to middle school, or going to a new school, might think that their new school will be more violent, or that they will be pressured to do drugs.
At the same time, sometimes a young person's hopes for the new school year can be too high. For example, the oldest, most popular kids in their graduating class might not be the oldest and most popular anymore when they transition to a new school in September. Kids who were trusted and respected with a lot of responsibilities at their old school will have to earn respect and trust all over again at their new school.
Other kids believe that when they start a new school year, any problems they had the year before will disappear. But what if things don't happen the way kids expect them to? As the first few weeks of school go by, these kids' hopes can start to fade away if the scenarios they were expecting don't end up coming true.
At Kids Help Phone, we can help young people be realistic about their hopes and fears, and parents can do the same.
When we help to break down generalizations and learn how they arrived at certain assumptions, then we can start to help young people understand that their biggest fears probably won't come true.
Teaching kids how to say no can also help them feel prepared if they experience peer pressure. You don't have to lecture kids about what's bad for them; instead, teach them to trust their judgment and assert themselves. And let them know you are always there to listen, no matter what, if they need to talk.
For kids who have high hopes, you might want to ask, "what if things don't happen that way?" By working with young people to come up with a Plan B, parents can help kids understand that things could turn out differently, rather than face disappointment later.
Using examples from a young person's past experiences can also help to set realistic expectations, whether you are talking about hopes or fears. Maybe they have changed schools or teachers before, or adapted to new coaches or circles of friends. Ask your kid how they handled this change, and highlight the examples of how they used their skills through these situations.
By helping young people set realistic expectations and build practical plans using their own strengths and abilities, you can help ensure the kids in your life will feel empowered as they head back to school.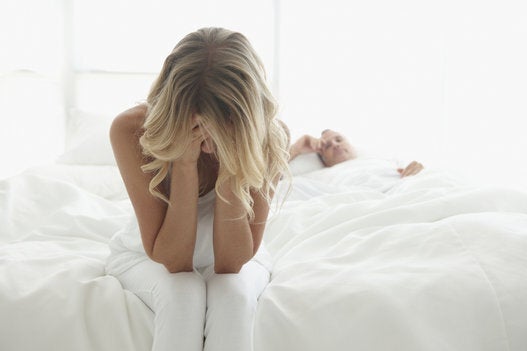 10 Common Symptoms Of Anxiety
Popular in the Community