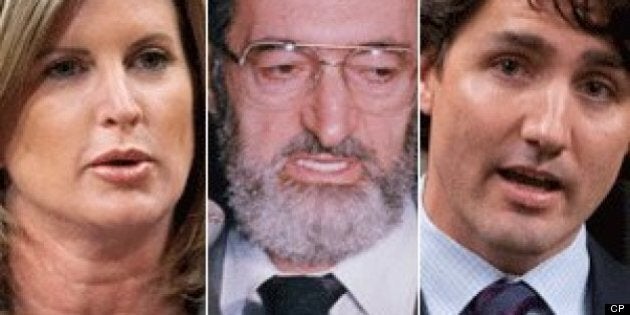 Canadian politicians — including Liberal leader Justin Trudeau — took to Twitter on Wednesday to share condolences after the death of abortion crusader Dr. Henry Morgentaler.
"Profoundly saddened by the passing of Dr. Morgentaler, a champion for reproductive justice & women's rights. His legacy will live on #thankyou," she wrote.
Ashton later made a statement in the House of Commons in which she said Morgentaler's courage and perseverance changed the course of Canadian history.
"Dr. Morgentaler was honoured with the Order of Canada for his tireless efforts over nearly half a century — putting his life and freedom at risk — so that Canadian women could have access to safe abortion services," she said.
Ashton also vowed New Democrats would be vigilant against what she called "repeated attempts" to roll back a woman's right to choose.
Rona Ambrose, the minister responsible for the status of women, did not release a statement but iPolitics writer Colin Horgan tweeted that Ambrose addressed Morgentaler's death while attending a conference in Ottawa.
"'Well, I wasn't aware of that, but obviously he was a big figure in Cdn history, and made a huge impact on the nation.' - Ambrose."
Trudeau was the first federal leader to weigh in, tweeting that he was sad to learn the news.
"A crusader for women's reproductive freedom, his contributions will be remembered," Trudeau wrote.
Trudeau's position was quickly slammed by Sun News host Brian Lilley, who brought up the Liberal leader's Catholicism.
"@JustinTrudeau and yet you get upset when people question your Catholicism. Morgentaler was responsible for millions of dead babies," Lilley wrote.
See reactions from Canadian politicians in the gallery below.