There were more than 1.3 million empty or temporarily occupied homes in Canada in 2016, according to census data released this week — enough housing to accommodate some 3.2 million people.
That's an increase of nearly 40 per cent since the 2001 census. As a share of all housing, 8.7 per cent of Canadian homes lacked a permanent resident in 2016, up from 7.6 per cent in 2001.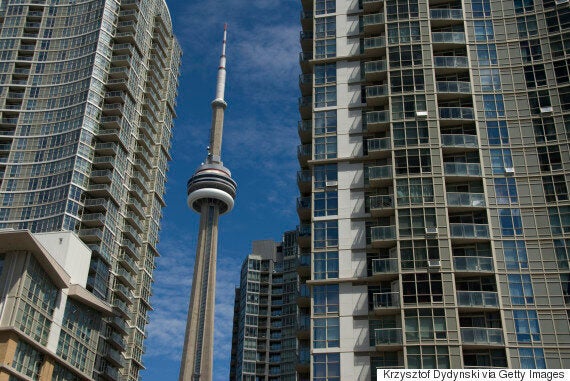 In Toronto, the number of empty homes has tripled to 99,000 since 2001, enough housing for some 240,000 people.
In Vancouver, empty homes have more than doubled in that time, to around 66,000.
The rising number of empty homes has got some policymakers in large cities worried. Many market observers have argued that foreign investors and house-flippers are leaving the homes they purchased empty, threatening the economic health of the community in the long-run.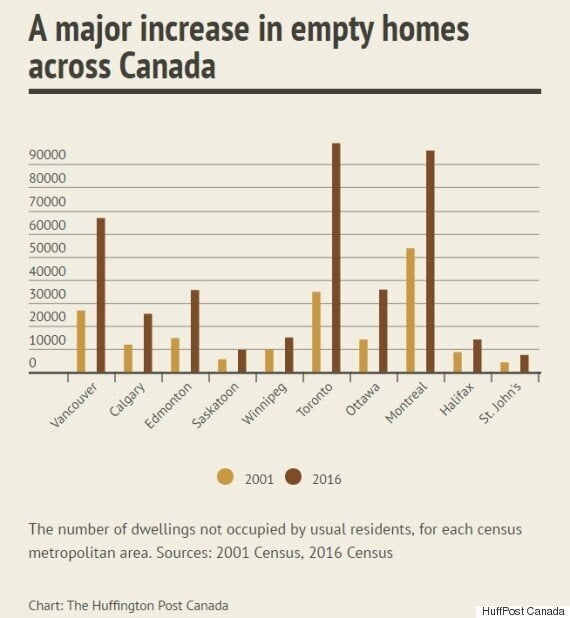 Vancouver's high-end neighbourhoods "have become just luxury items like Ferraris," Andy Yan, director of Simon Fraser University's City Program, told Bloomberg News. "They're not affordable for most local incomes."
In the condo neighbourhood around Toronto's King Street West, nearly 22 per cent of homes are empty, Better Dwelling reports.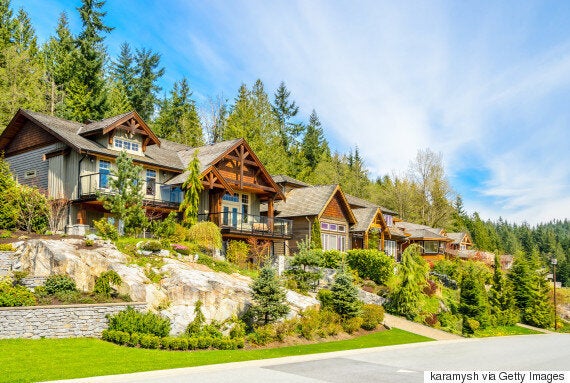 Last fall, Vancouver became the first city in Canada to institute an empty homes tax, adding a one-per-cent surcharge on a home's value annually if it's unoccupied for at least six months a year. The tax relies on homeowners self-reporting.
It's not just pricey cities
Yet the census data suggests the problem is much more widespread. In fact, the share of empty homes in Canada's major cities is lower, on the whole, than in small towns and rural communities.
Despite the large spike in empty homes, Toronto and Vancouver continue to have a lower rate of empty homes than the country as a whole — 6.5 per cent for Vancouver, and 4.4 per cent for Toronto.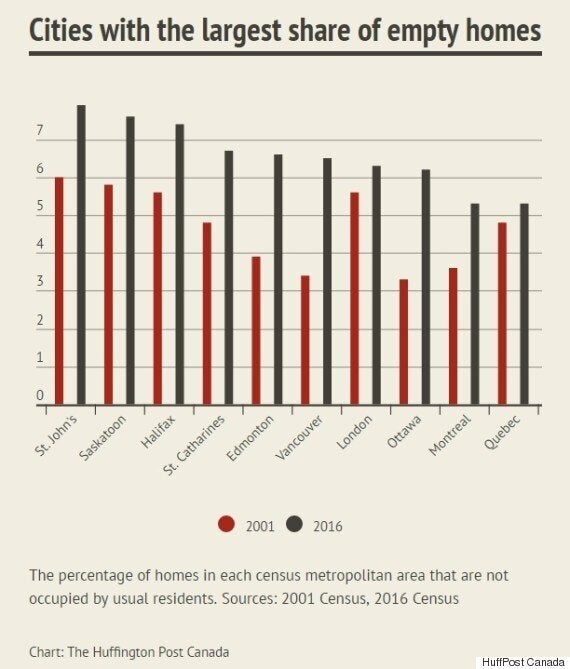 Percentage-wise, the cities with the most empty homes in Canada are places not known for house-flippers or foreign investors:
St. John's
Saskatoon
Halifax
St. Catharines, Ont.
In some of these cities, empty homes may simply reflect a lack of demand.
Another cause that has been suggested is Airbnb. Some academic articles have argued the short-term stay booking service is wreaking havoc with housing supply, by effectively turning homes into part of a city's hotel-room stock.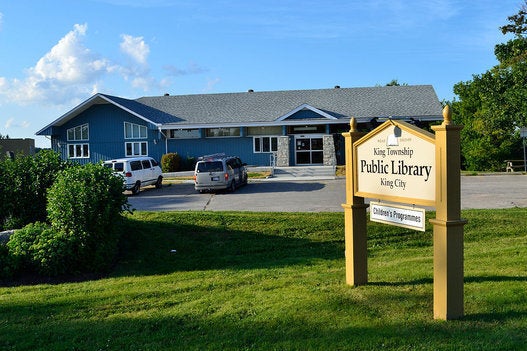 Greater Toronto's Craziest House Price Jumps
Popular in the Community