By now, you've either fully grasped or somewhat glanced over the biggest celebrity feud of 2016: Taylor Swift vs. Kim Kardashian vs. Kanye West. But for those of you who are lost, here are the details you need to know about, before jumping to conclusions.
In February rapper Kanye West released his "Life of Pablo" album in front of thousands of fans online and in person at Madison Square Garden, including the Rihanna-collaborated track, "Famous."
In the song, Kanye says, "For all my Southside n***as that know me best/I feel like me and Taylor might still have sex/Why? I made that bitch famous (God damn)/I made that bitch famous."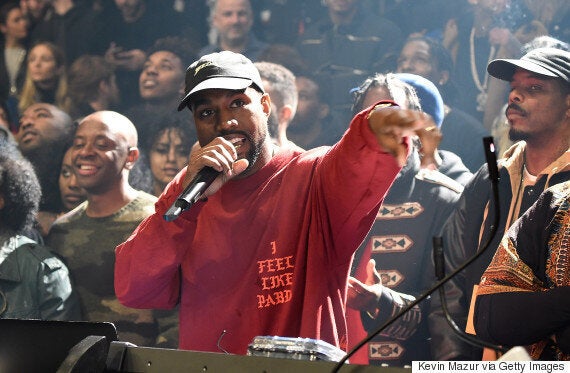 (And for those of you stuck in a time warp, in 2009, Kanye also interrupted the pop singer accepting the award for Best Female Video at the MTV Video Music Awards.)
"She declined and cautioned him about releasing a song with such a strong misogynistic message," a spokesperson for the singer said. "Taylor was never made aware of the actual lyric, 'I made that bitch famous.'"
Following this media storm, the rapper took to his own Twitter page to discuss Swift's comments, saying both Taylor and his wife Kim Kardashian approved the lyrics.
"I did not diss Taylor Swift and I've never dissed her … First thing is I'm an artist and as an artist I will express how I feel with no censorship. … 2nd thing I asked my wife for her blessings and she was cool with it. … 3rd thing I called Taylor and had an hour-long convo with her about the line and she thought it was funny and gave her blessings," he wrote on Twitter.
It was a back and forth of he said she said, and Swift, at that point, ended the drama at the 2016 Grammy Awards. After winning Album of the Year, Swift referred to Kanye's lyrics indirectly (we believe anyway) during her acceptance speech.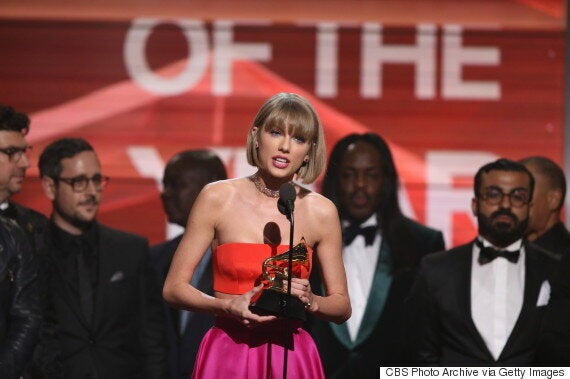 "As the first woman to win album of the year at the Grammys twice, I want to say to all the young women out there: there are going to be people along the way who will try to undercut your success or take credit for your accomplishments or your fame, but if you just focus on the work and you don't let those people sidetrack you, someday when you get where you're going, you'll look around and you'll know it was you and the people who love you who put you there. And that will be the greatest feeling in the world."
But it didn't stop there.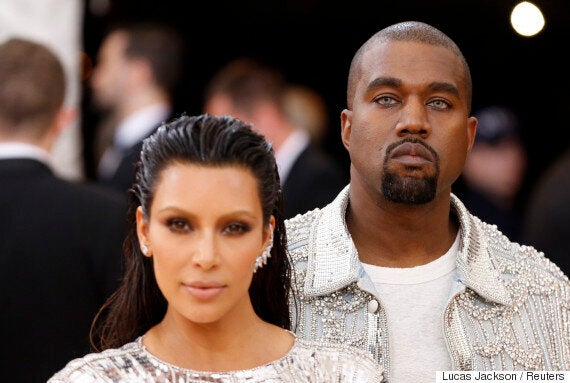 "She totally knew that that was coming out. She wanted to all of a sudden act like she didn't. I swear, my husband gets so much shit for things [when] he really was doing proper protocol and even called to get it approved," Kardashian told the magazine. "What rapper would call a girl that he was rapping a line about to get approval?"
Both Swift fans and Kanye defenders dragged out their reactions on Twitter and after reading Kim's interview, Taylor's team told GQ in a statement the singer didn't deny the call happened, but again, she was not told what the lyrics were going to be.
"Taylor does not hold anything against Kim Kardashian as she recognizes the pressure Kim must be under and that she is only repeating what she has been told by Kanye West. However, that does not change the fact that much of what Kim is saying is incorrect. Kanye West and Taylor only spoke once on the phone while she was on vacation with her family in January of 2016 and they have never spoken since. Taylor has never denied that conversation took place. It was on that phone call that Kanye West also asked her to release the song on her Twitter account, which she declined to do. Kanye West never told Taylor he was going to use the term 'that bitch' in referencing her. A song cannot be approved if it was never heard. Kanye West never played the song for Taylor Swift. Taylor heard it for the first time when everyone else did and was humiliated. Kim Kardashian's claim that Taylor and her team were aware of being recorded is not true, and Taylor cannot understand why Kanye West, and now Kim Kardashian, will not just leave her alone," Glamour reports.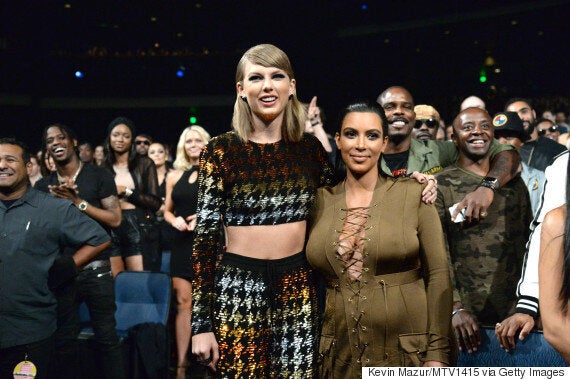 Fast forward to Sunday, when Kardashian released footage of that so-called phone call on her Snapchat account. The videos feature Kanye talking to Swift over the phone, and while it seems that Swift is thrilled Kanye asked her for permission, it is still unclear if she was told the rapper would use the word "bitch." It did prove, however, that the phone call happened.
"I want things that make you feel good. I don't wanna do rap that makes people feel bad," he said.
Swift replied: "Um, yeah, I mean go with whatever line you think is better. It's obviously very tongue-in-cheek either way… And I really appreciate you telling me about it, that's really nice."
Following the snaps, the "Shake It Off" singer went on Instagram to address her haters and the video footage.
"Being falsely painted as a liar when I was never given the full story or played any part of the song is character assassination," she wrote. "Where is the video of Kanye telling me he was going to call me 'that bitch' in his song? It doesn't exist because it never happened. You don't get to control someone's emotional response to being called 'that bitch' in front of the entire world."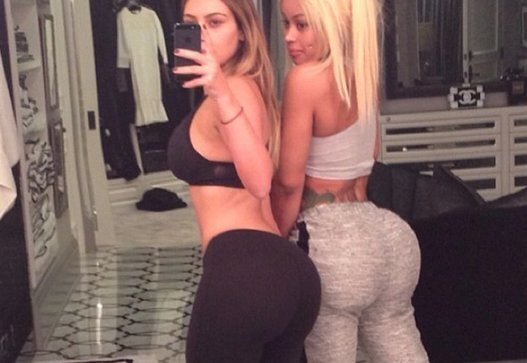 The Year In Kim Kardashian Selfies
Popular in the Community