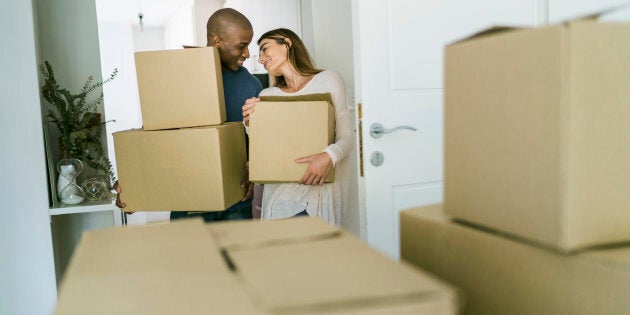 Woe be the millennial homebuyer in Canada.
Things were hard enough in recent years, with house prices rising rapidly in many cities, but a new report from Royal LePage highlights just how much tougher buying a home has become in recent months.
The federal government's new mortgage rules, instituted at the start of the year, have reduced the buying power for a "peak millennial" by about $40,000, the report said, reducing the mortgage they can get by 16.5 per cent.
A "peak millennial" is someone who is part of the largest cohort of millennials, which the report defines as those born between 1987 and 1993.
And it's not like the typical peak millennial could afford much to begin with.
"With an average salary of $38,148, this generation typically has a maximum home buying budget of $203,246," the report estimated.
That's right, slightly more than $200,000 is what a millennial can afford. Considering the the average price for all home types in Toronto was $784,558 in March, and Vancouver's benchmark price was $1.084 million, that leaves millennials with few options. Really few options.
Working couples have a better shot at getting in the market, with a maximum price of around $406,000 for the average duo, Royal LePage noted. And pairing up isn't the only way millennials are using to get into the market.
"In major cities across Canada, a growing number of peak millennials will save, pool their money with a partner and/or borrow funds from their parents, many of whom are downsizing in retirement and can financially contribute to their child's first home purchase," the report noted.
For those discouraged by the astronomical prices in Toronto and Vancouver, the report points out there are far more affordable places to buy homes in Canada.
"A peak millennial can purchase a home in Moncton, New Brunswick for the cost of the 20 per cent down payment on a home in the market segment accessible to them in the Greater Toronto Area or Greater Vancouver."
Among Canada's major cities, there are major disparities in how much home a typical millennial couple can afford, from a high of nearly 1,800 square feet in Halifax, to a low of 788 square feet in Vancouver:
But how is a millennial even supposed to get into the market these days?
"My advice is start small," said Tom Storey, a sales rep with Royal LePage Signature Realty in Toronto.
"Get that condo, start paying it down. If the appreciation keeps going at the rate we've been having, this gives you the opportunity to trade up," he told HuffPost Canada.
Not enough young homebuyers in the years to come
But not everyone believes the price hikes Toronto, Vancouver and some other places have seen in recent years will continue in the years to come — and that's because there might not be enough millennials to keep pushing the market upwards.
Bank of Montreal senior economist Sal Guatieri recently said Canada's housing market potentially faces a decade of stagnation, as the population in the first-time home-buying age range slows in growth in the coming years. By the 2020s, "peak millennials" will be past first home-buying age, and this population could be shrinking, just as it did in the 1990s, when housing markets in Canada stagnated for years.
"We will see a much more sedate housing market over the next decade than we have seen over the past decade," he told HuffPost Canada last month.
Simply put, if you get into the market today, don't expect the home you buy to rise in value like your parents' homes did. Sorry, millennials — you get the short end of the stick on that one, too.