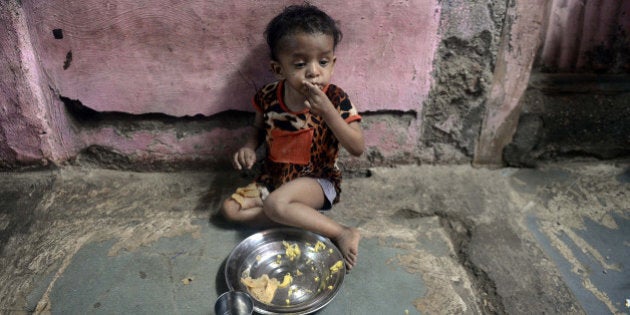 By Craig and Marc Kielburger
The story begins with two babies. Alike in potential, a lifetime of possibilities lie ahead. It ends with two adults: a man sporting a tux and sipping champagne, and a woman in a waitress uniform, serving him oysters.
In May, this brilliant online graphic comic strip (by New Zealand artist Toby Morris) went viral. Entitled On a Plate: A short story about privilege, it follows the fictional lives of Richard and Paula -- the first born into wealth, the other not so much.
We see their lives unfold side by side, showing us the advantages that economic status gives a child. Richard's childhood house, for example, is clean and big, and his parents have lots of time for him. Paula's home is cramped and her parents must each work two jobs. Richard attends a well-funded school where classes are small and teachers happy and supportive. Paula's school is clearly underfunded, overcrowded and run by overworked teachers. By the end of the story, it's easy to see why, although each worked just as hard as the other, Richard ends up a successful business executive while Paula waits tables.
It's a compelling case that shows economic inequality is an inherited asset, or deficit, handed down from one generation to the next.
Meanwhile, in the real world, new scientific research proves the effects of being born into poverty, or wealth, affect everything in our lives, right down to the development of our brains.
The effects of extreme poverty in the developing world have long since been proven. We know beyond a doubt, for example, that severe malnutrition leads to stunted growth and delayed development in children. However, research published in March in the scientific journal Nature Neuroscience shows even minor poverty, such as you'd find in the "poor" areas of any Canadian city, can have significant effects on human development.
Researchers from nine American universities and hospitals cooperated on a study of more than 1,000 individuals, ages three to 20, from different socio-economic backgrounds. In addition to administering IQ and skill tests, the researchers conducted DNA tests and MRI brain scans. What they found was stunning.
Children or adolescents from low-income families, whose parents had lower levels of education, were at higher risk of having less well-developed brains than the individuals from middle- or high-income families with better-educated parents. Interestingly, there was little difference between the brains of high- versus average- income individuals. So the proverbial silver spoon doesn't give you a brain advantage, but being born entirely spoonless definitely puts you at risk for a disadvantage.
These studies are especially compelling in light of the recent Truth and Reconciliation Commission report. I doubt we can ever fully calculate how much Canada shackled generations of young aboriginal people through residential schools and centuries of enforced poverty. They are Canada's Paula to our non-aboriginal Richard. The two-thirds of Canadians who believe aboriginal peoples are responsible for their own plight might now want to reconsider.
Child poverty is pervasive across Canada. More than 1.3 million Canadian children live below the poverty line -- a number that has grown, not shrunk, since 1989 when our federal government pledged to eliminate child poverty by 2000. The number of Canadian children who rely on food banks would fill 6,200 school buses. Now that's a compelling visual image. The chances are high that, without intervention, they will not be able to escape the shackles they inherited simply by being born into poverty.
Addressing child poverty can have a lasting benefit in helping generations to come escape the poverty trap that costs us all dearly.
We have met countless hard-working Paulas around the world who, with just the slightest change in their childhood circumstances, could easily be successful executives, too.
Brothers Craig and Marc Kielburger founded a platform for social change that includes the international charity, Free The Children, the social enterprise, Me to We, and the youth empowerment movement, We Day.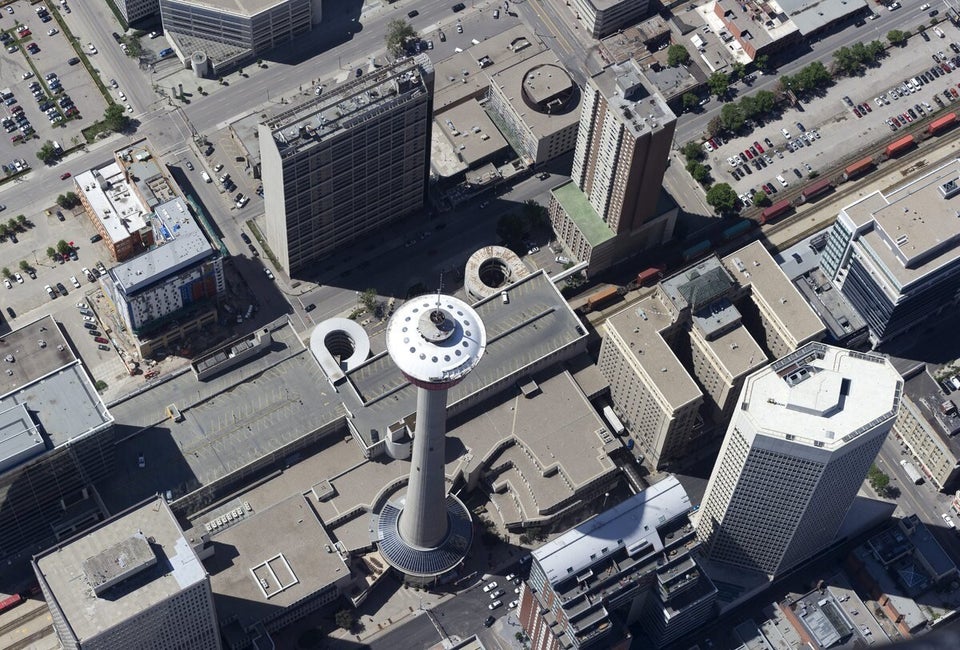 Best To Worst Poverty Rates In Canada
Popular in the Community