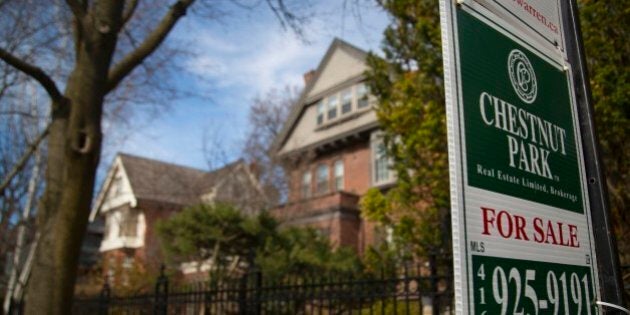 The Teranet/National Bank house price index hit a new record high in July, largely due to strong growth in the Toronto area and Vancouver, while many other cities struggled with falling house prices.
The index rose 1.2 per cent over the past month, with Ontario the clear leader in house price growth. Hamilton (up 2.7 per cent on the month), Toronto (up 2.3 per cent) and Ottawa (up 2.25 per cent) saw the strongest price growth in the last month, among 11 major cities surveyed.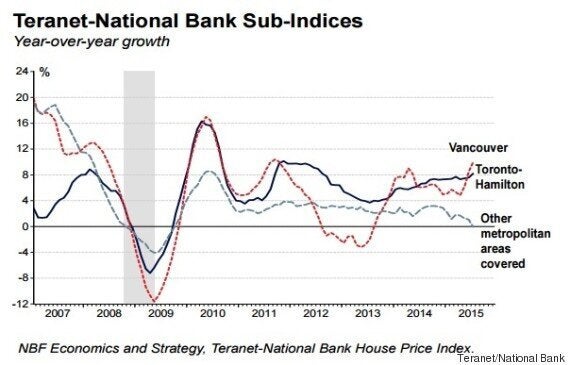 The Teranet/National Bank house price index shows house prices outside Toronto and Vancouver declined slightly, by an average of 0.1 per cent, over the past year.
But National Bank economist Marc Pinsonneault notes that it's a very different story outside the hot housing market around Toronto/Hamilton and Vancouver. Over the past year, prices have grown an average of 5.1 per cent, but strip out these two metro areas and prices have actually fallen, by a slim 0.1 per cent.
That's despite lenders offering rock-bottom interest rates in the first half of this year, with rates typically below 3 per cent, and the Bank of Canada's move to spur the economy through two cuts to the key lending rate, to 0.5 per cent from 1 per cent at the start of the year.
"Even in the hot areas of Toronto and Vancouver, above-average price growth was not generalized to all dwelling types," Pinsonneault wrote Wednesday. "In Toronto and Vancouver, condo prices were indeed up moderately (5.1 per cent and 4.7 per cent respectively), while prices of other types of dwellings were up more than 10 per cent."
He added: "Were it not for non-condo dwellings in these two regions, house prices at the national level would have risen rather modestly over the last year."
Here is where house prices are rising and falling across Canada, according to the Teranet index.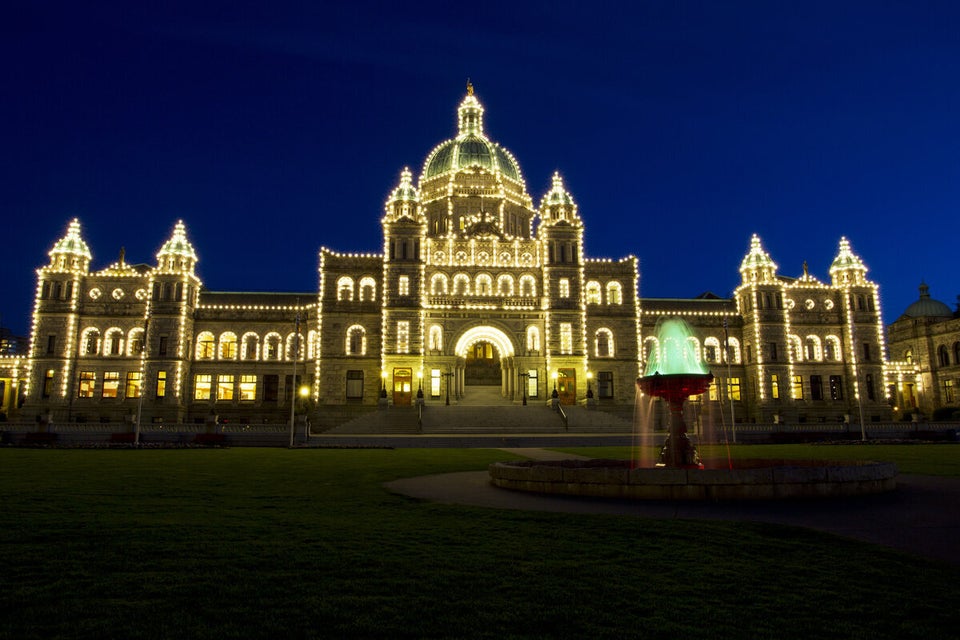 Where House Prices Are Rising And Falling