Tisci took "inspiration" from these women, sending models down the runway with gelled baby hairs, braids, and extravagant facial jewelry, and remixed it with Victorian ensembles, thus resulting in the "Chola Victorian" look.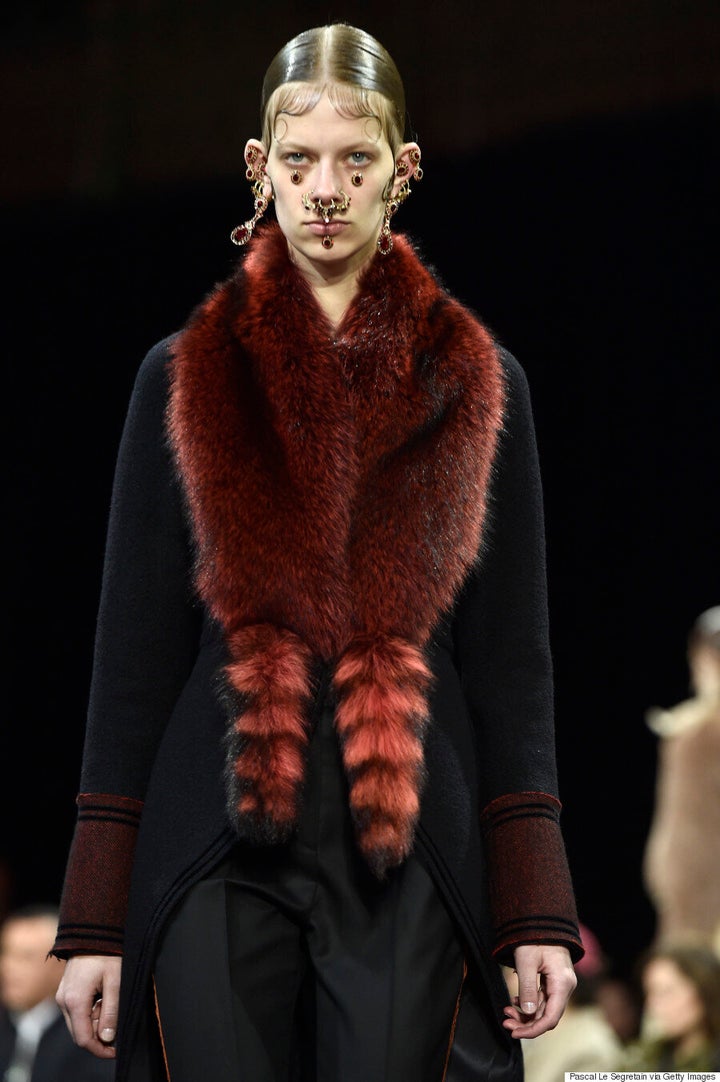 Cultural appropriation isn't anything new in fashion (just look at DSquared2's controversial fall 2015 show dubbed 'DSquaw'), but it's especially problematic when paired with a lack of diversity. Tisci's "inspiration" may not have come from bad intentions, but the models cast in the fall 2015 were predominantly white.
As Refinery29 puts it: "The message this sends, even though it is hopefully inadvertent, is that baby hairs can look 'chic' on white girls, but are still 'hood' on Latina and Black girls."
Twitter was quick to take note:
However, Style.com didn't seem phased by the appropriation, writing, "As an Italian, Tisci has always had a thing for Latin archetypes. The California chola girl qualifies."
"We will see this exact look -- face jewels, baby hairs, and all -- replicated countless times in advertising campaigns and photo shoots," writes Refinery29's Phillip Picardi. "When it's taken out of the already flawed context of this runway presentation, it will almost undoubtedly be on a white model. The 'interpretation' or 'inspiration,' however good the intention, will be lost, and many women will continue to feel neglected or robbed of their cultural identities."
Artist Jennifer Li summed it up perfectly:
Let us know your thoughts in the comments below, and check out the rest of the show in the gallery: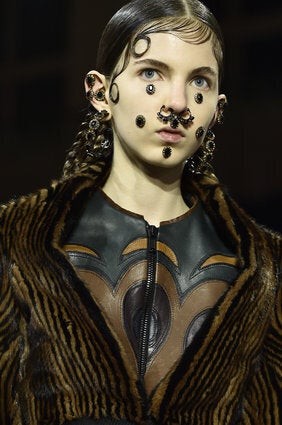 Givenchy Fall 2015 Ready-To-Wear
Popular in the Community