Every January, the New York Times puts together its ultimate travel list of places to visit for the year. This prestigious list is filled with destinations from around the world, all offering something new and unexpected for its visitors. New Orleans topped the list with its yearlong calendar of parties to ring in its 300 Birthday in true Nola style. Following New Orleans in the top five is Colombia, Basilicata in Italy, the Caribbean and Vierwaldstättersee in Switzerland.
One city to make this list, which surprised many Canadians, was Saskatoon. This city was the only Canadian destination to do so, and managed to make the top 20, coming in at number 18. So, we decided to take a closer look at what this Saskatchewan city has to offer!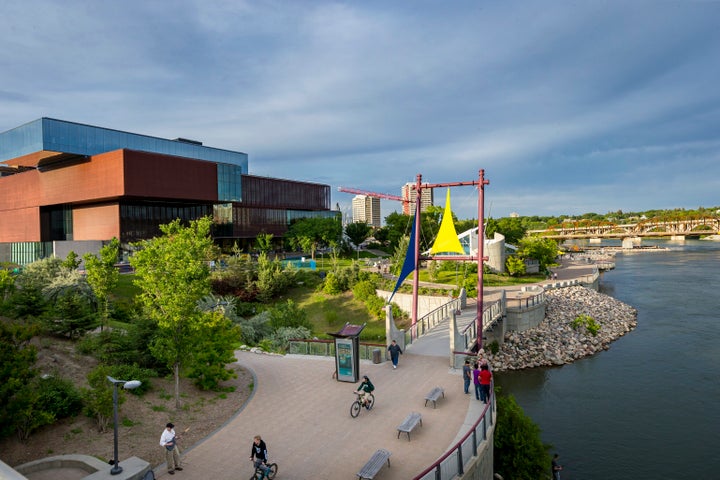 The opening of the Remai Modern last year put Saskatoon on the map as a word class destination for modern art. This much buzzed about addition to the city's cultural offering was winning architectural awards before it even opened and is receiving some serious international attention from the art world.
At this museum, you can find works from the Group of Seven along with the world's most comprehensive collection of Picasso linocuts. With stunning views of the South Saskatchewan River, the Remai Modern is a masterpiece worth making the trip for.
The South Saskatchewan River is known to locals as the heart of Saskatoon. Seven bridges span the river where you can explore over 80 kilometres of trails by bike, foot, snowshoe and more. In the summer, it's the perfect place to get active outdoors by cruising down the scenic river on a stand-up paddle board, canoe or kayak, or by stopping by the free outdoor gym that overlooks the river.
The Broadway District is the cultural centre of Saskatoon and where you can find some of the city's trendiest bars and restaurants along with local artist shops, friendly coffee shops and vibrant street art.
There's always something exciting going on in this area which plays host to a number of colourful events from the Saskatoon Fringe Theatre Festival, the Cross Canada Fiddle Fest and more. One landmark building in this historic district that stands out is the Broadway Theatre. This iconic theatre was built in the 1940s, and continues to be an entertainment destination holding regular film and music festivals to this day. For lovers of people watching, live entertainment and window shopping, this is the place to be!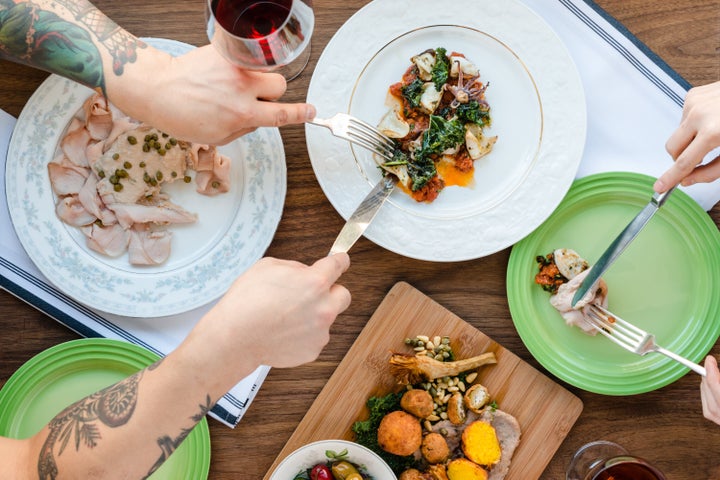 With 44 per cent of Canada's farmland in Saskatchewan, it's no wonder that the culinary scene in Saskatoon is bursting with flavour and farm to fork goodness. Restaurants like Oliver & Bonacini's Shift at the Remai Modern show off local staples like chickpea fries and fans of Canada's Top Chef can eat at season one winner Dale McKay's award-winning restaurant Ayden Kitchen & Bar or his Grassroots Restaurants Group's newest venture, Little Grouse on the Prairie.
It's not just Canadian cuisine that Saskatoon does well. Thanks to its thriving Ukrainian population, in this city you can find Baba's Perogies where up to 10,000 perogies are hand-made daily and served at the world's only drive-thru pierogi window!
So, you've tried farm to fork but have you tried farm to cocktail!? The Black Fox Farm & Distillery grows 90 per cent of what goes in their stills, including their world-renowned gin. After only one year of operation this Saskatoon Distillery has already won a World Cask Gin Award in London, one of the world's gin capitals. Stop by this distillery for tastings, cocktail classes, summer festivals or to pick up a bottle of gin. If you're looking to enjoy a cocktail in downtown Saskatoon, try Vista Lounge for its quirky interior design and cozy rooftop patio.
Referred to by locals as "castle on the river," the Delta Bessborough Hotel isn't just a hotel, it's a landmark building that sits majestically along the River. This is one of the most popular and iconic hotels in Saskatoon.
Another fabulous place to stay is The James Hotel, a boutique property with some of the comfiest sheets in town. It's rumored that the bedding is so comfortable and luxurious that guests were actually stealing them so often that the hotel decided to start selling them in the lobby, so you can now bring a brand-new set home with you!
Popular in the Community