Two new Heritage Minutes released Tuesday focus on significant moments in Indigenous history.
The clips, produced by Historica Canada, were written by acclaimed author Joseph Boyden, according to a press release.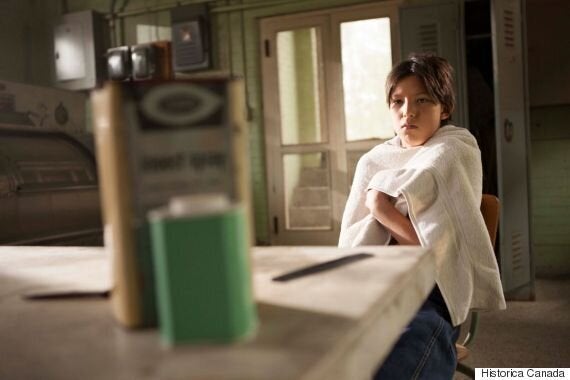 Davin Bomberry stars as Chanie Wenjack in Historica Canada's new Heritage Minute. (Photo: Historica Canada)
Unlike other Heritage Minutes that focus mostly on Canadian inventors and achievements, the two videos "highlight darker chapters of Canadian history." They come on the 20th anniversary of National Aboriginal Day and a year after the conclusion of the Truth and Reconciliation Commission.
One of the videos tells the story of Chanie Wenjack, an Anishinaabe boy who ran away from the Cecilia Jeffrey Indian Residential School in 1966 and died during his escape to go home.
"His death sparked the first inquiry into the conditions faced by residential school students," reads the Historica Canada release.
The Wenjack minute, embedded above, is narrated by his sister Pearl Achneepineskum, a residential school survivor.
"I survived residential school. My brother Chanie did not," Achneepineskum says as she holds up a photo of her brother.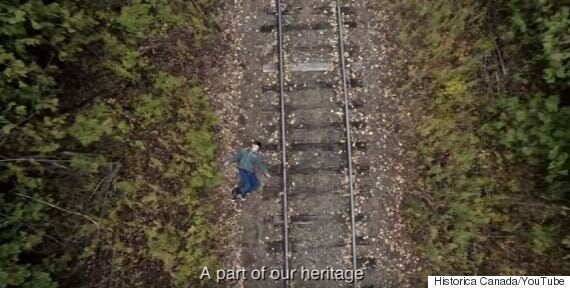 Chanie Wenjack ran away from a residential school in 1966. (Photo: Historica Canada/YouTube)
About 150,000 First Nations, Inuit and Metis children were forced to attend the church-run residential schools over much of the last century as part of government efforts to "take the Indian out of the child.'' Many suffered horrific abuse.
"If Canada is going to move towards reconciliation then we have to engage in some hard truths about residential schools and treaties," said Shane Belcourt, the director of the two videos.
"I survived residential school. My brother Chanie did not."
The second clip is titled "Naskumituwin (Treaty)." It explores the August 1905 signing of Treaty 9 through the experience of 18-year-old Cree man George Spence.
Spence passed the story of the signing down through his family, according to Historica Canada.
"In his life he saw many promises of the treaty go unfulfilled," his great-granddaughter Rosary Spence says in the clip.
With files from The Canadian Press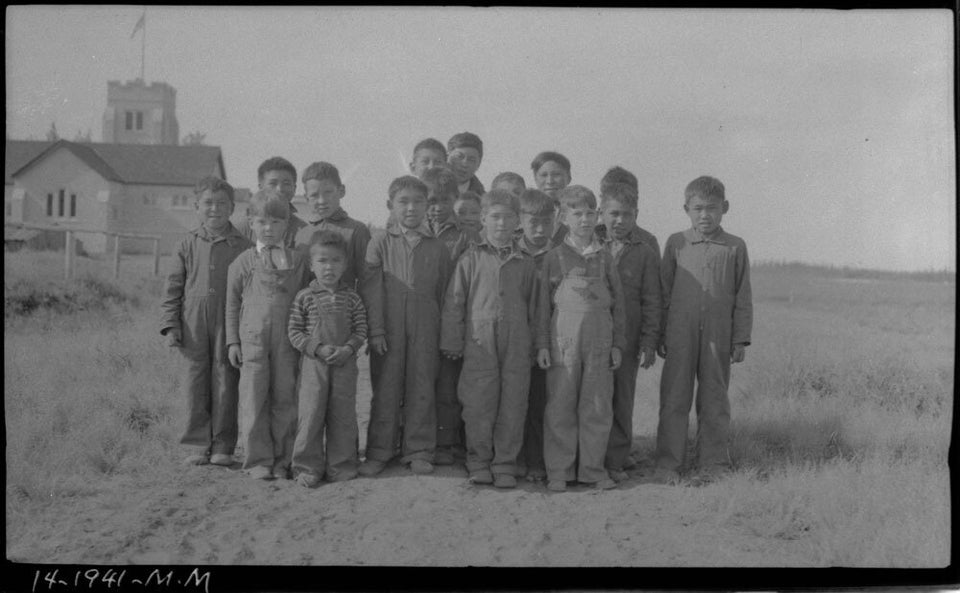 Residential Schools: A Photo History
Popular in the Community